Come celebrate life, culture, food, traditions, diversity and community in our yearly free festival!
About this event
International Food . International Beer and Wine . International Performers ...
We bring the world to downtown!
Free Festival... come celebrate the world with us... Food from around the world! see performance schedule below!
Turkey, Italy, Lebanon, Lebanon, Spain, Cuba, Mexico, Venezuela, Hungary,
Latin Fusion-DESSERTS: Germany, Korea, Venezuela, Colombia, India, Salvador, China, USA, Caribbean, , Latin Fusion, Colombia, and more.
International food, desserts, beer, wine, and performances from over 30 countries. Raleigh's International Food Festival provides a platform to encourage cross-cultural exchange, respect and understanding in a diverse Raleigh.
This free festival will take place at Raleigh's City Plaza, an outdoor venue, in a safe socially distant manner with masks highly encouraged Saturday, Aug 28, 2021, 12:00pm-10:00pm
Food from round the world: Italy, Lebanon, Spain, Cuba, Mexico, Venezuela, Latin Fusion. Korea, Colombia, India, El Salvador, China, Taste of TN, United Kingdom, Trinidad, Dubai, Greece, Netherlands, Jamaica
Ireland, India, Germany, Turkey, Chile, Africa Congo, Azerbaijan, Sweden, and everywhere else!
Starting at 12:00 pm, international music and performers will fill the stage with performances and interactive dances from Hawaii, Mexico, Azerbaijan, China, Venezuela, Reggaetón/Africa, USA, Brazil's Samba, Salsa, Jamaica, Egypt, Folkloric Fashion Show, Largest Dance Party, Zumba, and end the night with Night Shift Band- learn Jerusalema, a line dance taking Europe by storm. Afterparty at Jimmy Vs!
Kids' Corner will have tricycle race with prizes, NCFC and Courage soccer field with prizes, butterfly exhibit, games and fun for the attendees for all ages.
"Raleigh is a vibrant, diverse, growing city with so many different walks of life, and perspectives. Of course, so much to celebrate and promote kindness and understanding between cultures"
Parking is free on the streets on the weekend, but please use this safe and convenient parking deck https://www.parkwhiz.com/p/raleigh-parking/map/
NCVibes.com
TICKETS ARE NOT NEEDED - please come have a good time and enjoy making new friends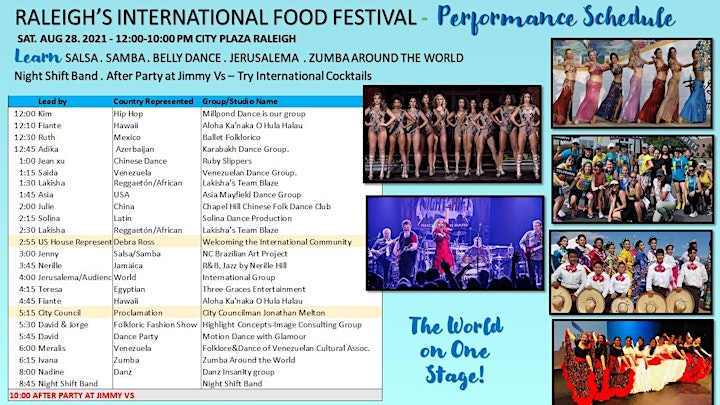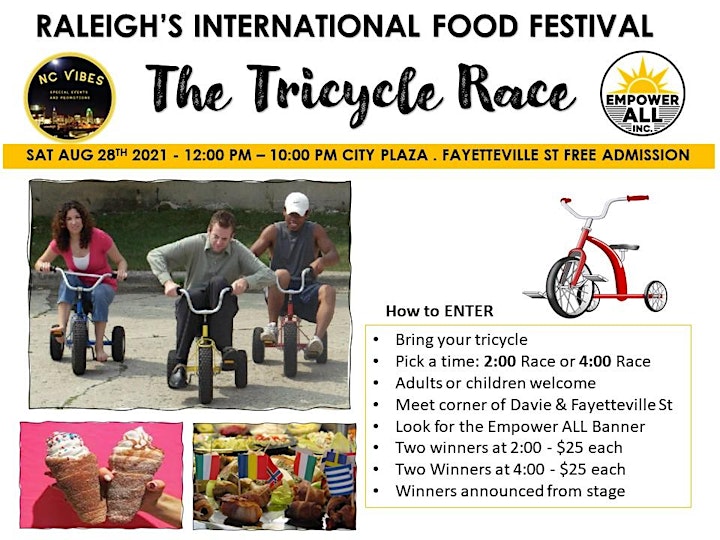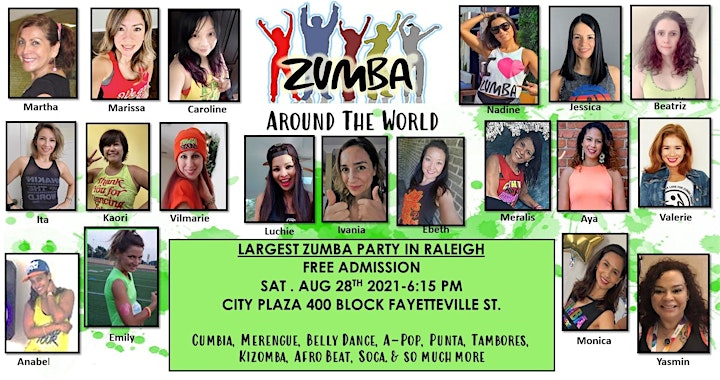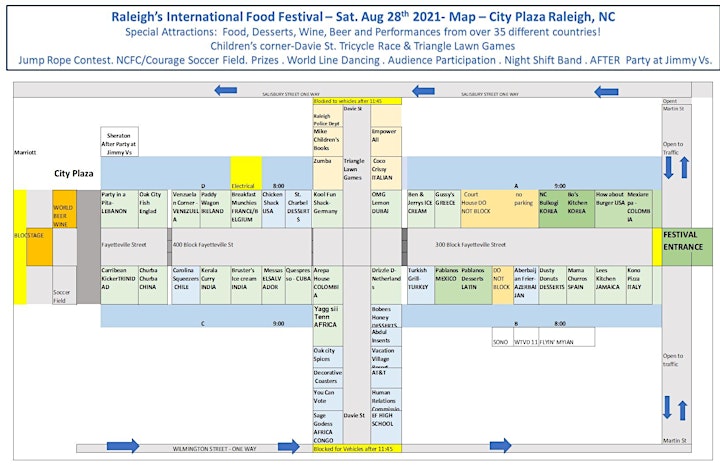 Organizer of Raleigh's International Food Festival
NC VIBES
AREAS OF EXPERTISE
Strategic Planning & Organization
Market Segmentation & Analysis
Budget Administration
Advertising & Event Promotions
Program Planning & Implementation
Account Management & Growth
Channel Partner Relationships
Full Cycle Project Management
Creative Marketing Strategy
Experience implementing strategic plans and promotional programs to maximize revenue and market share.
Success in analyzing market trends, opening new markets, and guiding launch of new events.
History of success ensuring outstanding partner and client satisfaction.