Actions and Detail Panel
Raleigh SEO Meetup Conference 2017
Tue, May 16, 2017, 9:00 AM – 5:00 PM EDT
Description
After the success of the first annual conference hosted by the Raleigh SEO Meetup, we've got great plans for 2017.
Our attendees learn about content marketing, search engine optimization for local businesses, and advanced agency strategies. One of the unique features of this conference is that speakers from across the country and right here in the Research Triangle provide actionable advice in a small group setting. Participants are delighted to have more interaction with marketing experts than at other conferences.
It doesn't matter if you're new to SEO and looking to increase your skills or if you're an SEO agency owner, there's something here for everyone to learn.
2017 Raleigh SEO Meetup Conference Presale
If you enjoyed the 2016 conference and already know you will be attending in 2017, now is your opportunity to get the lowest price ticket available. Even if you weren't able to be there in 2016, but heard how great the event was - get your ticket now.
The speaker lineup and conference tracks will be decide in the next few month. At that time, the price will go up and a larger effort will be made to promote this event. However, if you're hearning about this now then you can save some money with a super earlybird ticket.
2016 Raleigh SEO Meetup Conference Speakers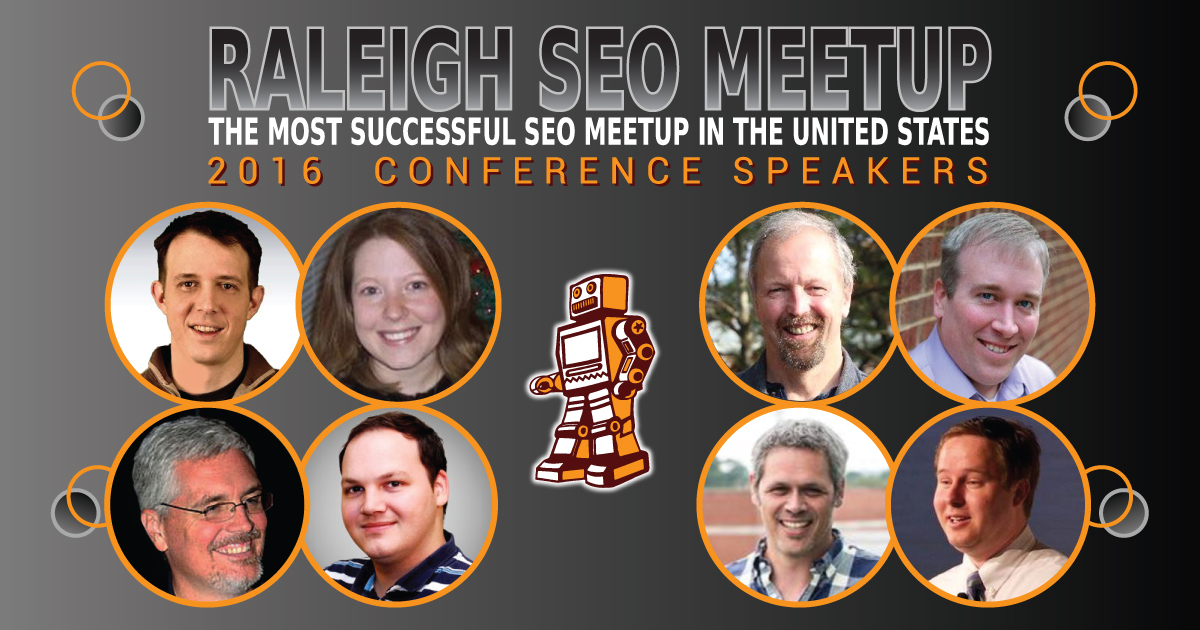 To be clear, this is a list of speakers that were at the 2016 conference. Some of these people may choose to speak at the conference in 2017 - but this is just a representative list of the speakers we have at this conference. The list of speakers will be updated in the coming months.
The Latest Conference Details