Description
GUESS WHO IS TURNING 4 YEARS OLD?? #RAKE IS CELEBRATING ITS 4 YEAR ANNIVERSARY WITH A FUN FILLED CELEBRITY BOWLING TOURNAMENT AS WELL AS OUR MOBILE APP LAUNCH HOSTED BY ESPN'S JEMELE HILL!!
CONFIRMED CELEBRITIES: Jemele Hill, Stipe Miocic, Dahntay Jones, Josh Cribbs, Lowkey, DJ Steph Floss, Andre Knott, E-V, Dan Stansbury and many more!!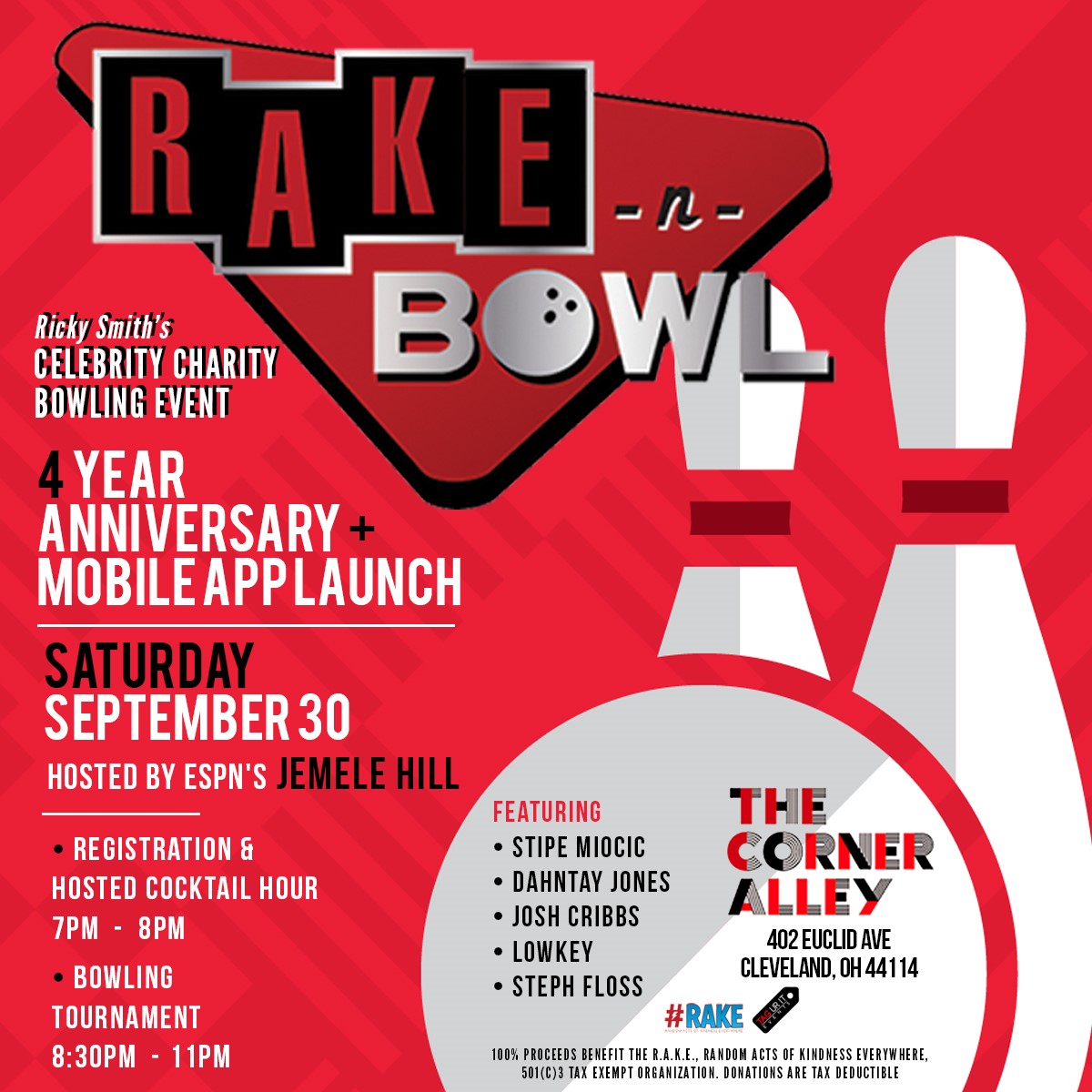 100% OF THE PROCEEDS BENEFIT THE R.A.K.E., RANDOM ACTS OF KINDNESS EVERYWHERE 501(C)3 TAX EXEMPT ORGANIZATION. ALL DONATIONS ARE TAX DEDUCTIBLE!