Description
Join the Boston startup community for drinks, networking, and a keynote from the leader of one of Boston's most notable startups!
Localytics is a pillar of Boston's tech startup community and mobile tech scene. Founded in 2008, it now ranks #4 in the Boston Business Journal's list of largest mobile technology companies in MA. Forbes named it "one of America's most promising companies."
Co-founder & CEO Raj Aggarwal announced just this summer he'd be stepping down as CEO, after 9 years of taking it from startup to the company it is today. Come and hear Raj share lessons learned through each stage of Localytics' growth; what it's like to be with a company from idea to traction to rocketship growth, and how he's had to learn and adjust in his role at each stage.
Don't miss the opportunity to hear lessons learned from his almost decade-length tenure, followed by a great time with your fellow Boston Startup Week attendees.
This event is 21+. Free appetizers and wine provided by Silicon Vallley Bank! Beer provided by WeWork. Come and join us!
---
FEATURED SPEAKER

Raj Aggarwal | Cofounder & CEO, Localytics
Raj Co-Founded Localytics in 2009, and as CEO until 2017 created the leading mobile engagement platform that is used by many of the world's top brands. Prior to Localytics, Raj spent 12 years building a variety of technology companies. He was a management consultant focused on mobile with Bain & Company and Adventis. At Adventis, Raj worked alongside Steve Jobs at Apple to develop the business framework for the iPhone and led the formation of the multi-billion dollar Disney Mobile venture in Japan. Previously, Raj held sales and marketing leadership positions at Proco Machinery and Requisite Technology. Raj completed his MBA with Honors from the Ivey School of Business and London Business School.
---
How to get there: A quick 5 minute walk from South Station on the T line.
What you need to know: Please bring your I.D. for verification, it is required for the building.
---
With drinks & snacks provided by: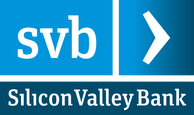 Startups aren't ordinary companies and SVB isn't an ordinary bank. Built for founders by founders, we've been the platform that supports and scales the tech industry from Adroll to Zendesk. Our team combines creative bankers and former startup operators to give you the service you need from people who understand your world.
---
WeWork is a community of creators. We transform buildings into collaborative workspaces. Our mission is to help companies grow by providing them with not just beautiful space but benefits, amenities, and community they need to focus on their business, all on very flexible terms. We currently have over 100,000 Members working out of our communities worldwide, and over 5,000 members here in Boston.