Description
Gideon's Army is an award winning documentary that follows 3 young public defenders who dedicate their lives to helping the people that society would like to forget.
Nearly 50 years since the landmark Supreme Court ruling Gideon vs Wainwright that established the right to counsel, can these courageous lawyers revolutionize the way America thinks about indigent defense and make "justice for all" a reality?
Post Screening Panel Discussion: Attorney Dwight Petit and Todd Oppenheim. Additional panelists TBA
Featured Artist: Black Chakra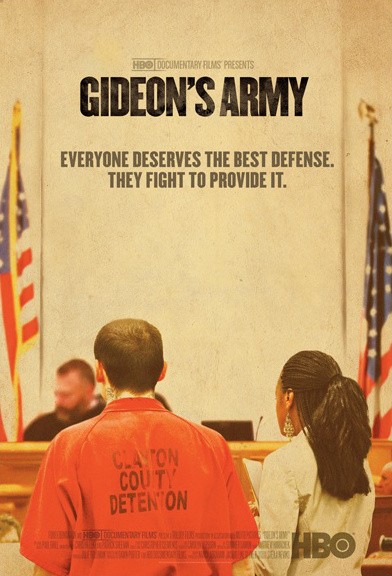 Raising Voices Film Series is produced by the Real News Network in partnership with the Bertha Foundation and the Maryland Film Festival. The series is designed to inspire community dialogues and explore brave and creative subjects through documentary and narrative films.
Admission is free but seating is limited. RSVP tickets are encouraged.
Doors: 6:30pm
Screening: 7:00pm