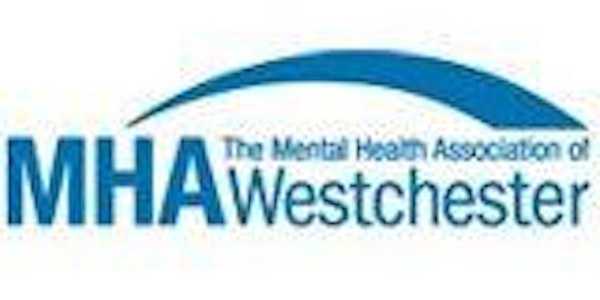 Raising Our Youth With The Best of Intentions
When and where
Location
Rosenthal JCC of Northern Westchester 600 Bear Ridge Road Pleasantville, NY 10570
Description
Raising Our Youth With The Best of Intentions
The Hidden and Not-So-Hidden Pressures for Success
Please join us for a frank conversation about raising emotionally resilient children in a high-pressured world.
In our complex world, children are constantly receiving messages that exhort them to be, to act, to perform, to achieve, to look certain ways. Falling short in any area may be experienced as a total failure as a person. Our youth and young adults have been described as fragile – overly stressed and lacking adequate coping skills to manage life's large and small challenges.
Why has this happened when as parents, educators, coaches, members of the clergy and of the larger community, we seek to provide "the best" for our children?
Our goal for the evening is to collaboratively explore what we mean by "the best"; how the messages that we explicitly and implicitly convey impact our children, to identify what constitutes stressors, to more fully recognize the short and long-term impact of stress on the lives of our youth, and to identify tools to help us raise emotionally resilient individuals.
Unlike conversations about "early identification" and finding appropriate supports for children who are struggling, we will address some of the community and cultural characteristics that contribute to a generation that has been described as exhibiting "duck syndrome", calm on the surface, but moving frantically beneath to stay afloat.
No matter the ages of your children, it's never too early and or late for this conversation.
Join us on November 4th as we discuss community and cultural characteristics that may unknowingly contribute to a culture of stress. This event is part of our ongoing Community Conversation series through which we are exploring the topic of suicide prevention through multiple lenses.
Our panelists include:
Christopher Borsari, Principal of Byram Hills High School
Shari Applebaum, parent, advocate and educator
The Reverend Frances Wise Grenley, Senior Minister, Scarsdale Congregational Church
Barbara Bernstein, PhD, MHA Westchester
MHA Board member Sean Mayer will moderate.