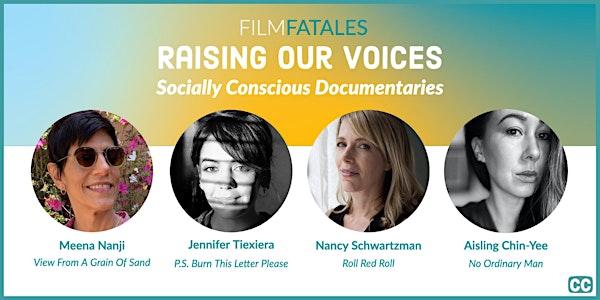 Raising Our Voices
You're invited to the next Film Fatales webinar!
Refund Policy
Refunds up to 1 day before event
Eventbrite's fee is nonrefundable.
About this event
Join us for a discussion about making socially conscious documentaries with Film Fatales members Aisling Chin-Yee (No Ordinary Man), Jennifer Tiexiera (P.S. Burn This Letter Please), Meena Nanji (View From a Grain of Sand), and Nancy Schwartzman (Roll Red Roll).
This roundtable discussion will amplify creative voices who are changing our cultural conversations through filmmaking. Hear from Documentarians who use their talents to widen our visions of the world. Find out what sparked their desire to tell a particular story, how did their views on the subject change, what were their biggest hurdles and triumphs, what impact do they hope to make, and how have they seen that play out over their creative journeys?
This event is open to the public and will be accessible with live captioning. The registration link will be shared the day of the event and a video replay link will be shared after. See you soon!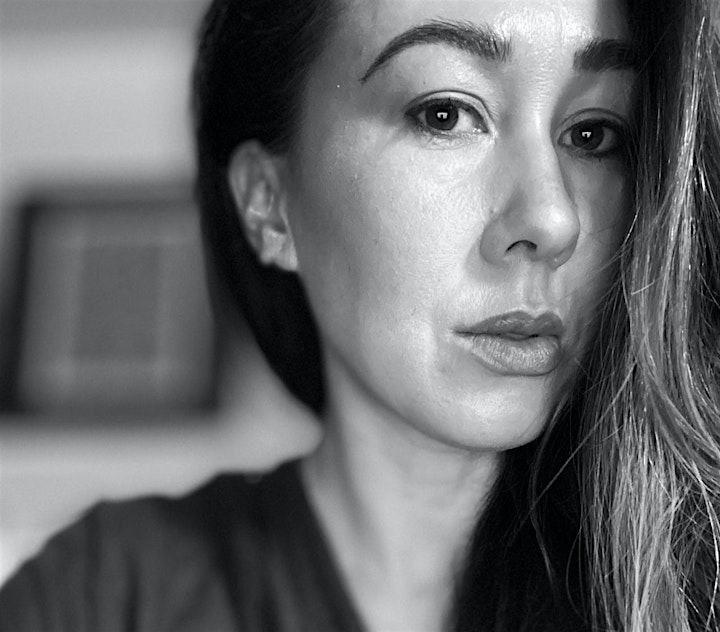 Aisling Chin-Yee is an award-winning filmmaker from Montreal, Canada. Aisling was named one of Canada's Rising Film Stars by Now Magazine 2019, and the Montreal Gazette in 2020. Aisling has been lauded for her fresh and unapologetic vision in both feature films and documentaries. Her feature film directorial debut, The Rest of Us, starring Heather Graham premiered at the Toronto International Film Festival in 2019, and has released widely around the world, and lauded for its sensitive and strong female lens. Her latest work that she co-wrote with Amos Mac, and co-directed with Chase Joynt, No Ordinary Man, world premiered at TIFF 2020 , then onto AFI and DOCNYC and over forty other festivals. It has garnered critical acclaim and celebrated as provoking and groundbreaking. It won Best Canadian Feature Film at Inside Out LGBTQ Film Festival, the New Visions Award at the Rencontres Internationales du Documentaire de Montréal, and multiple audience awards. The film was also selected as one of TIFF Top Ten films of 2020. As a producer for over a decade, Aisling has been lauded for her fresh and unapologetic vision in both feature films and documentaries. Aisling produced the award winning feature film, Rhymes for Young Ghouls, which was a TIFF Top 10 film, and won Best Director at the Vancouver International Film Festival, as well as the award-winning feature documentary, Last Woman Standing, that same year. 2014 marked her year as writer and director with the short film, Sound Asleep, premiered at Lucerne International Film Festival. In 2015, she directed the multi-award winning documentary, Synesthesia , that won Best Short Documentary at the International Crossroads Film Festival. She produced the gritty urban drama, The Saver, that released in Spring 2016, the political documentary, Inside These Walls, and the television series, Lost Generation that same year. Alongside filmmaking, Aisling is an outspoken advocate for equality and diverse representation on and off screen. In 2017, she co-founded the #AfterMeToo movement, which includes a fund, roundtable series, and report that brings to light the issue of sexual misconduct in the entertainment industry. In 2018 she was selected in the inaugural cohort of professionals in the 50 Women Can Change the World in Media and Entertainment in Hollywood. She is represented by Hannah Davis and Chelsea Radler at WME, and her manager is Raquelle David at Elevate Entertainment.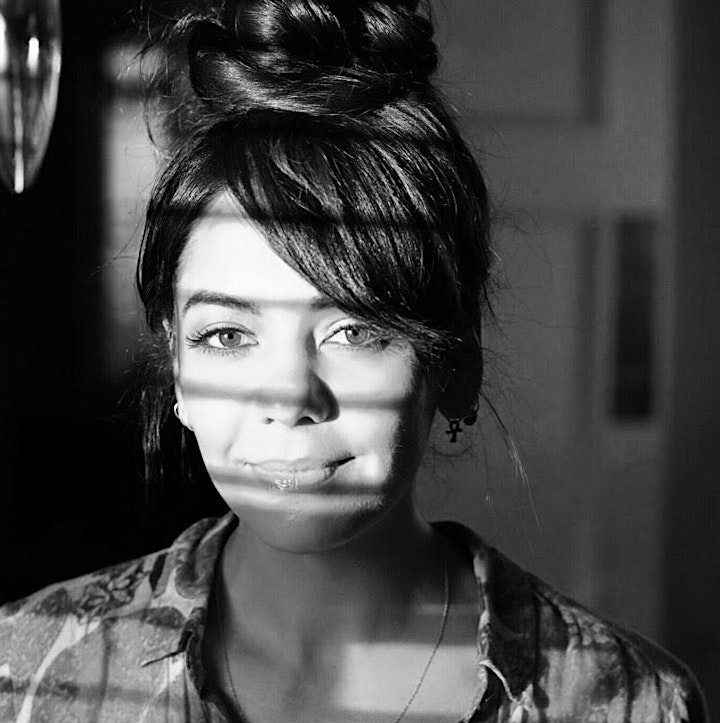 Jennifer Tiexiera is an award winning documentary director, producer and editor and one of the co-founders of Lady & Bird, a female-run documentary production company focused on telling stories from underrepresented voices. Most recently, she directed P.S. Burn this Letter Please– a film that begins with the impossible discovery of a box of letters that date back to the early 1950's and reveal an untold and secret history of New York's LGBT community. P.S. Burn this Letter Please was slated to make it's debut at the 2020 TriBeCa Film Festival and won the Audience Award for Documentary Feature at the 2020 OutFest Film Festival. In 2019, she completed 17 Blocks – a documentary directed by Davy Rothbart and spanning over 20 years as it intimately follows the lives of a Washington DC family deeply affected by gun violence. 17 Blocks made it's debut at the TriBeCa Film Festival where Tiexiera was awarded Best Editing in a Documentary Feature Film. In 2017, she both produced and edited the documentaries, A Suitable Girl, winner of the Albert Maysles Award at the TriBeCa Film Festival and Waiting for Hassana, official selection of the Sundance, SXSW, and Toronto Film Festivals. Tiexiera has produced and edited numerous VR documentaries as well- ZIKR: A Sufi Revival and The Day the World Changed, official selections of the 2018 Sundance Film Festival and 2018 TriBeCa Film Festival respectively. She conducted last year's IDA Extended Reality (XR) Master Class and in 2017, she edited The Last Goodbye which made it's debut at the 2017 TriBeCa Film Festival, internationally at the 2017 Venice International Film Festival, and won the 2018 Lumiere Award for Best VR Documentary. Her previous work also includes the documentary, Salam Neighbor, narrative film, Road to Paloma and the 2011 SXSW Documentary Grand Jury Winner, Dragonslayer. Some of her television credits include documentaries, Oprah Builds a Network and Biggie : The Notorious Life of B.I.G., the Emmy-nominated ESPN film, The Marinovich Project, and short film Woinshet, directed by Marisa Tomei and Lisa Leone for PBS. Tiexiera is a proud member of the Brown Girl Doc Mafia, the Documentary Producers Alliance, the International Documentary Association, LatinX Directors, Women in Film and Film Fatales. She is currently in post-production directing her next documentary feature, Subject.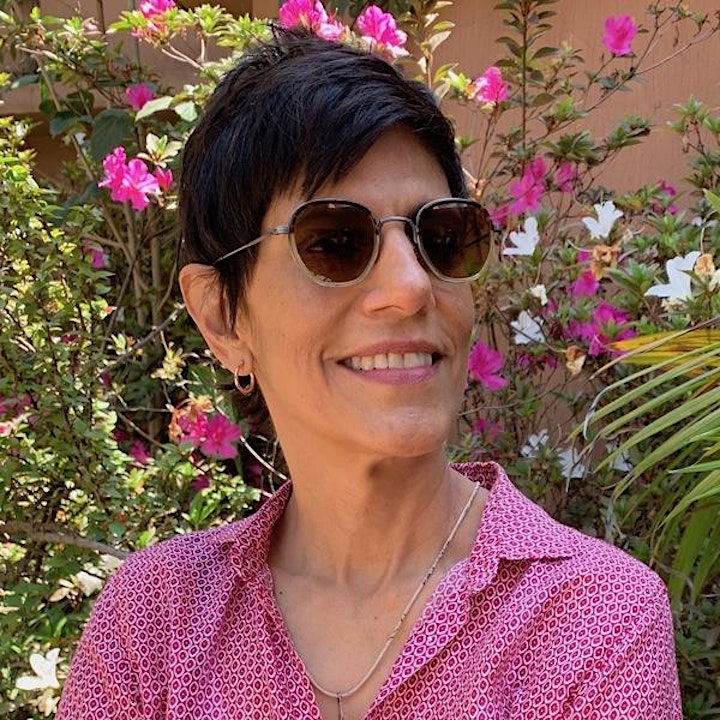 Meena Nanji is of S. Asian heritage and was born in Kenya. She is an award-winning filmmaker who has produced, written and directed independent documentaries, experimental videos and short narratives. Her work has screened at film festivals and broadcast on global television. She is a recipient of several prestigious grants, including from IDFA, Rockefeller Foundation Media Arts Fellowship, National Endowment of the Arts, Center for Asian American Media,Women in Film Foundation and Durfee Foundation. She has also been invited to guest – lecture at universities and film festivals around the world. Meena has programmed/curated film/video festivals and screenings, and has been a juror on grant-giving organizations including the Rockefeller Foundation Media Grant, Center for Asian American Media, Durfee Foundation, and for film festivals. She has also taught at University of California, Santa Barbara and Otis Parsons School of Art and Design, Los Angeles. She is a Bellagio Residency Rockefeller Foundation Fellow, the Reykjavic Film Festival Directing Lab in Iceland, a Film Independent, Project Involve Lab Fellow, Los Angeles. She has programmed film and video festivals including Outfest, programs at the LA Asian American Film Festival, San Francisco Asian American Festival as well as curated screenings at various venues around the world. She was Lead Mentor at Mira Nair's Maisha Film Lab in Kampala, Uganda.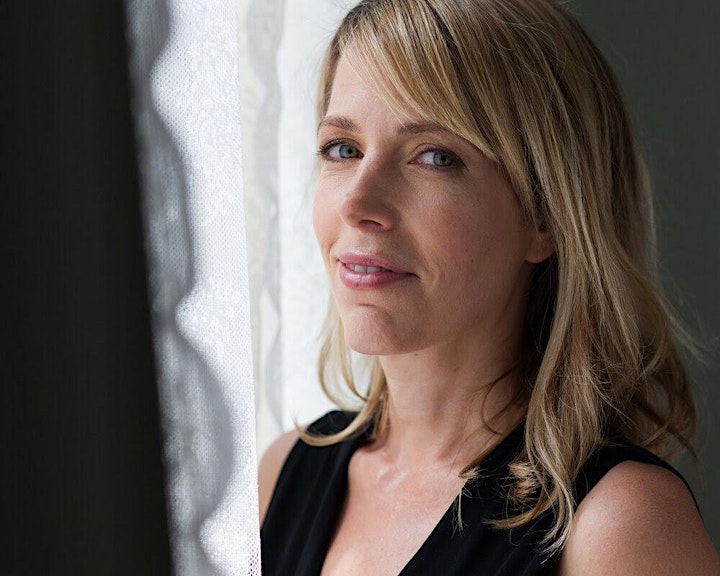 Nancy Schwartzman is a Peabody Award nominated documentary film director, producer, and media strategist who uses storytelling and technology to create safer communities for women and girls. Roll Red Roll (POV/BBC/Netflix) is her feature film debut, and goes beyond the headlines of the notorious Steubenville, Ohio high school sexual assault case to uncover the social-media fueled "boys will be boys" culture that let it happen. Roll Red Roll premiered in 2018 at the Tribeca Film Festival and Hot Docs, and has screened at over 40 film festivals worldwide and garnered 7 best documentary awards. The film opened theatrically in March 2019 with 100% on Rotten Tomatoes. It was a Critic's Pick in The New York Times and reviewed in The New Yorker, Variety, The Hollywood Reporter, the Chicago Tribune, the Guardian, and the Los Angeles Times amongst others. Nancy appeared on CNN's Amanpour, BBC Women's Hour and People TV. The film opened the 32nd season of the acclaimed PBS documentary series POV, broadcast on BBC Storyville in the U.K., and is now streaming in 190 countries on Netflix. She is currently directing a documentary feature with Motto Pictures and the Center for Investigative Reporting, and in development on several non-fiction series including partnerships with XTR and Blumhouse. She is publishing a forthcoming book with Hachette slated for 2021. Her newest short film One Shot One Kill (2020), about hunting was released on Mother Jones, in collaboration with Chicken & Egg Pictures. She directed Anonymous Comes To Town (2019), a short co-produced with the Tribeca Film Institute and Gucci's Chime for Change which garnered over 2.7 million views on the Guardian. Her first film, The Line (2010), a short documentary examining consent was used by the White House for a campaign around sexuality, and her follow-up film xoxosms (2013), was on PBS/POV and BBC exploring love between two teenagers, bridged by technology. A globally recognized human rights activist, Nancy is a tech founder and created the Obama/Biden's White House award-winning mobile app Circle of 6 designed to reduce sexual violence among America's youth and college students. Over 350,000 people in 36 countries use Circle of 6 and it is currently being adapted for journalists working in Mexico in partnership with Article 19 and the Guardian Project. She is a graduate of Columbia University and newly based in Los Angeles.
Film Fatales organizes panel discussions, educational workshops and networking mixers focused on amplifying marginalized voices in film and television. Capacity is limited. The session will be recorded for those unable to participate in the live program. Your participation constitutes your consent to being recorded and photographed during the event and to Film Fatales sharing those recordings and photos with the world. Please contact us if you require an accessible accommodation.