Description
Raising Money for Real Estate Investments
If you're looking for sources of capital for your real estate investments, this Real Estate Investing Intensive is instrumental to your success.
Here we will introduce you to numerous strategies that may be used to raise money for real estate investments. From traditional sources to creative strategies, you'll get the brass tacks on traditional bank loans, hard money loans, private money loans, "cash" partners, "silent" partners, LLC partnerships, self-directed IRA investors, joint venture agreements, private placement memorandums, and more.
Matt Sorensen is one of the most intelligent guys, when it comes to HOW to structure raising capital and a lot of people have never heard of raising capital using self-retirement plans and PPM (Private Placement Memorandum)
With experienced real estate and securities law attorney, Mathew Sorensen, as your featured speaker, you can expect specific emphasis to be placed on the legal rules, necessary documentation, and issues that arise when raising money for real estate investments.
One of the most fundamental things you will learn as a real estate investor is where to get the money for your deals.
The latest now statics of retirement plan holdings are now up to 25 Trillion. It's where the money is, it's where people hold money, it's where people's wealth is.
A lot of people out there that are looking at what's going on in our economy and wanting to diversify their portfolios, wanting to diversify their holdings, they want to take some of their profits that they made in the stock market, and put them into more secure investments, like real estate deals, rental properties, apartment buildings, those type of things.
Witnessing housing shortage in many areas across the county. These type of vehicles are becoming more popular. The home building industry is becoming more popular again. There are a whole lot of people who got out of this industry making the opportunity coming back again
This will be a huge Ah-ah moment. We're talking many millions of dollars now that have been raised, used for these particular kinds of strategies.
This is a training you do not want to miss.
Bold. Relevant. Intense. The Intensive Real Estate Workshop, by Renatus, gives you expert insight into today's hottest real estate topics. Our featured educators are professionals who practice the strategies and philosophies they teach— arming you with essential information for profitable real estate investing in the current market. Join like-minded entrepreneurs in your quest for wealth through real estate at our upcoming Intensive. No matter what the focus— short sales strategies, seller financed notes, or other powerful subject—you will discover why Renatus is "your way to wealth and prosperity."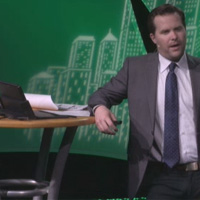 SPEAKER MAT SORENSEN
Co-managing partner in the law firm of Kyler, Kohler, Ostermiller and Sorensen LLP, Mat has a uniquely broad amount of experience in the law. He focuses his practice on business formation and transactions, private placement offerings, self-directed retirement planning, general litigation, and real estate.