Raising Kids to Do Hard Things
Fri. & Sat. April 25 & 26, 2014
Who's Going

Loading your connections...
3 of your friends are going.
Share it to get more people on board!
Share

Sara Haughty
San Francisco, California

Luke Picard
London, United Kingdom

Rick Vespucio
Florence, Italy
Event Details
Raising Kids to Do Hard Things
Live with Gregg Harris in Lodgepole, NE
Hosted by Grace Community Fellowship, Chappell, NE   
April 25 & 26, 2014
Fri. 7 to 9:45 pm & Sat. 8:30 am to 5:30 pm, 
---
Download PDFs of our Brochures, Posters & Bulletin Inserts
and our Registration Group Kit HERE
---
"With this workshop, I did not leave with a handful of nuggets, I left with an entire gold mine. Great insights." 
— Kevin D. Grimes
Grimes & Reese: A Professional Company of
 Attorneys and Counselors, Idaho Falls, ID
"You can't spend much time with the Harris children... without concluding that their parents have done something remarkable, and have earned the right to be heard." 
— Randy Alcorn, 
Author of Heaven & If God is Good

---
Children Are People, Not Projects!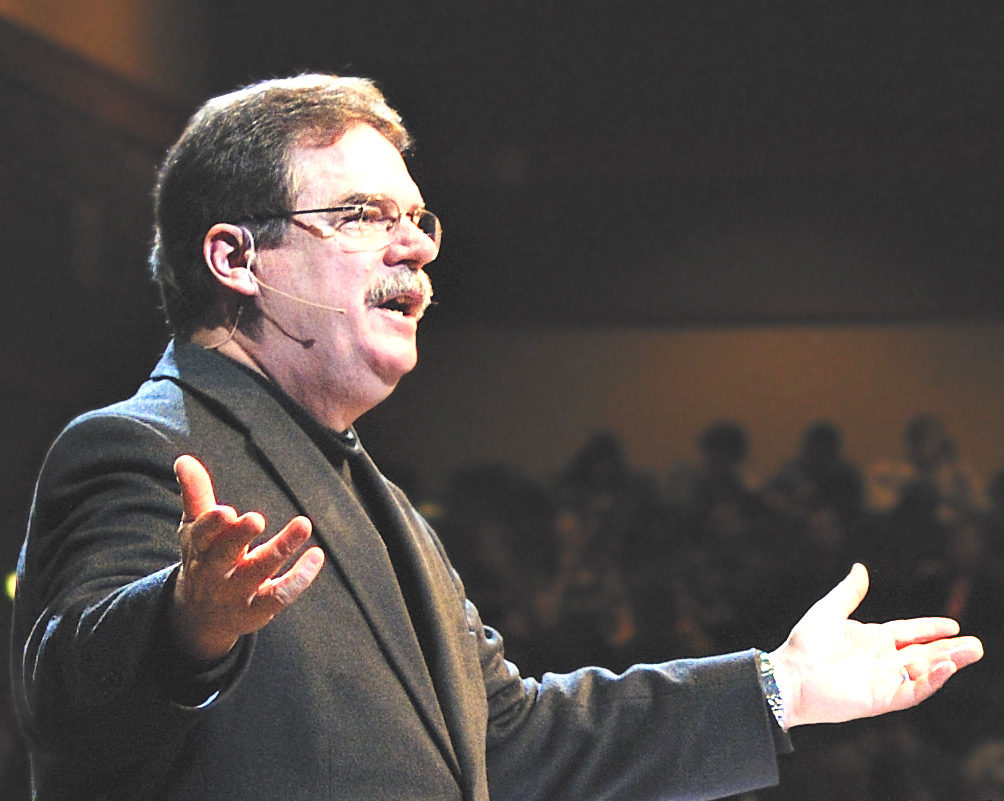 Everywhere I go, I hear the same basic questions:
"How can I get my children to obey me?"
"How can I get my son to do better in school?"
"How can I keep my daughter from being so boy-crazy?"
"How can I get my kids to work?"
"How can I get my children to really have a heart for God."
These parents mean well. They love their kids. But they are starrting at the wrong end of the problem. Children are not projects to complete. Children are young people, human beings created in the image of a good and wise God. Fallen though they clearly are, and often in need of discipline, they are still worthy of our love and respect as they bear the image of their Creator in this world.
The place to begin as parents is with a clearer understanding of God's purpose for our children's lives. He has a plan. We are preparing them for that. They are on loan to us. We don't own them. As parents, we get to work with God as He is working in them (and in us). We always are preparing them to leave home well, for the right reasons, and at the right time. They are like arrows (Ps. 127), or even rockets, to be carefully aimed at the targets that matter most in God's battle plan. Their home is their launching pad, and we are their launch crew. But it is always their life, not ours, under the Lordship of their God.
That is why there is no need for us to be anxious about our kids. God will finish what He has started in them and in us. We have only to be wise, and to let our children walk with us in godly wisdom. We have only to be in our own moral character what we hope they will become in theirs. All the joy and happiness we long for in them is available to us as well as we walk with God together as a family.
Do Hard Things!
Doing well as a father or mother will not be easy. Raising kids is hard. Staying married is hard. Making a living is hard. But these things are also good. They are good because God Himself is good. And He is working all things together for our good, if we love Him and trust Him enough to actually obey Him.
I have found that the best way for me to live the Christian life victoriously is by delighting to do what God commands me to do simply because I believe that He is good. This is called the obedience of faith. His will for my life is always guided by His own good reasons. When I submit to do His will I am thereby doing myself a great favor. I am enjoying all benefits of His wisdom in my circumstances and avoiding all the harms my foolishness would cause. So, just as God is training me in this way, as a father, I am also training up my kids in this way, by the power of my companionship with them.
Welcome to A Better Way to Raise Your Kids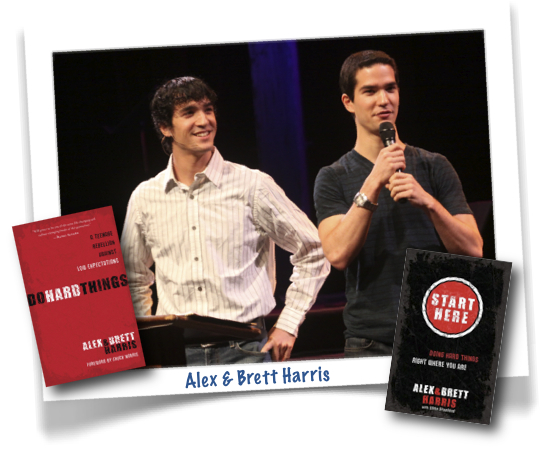 Raising Kids to do Hard Things is what I call a "wisdom-workshop." It is more than just information about parenting. It's about understanding God, ourselves and our children. Wisdom is an ability that God gives to those who ask Him for it. It allows those who have it to see how one thing in life relates to another in God's purposes. Without God's wisdom we are lost.
So, how does your family-life relate to schooling and how does schooling relate to your life's work? For that matter, how should your work relate to your marriage and family life? When there is conflict, what takes priority and why? How does having friends and practicing hospitality relate to raising your kids and making an impact on the world? Where does your local church and your local government fit into it all? And what about college, career, marriage and grandkids? When these questions have been answered biblically and illustrated from history, the goodness and the wisdom of God's design in family life comes shining through. That is just part of what you will learn when you attend this workshop.
These are my own seven kids in a picture taken in 2010 on the week before my dear wife Sono went to be with the Lord. I am a single father. All but my two youngest children are now married and well on their way in life. The victories and the the trials come in waves. LIfe is hard, but God is good. His grand strategy is taking shape in each one's life.

So, what's the strategy?
How does God work? God tells us in the Bible to "ask for the old paths where the good way is and we will find rest for our souls" (Jer. 6:16). Many today have no idea what that means, or why it matters. But God's strategy is always to turn His people back to doing "the same old thing" in a "fresh new way." What is the same old thing? Believe the good news concerning Jesus and His kingdom. Trust God enough to actually obey Him. Build houses. Plant gardens. Love your own wife or husband. Raise your own kids. Manage your own household. Make your own living. Be kind to your own neighbors. Speak out for righteousness and justice in the city hall of your community. But do it all in the fresh new way that modern life allows.
When others around you are giving in to the pressure to back off and be quiet about God, you stand up and speak out for what you know is right. All the ideas I advocate are "old path" ways of living. Child training. Home schooling. Home businesses for kids. Guest room hospitality. Neighborliness. But when we delight in going against the flow and actually doing these things, our kids become mighty in the land. Wealth and riches of all kinds will be in our houses. Our generosity surges. And we shine together as lights in the darkness of this confused world (Psalm 112:1-3). Attend the workshop to learn how.
Remember that Raising Kids to Do Hard Things is about wisdom. It "connects the dots" between all the important aspects of your life on this planet. When you attend you will gain powerful insights into what really works and why. You are not coming for mere information. Information is important. But you can get information on the web, or in books, or by taking courses. You should come to this workshop to get wisdom and understanding. Come to gain perspective. Come to receive the encouragement and the motivation you need to break out of the ruts and press on with your family.
Register Now as an Investment in Wisdom

Register early to get the best rate. Early registrations are discounted only because they help me underwrite my up front costs in advertising, travel and facilities. My workshops are not expensive, even at the last minute rate, but neither are they cheap. My references speak for themselves. The quality is professional. The doctrine is sound and biblical without being tedious or impractical.This is not an infomercial for you to buy some other products. It stands on its own.
Please allow me to speak freely. Americans have become a people who will cancel everything to attend a funeral, but who won't cancel anything to avoid having the funeral. Suicide, divorce and bankruptcy loom larger than we might think in many lives. This workshop has helped many families avoid disaster.
I expect you to recognize a good investment when you see one. My workshop is well worth whatever you pay. I know for a fact that if you fail to attend you will regret missing out on this. I get emails all the time asking when I will be back in the area. They wanted to attend, but there was a soccer game scheduled or a picnic planned, or a weekly Bible study. That is foolish! What kind of example are we setting for our kids when we miss out on what will only be in town for a day in order to do something that will still be there next week. Cancel whatever you must in order to make it to this workshop. Travel as far as you must. Stay in a hotel if you must.
Like any skillful tradesman, I guarantee the quality of my work. I do well for myself only by doing good for others, and so I always make it my aim to earn what I receive by under-promising and over-delivering. If you are not completely satisfied, I will cheerfully refund your entire fee, on-site, with no questions asked. You have nothing to fear in making this important investment in yourself and your family. Compare what you have spent on eating out together, or on purchasing a piece of furniture, or an item of clothing. None of those purchases changed your life. But this workshop will.
In the workshop you will learn how to:
    •    Dramatically improve the quality of your family life in one simple action.
    •    Enjoy your kids while they are young and when they are teens.
    •    Instill loyalty in all your family members to be there for one another as a family team, during good times and bad. In the times in which we live, this is very important.
    •    Get your kids studying for the pleasure of learning, rather than just for school.
    •    Know when & how to discipline, and when to instruct, coach and encourage.
    •    Make the most of your present time to improve your family's future.
    •    Catch the new waves of opportunity in our changing global economy.
    •    Make effective use of gadgets without letting them take over.
    •    Help your kids meet and marry someone who will stay with them for life.
    •    Enjoy a better love life by restoring marriage to its true place.
    •    Recognize God's guidance to know what you ought to do when and why.

Join the Rebelution!
Find out for yourself why millions of young people around the world now use my son's website,  www.TheRebelution.com to Do Hard Things, why nearly 500,000 have read their bestselling book and why over 270,000 families attended our various training events. The wisdom of Raising Kids to Do Hard Things has proven to be effective over time. Whether your kids attend public schools, private schools or home school, both you and they will benefit. We guarantee it. So, come join us for a fun, fast-paced workshop full of "old-paths" where the good way of biblical wisdom can be found.
Who Should Attend?
This is a workshop designed especially for parents and their grandparents, regardless of how young or how old your children and grandchildren may be. Child training, coaching and encouragement never really end if the relationship remains healthy. Even if you feel like you've already lost your kids, don't lose heart. I can still help you make the most of your situation. God is both gracious and kind.
Teens? Yes! Bring your teens. If your teens are willing to attend with you, so much the better. The material presented in this workshop should not be kept secret from them. There is no manipulation or psychological trick involved.  In fact, what I teach is even more effective when everyone in the family understands what the family's goals are and how the family, as a team, intends to get there. So, your kids, ages 16 and up, are all welcome to attend with you. Note: It is not necessary that they attend. Bring them if they are willing. But come alone if you must.
Single Parents, or One Parent or Another? Yes! Certainly it is best if Moms and Dads can both attend a workshop like this together. Many of the ideas presented will strengthen your marriage, improve your finances and energize your family life. But again, it is not necessary for both parents to attend. Come together if you can, but come alone if you must. As for single parents (and those who just feel like single parents most of the time), you should also make every effort to attend. All of the material presented will be applicable to your situation regardless of your family's circumstances. Though I cannot make up for your missing spouse, I can help you make the most of your situation (Note: I myself am a single father, as I became a widower in 2010).
Grandparents? Yes! Grandparents still have a wonderful part to play in the lives of their adult children and grandchildren. You are not there to spoil them, but rather to reinforce the good things their parents are doing as much as possible. Just remember, though you are still on the team, you are no longer the "captains" of the team as you were in the past. If your kids have invited you to attend this workshop with them, they are honoring you and asking you to stay engaged in helping them to raise your grandchildren. Be grateful for that and come to the workshop with every intention to make their task easier and less stressful. That way, everyone wins, but especially your grandchildren.
Pastors, Youth & Family Ministers, Christian School Staff & Home School Support-Group Leaders? Yes!  Not only will you enjoy the benefits of attending for your own family, you will find that the workshop supports and strengthens all the worthy goals and objectives you have for your church, school or organization. You would be wise to avoid the mistake of coming by yourself to check it out before promoting it to your members. By that time the opportunity will be gone. Read my references and endorsements. Consider my Statement of Faith. Call me for a personal interview. But please let me help you move your people closer to the place you are wanting them to go in the faith and their family. I have never had a pastor or other Christian leader regret bringing a group.
Workshop Schedule:
Friday Night  7 to 9:45 pm
6:30 pm Check-In

7 pm A 10 Min. Intro to Do Hard Things from Dad's Perspective
From 15 year-old twins and a speech for school to a best-selling book, meeting Chuck Norris and holding conferences of over 4000 teens — this is Dad's backstory of how "The Rebelution" began.

Delight-Directed Study
"I'm bored." "I'm lonely." These are two of the most powerful, God-given appetites your kids have. So, don't waste them! Learn how these appetites relate to the "lost keys of learning." Learn how people of all ages can learn twice as much in less than half the time, and all while having fun with a few good friends.

Improving Moral Character
It's one thing to Do Hard Things and it's another to do GOOD Things (e.g. robbing a bank is hard, but it's not good). Jesus tells us that "a bad tree cannot bear good fruit." That means good moral character is neither taught nor caught. It is the fruit of a new nature and a changed heart. So, how can you reach your kids with the truths they need to understand, believe and obey?

Saturday All Day

8 am Final Check-In

8:30 am Child Training God's Way
God trains His kids with five basic techniques that lead each child of God on to greater responsibility & freedom. We can follow God's example with your own kids, training them up in "the discipline and instruction of the Lord." Whether you are new new parents of babes and toddlers, or parents of teens, this session will help you.

Use the Power You Have to Protect Your Kids
"It's a free country," (for the time being). But freedom is under attack by government at all levels. Get informed! Learn what is going on with regard to parental rights at the state, national and international levels. At the same time, learn how you and your kids can be "super citizens" who have way more influence on the political process than others.

Making the Most of Your Time
"As the twig is bent, so grows the tree." Well, training your kids to "master time" is one of the most important "twigs" you will ever "bend." Time management is actually a matter of personal integrity in making yourself do hard things. While you're at it, why not teach them how to "master space" as well. Their bedroom is a training ground for a future home and workplace. Teach them how to make both time and space work for them.

12:30 Lunch Break

1:30 pm Home Businesses for Kids
Once your kids experience the adventure of doing well for themselves by doing good for others, they will never be the same. They will see problems as opportunities. Learn how to use simple "stepping-stone business ventures" in Jr. High & High School to teach your kids how to make good money. A home business can also be a life-preserver for your family during financial emergencies.

Dating, Courtship & Marriage
It's not good for a man to be alone, and he who finds a wife finds a good thing. But what if you are just 16? When should the road that leads to a lasting marriage begin? How do you meet your match? What is the real purpose of marriage and family? How should families negotiate their differing expectations concerning dating, courtship, length of engagement, marriage & children? Whose decision is it anyway? Let me help you help your kids find, win and marry the right one.

Making The Big Decisions
Adulthood offers many options for kids who do hard things. Travel? College? Employment? Business ownership? Marriage? Children? For these big decisions they need (and we all need) wisdom that comes from above. Learn how God guides us through the Bible.

5:30 PM Close

What others are saying about Gregg Harris & his workshops:
"You can't spend much time with the Harris children... without concluding that their parents have done something remarkable, and have earned the right to be heard." 
— Randy Alcorn, 
Author of Heaven & If God is Good



"Gregg Harris will stir your thinking beyond the status quo and send you home excited."
—John and Laura Wojnicki, Co-Directors of 
Christian Family Schools, San Diego, CA



"Anyone raising teenagers would benefit from spending some time with Gregg. It will be one of the most beneficial investments you could ever make in your family."
— Mike Smith, President, HSLDA 



"Gregg Harris' vision of family life is unmatched in its clarity, passion & practicality."
— Nancy Pearcey
Author of Total Truth



"I thought I would be bored, but Mr. Harris is a good speaker, and what he said made a lot of sense. I'm glad I came."
— a Teenager, Kalamazoo, MI



"With this workshop, I did not leave with a handful of nuggets, I left with an entire gold mine. Great insights." 
— Kevin D. Grimes
Grimes & Reese: A Professional Company of
 Attorneys and Counselors, Idaho Falls, ID

"This is a shot of life, a direct injection of inspiration, clear perspective, and focus on the daunting issues and challenges that are facing us now. A comprehensive workshop! Great teaching. Healthy family guidance, marriage counseling and powerful evangelism! Thank you!"—Alan Kroger, Chardon, OH

"We are all kids of Christ.This workshop is a must for anyone who wishes to live an abundant, Christ-filled life. Very relevant to our times. Thank you." — Paula J. Yehn
Our Guarantee of Satisfaction: Your complete satisfaction is guaranteed or your fees will be cheerfully refunded in full, on-site, with no questions asked. We know that this workshop will deliver even more life-changing value than we promise.
Group Organizer Scholarships are available to those in need. We need help to organize groups of 10 or more from your church, school or home-school co-op. So, be our guest and help us out.
Additional Workshop Hosts, Dates & Locations Needed: Raising Kids to Do Hard Things is available to be hosted by Christian schools, churches & state home school associations. Visit www.NobleInstitute.org for more information.
---
Hotel Accomodations: Days Inn, Sidney at 1342 Silverberg Drive. Take the Sidney exit 59 off Highway 80. Their standard rate is normally $85.00 plus tax. However they are offering a rate of $65.00 plus tax for all workshop attendees. A $20 savings.

---
Free Lunch on Saturday
Our hosts have decided to offer a FREE lunch for all participants. Plan to stay and enjoy time making new friends.
Our Guarantee of Satisfaction: Your complete satisfaction is guaranteed or your fees will be refunded in full on-site with no questions asked. We know that our workshops deliver even more life-changing value than we promise.
Volunteer Scholarships are available to all those in need. No one is ever turned away for lack of ability to pay. Volunteer helpers are also needed. So be our guest and offer to help out.
Questions For Our Local Host?
Contact Ed Hastings by email at jeh4244@hotmail.com.
Additional Workshop Hosts, Dates & Locations Needed: Raising Kids to Do Hard Things is available to be hosted through Christian schools, churches & state home school associations. Visit www.NobleInstitute.org for more information.
Where

Hosted by Grace Community Fellowship, Chappell, NE
At Lodgepole Community Center
732 Bates Boulevard
Lodgepole, NE 69149


Organizer
Gregg Harris & Noble Institute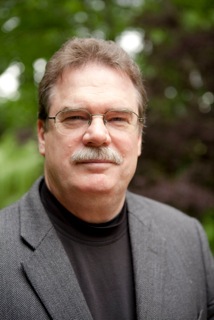 Welcome to our Eventbrite page. My name is Gregg Harris and Noble Institute is the non-profit family-education organization through which I present my workshops, locally, nationally and internationally. If you would like to learn more about our important work, please visit our website. If you would like to Host a Workshop in your community, I look forward to working with you.

Raising Kids to Do Hard Things
Fri. & Sat. April 25 & 26, 2014