Raising Global Leaders: a Cross-Cultural Celebration of Music and Food from...
Description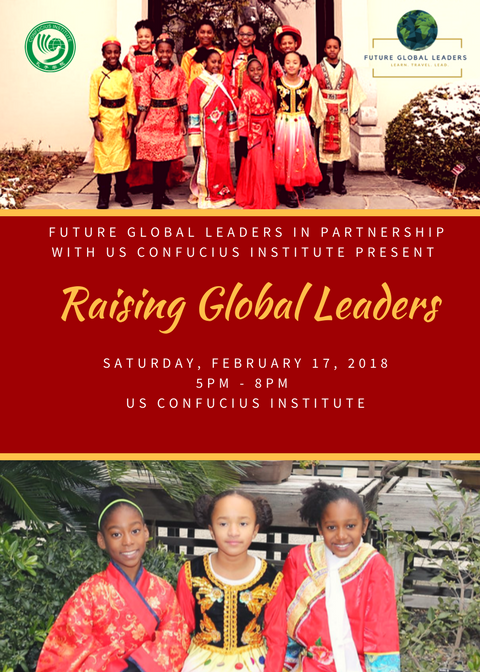 Six years ago, a group of dynamic 4 and 5 year olds began their journey together at Washington Yu Ying Public Charter School in the District of Columbia. As students at this award-winning Chinese immersion schoool, they have spent their elementary years learning about Chinese dynasties, the Great Wall, and the way of life in China. They've learned Chinese songs as well as how to read, write and practice math in Chinese.

This summer, the group of now fifth grade students heads to mainland China, where they will discover the place of origin of their adopted language. They will live, attend school and experience summer camps with their Chinese counterparts. This trip will no doubt be a game-changer in their quest to more fully understand the Chinese language and culture.

Raising Global Leaders: a Cross-Cultural Celebration of Music and Food from China and the African Diaspora is an invitation from these future global leaders to share in their cultural exchange. They've planned an evening of cultural immersion featuring live performances, music, food and more just for you!
Your ticket to Raising Global Leaders directly supports the Future Global Leaders trip to China in July 2018. Spend the evening with these future leaders who are excited to share their journey to this powerful cultural exchange. You'll also hear more about language immersion programming in Washington, DC and see these wonderful students showcase their many gifts and talents.
Program and speakers forthcoming.