Raising EB-5 Capital for your Business Development: Leveraging Capital From...
Description
2nd Annual International Business Symposium

Raising EB-5 Capital for your Business Development - Leveraging Capital From OverSeas

Did you know that through the EB-5 Program you can raise money from foreign investors looking to migrate to the U.S. while creating U.S. jobs? The program, enacted by U.S. Congress in 1990, has brought almost $4 billion of Foreign Direct Investment into the U.S. in 2016 alone, over $18 billion since 2008. Business owners and developers can take advantage of this program by leveraging capital from overseas investors and expand or develop their project without high cost loans or equity partners.
Join Us October 9, 2017 and learn how:

The EB-5 Program benefits and risks to you as a business owner

The EB-5 Requirements and the Process for obtaining investors through the EB-5 program

The Differences between Direct Investments and the use of EB-5 Regional Centers

Differences between Rural and Metropolitan business

Compliance with SEC and Migration laws

Best Practices

The Regulatory Environment

Exposure to existing EB-5 Projects in the Southwest/Southeast
This event is hosted by American Business Television Network. The number of spots is limited for this exclusive event, please RSVP by September 29th to secure your seat and take advantage of this valuable information.
Please contact us for sponsorship opportunities at 713-538-7089, Robert at ext 802.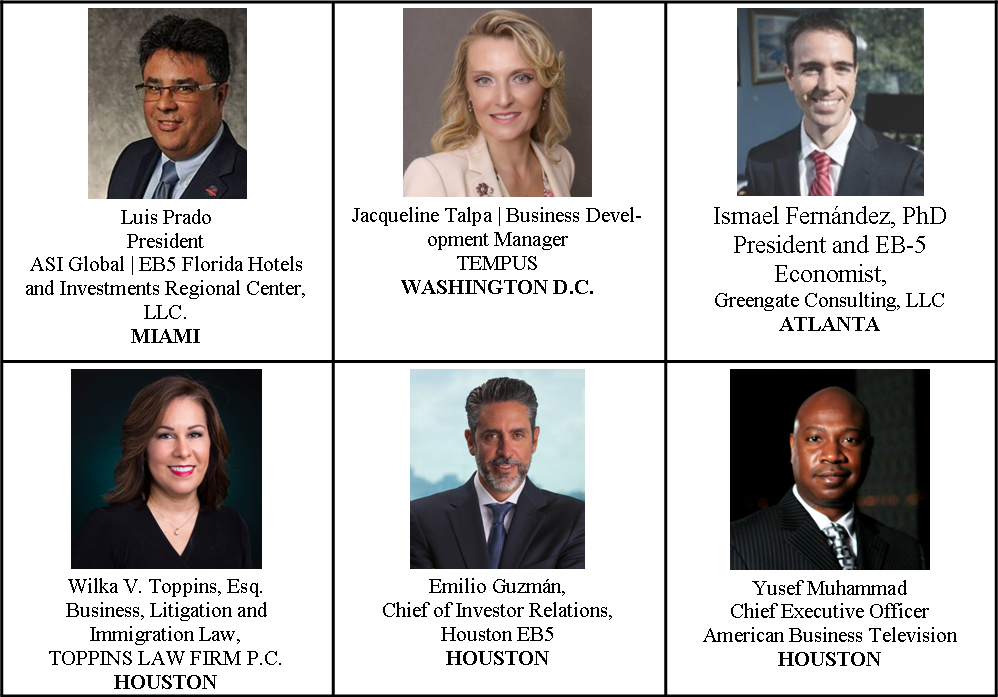 LEARN ABOUT
The EB-5 Program benefits and risks to you as a business owner

The EB-5 Requirements and the Process for obtaining investors through the EB-5 program

The Differences between Direct Investments and the use of EB-5 Regional Centers

Differences between Rural and Metropolitan business

Compliance with SEC and Migration laws

Best Practices

The Regulatory Environment

Exposure to existing EB-5 Projects in the Southeast
WHO SHOULD ATTEND
Business owners looking for capital to expand their business

Real Estate Developers & Escrow Agents

Broker/Dealers interested in dealing with EB-5 offerings

Immigration Attorneys looking to expand their practice into EB-5

Business Consultants dealing with international trade or investments

International Tax Consultants

Potential Investors or Relatives of Investors looking to migrate to the U.S.

Banks, and other Financial Institutions, considering involvement in the EB-5 program
Event Sponsors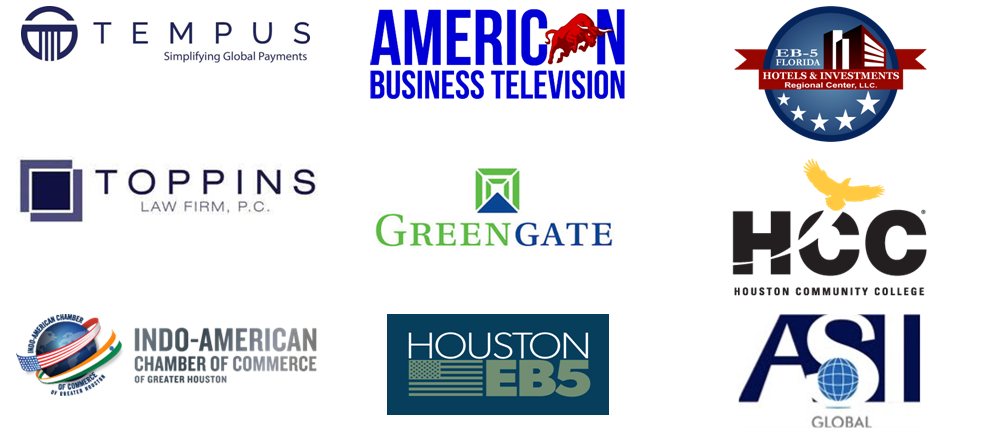 Date and Time
Location
Houston Community College Southeast 6815 Rustic St
6815 Rustic Street
Room 316
Houston, TX 77087
Refund Policy