Event Information
Location
Puppet Labs
926 NW 13th Ave
Portland, OR 97209
Description
Join us for a discussion on 'Raising Capital in Silicon Valley' with Puneet Agarwal of True Ventures, Luke Kanies, and Scott Kveton
People took notice when Silicon Valley VC firm True Ventures announced it had invested in Portland tech companies Puppet Labs and Urban Airship. Portland tech startups continue to benefit from this trend as True Ventures grows its portfolio of local investments. If you're part of Portland's high-tech business community but need to know how to raise money in Silicon Valley, this event is for you. Join Puneet Agarwal of True Ventures along with Portland CEOs Luke Kanies and Scott Kveton for tips and strategies on raising venture capital in the Valley.
• the best strategies for getting noticed by investors
• how to find the right investor for your business
• what not to do when you pitch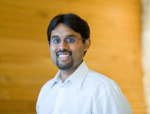 Puneet Agarwal is General Partner at True Ventures focusing on early stage capital investor at True Ventures. He is focused primarily on software investments in infrastructure, applications and mobile. His past experience includes Crossworlds Software (sold to IBM), technology investment banking at J.P. Morgan and the Mayfield Fund. He joined True Ventures in 2008. He holds a BS and MS in Industrial Engineering from Stanford University.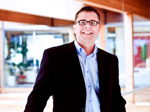 Scott Kveton is CEO of Urban Airship and is widely recognized as an expert on mobile app strategy and cloud infrastructure. Prior to co-founding Urban Airship, Kveton had more than a dozen years experience building technology, developing business strategy and leading engineering teams with companies. Urban Airship took their first round in 2010 in their Series A for 1.1 million. This past year, they reached their Series D in the tune of $25 million. True Ventures has been an investor since their Series A.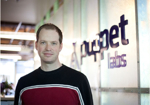 Luke Kanies grew up in a hippie commune in rural Tennessee and is now founder / CEO of a multi-million company, Portland-based Puppet Labs. Having wrote the Puppet software himself, Puppet Labs became profitable after 3 years of determination. Puppet raised their Series A in 2009 for $2 million and closed their Series D earlier this year with a $30 million dollar investment from VMware. True Ventures has been an investor from Series A - Series C.
Date and time
Location
Puppet Labs
926 NW 13th Ave
Portland, OR 97209