Raising Capital from Silicon Valley
By Technology Association of Oregon
Date and time
Friday, November 1, 2013 · 10 - 11am PDT
Location
Puppet Labs 926 NW 13th Ave Portland, OR 97209
Refund Policy
Contact the organizer to request a refund.
Description
Join us for a discussion on 'Raising Capital in Silicon Valley' with Puneet Agarwal of True Ventures, Luke Kanies, and Scott Kveton
People took notice when Silicon Valley VC firm True Ventures announced it had invested in Portland tech companies Puppet Labs and Urban Airship. Portland tech startups continue to benefit from this trend as True Ventures grows its portfolio of local investments. If you're part of Portland's high-tech business community but need to know how to raise money in Silicon Valley, this event is for you. Join Puneet Agarwal of True Ventures along with Portland CEOs Luke Kanies and Scott Kveton for tips and strategies on raising venture capital in the Valley.
• the best strategies for getting noticed by investors
• how to find the right investor for your business
• what not to do when you pitch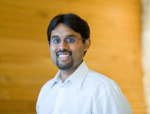 Puneet Agarwal is General Partner at True Ventures focusing on early stage capital investor at True Ventures. He is focused primarily on software investments in infrastructure, applications and mobile. His past experience includes Crossworlds Software (sold to IBM), technology investment banking at J.P. Morgan and the Mayfield Fund. He joined True Ventures in 2008. He holds a BS and MS in Industrial Engineering from Stanford University.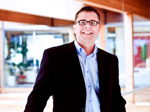 Scott Kveton is CEO of Urban Airship and is widely recognized as an expert on mobile app strategy and cloud infrastructure. Prior to co-founding Urban Airship, Kveton had more than a dozen years experience building technology, developing business strategy and leading engineering teams with companies. Urban Airship took their first round in 2010 in their Series A for 1.1 million. This past year, they reached their Series D in the tune of $25 million. True Ventures has been an investor since their Series A.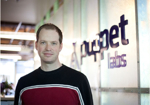 Luke Kanies grew up in a hippie commune in rural Tennessee and is now founder / CEO of a multi-million company, Portland-based Puppet Labs. Having wrote the Puppet software himself, Puppet Labs became profitable after 3 years of determination. Puppet raised their Series A in 2009 for $2 million and closed their Series D earlier this year with a $30 million dollar investment from VMware. True Ventures has been an investor from Series A - Series C.
About the organizer
TAO unites the region's technology industry and is a recognized leader in shaping and growing technology and business communities.  By supporting entrepreneurs, connecting peers and decision-makers, we are helping establish the Northwest as a global hub for innovation.


Code of Conduct

Exhibitors, speakers, sponsors, staff and all other attendees at events organized by the Technology Association of Oregon (TAO) (Leadership exchange events, forum meetings and events, training classes, and digital mediums) are subject to this Code of Conduct. We are dedicated to providing a harassment-free experience for everyone, regardless of gender, gender identity or expression, sexual orientation, disability, physical appearance, body size, race, or religion. We do not tolerate harassment of participants in any form.

We ask you to be considerate, respectful and value each other's ideas, styles and viewpoints.
Be inclusive and help new perspectives be heard. behave professionally and respectfully to all other participants. Participants violating these rules may be sanctioned or expelled from the event without a refund at the discretion of the organizers or TAO staff members.

Harassment includes offensive verbal comments related to gender, gender identity or expression, sexual orientation, disability, physical appearance, body size, race, religion, sexual images in public spaces, deliberate intimidation, stalking, following, harassing photography or recording, sustained disruption of talks or other events, inappropriate physical contact, and unwelcome sexual attention. Participants asked to stop any harassing behavior are expected to comply immediately.

If a participant engages in harassing behavior, the event organizers may take any action they deem appropriate, including warning the individual or expulsion from the event with no refund. If you are being harassed, notice that someone else is being harassed, or have any other concerns, please contact a member of the TAO staff immediately.

TAO staff will be happy to help participants address concerns. All reports will be treated as confidential. We strongly encourage you to address your issues privately with any of our staff members who are organizing the event. We encourage you to avoid disclosing information about the incident until the staff has had sufficient time in which to address the situation. Please also keep in mind that public shaming can be counterproductive to building a strong community. We do not condone nor participate in such actions.

We value your attendance. If you cannot find a member of the event staff or are not comfortable contacting one of the staff on site, you can alternatively contact elizabeth.allen@techoregon.org.
We expect all participants to follow these rules at all event venues and related social events.