Description
How are you playing small? Right now, there are people who need you and your gifts – waiting to find you!
Kami will share real world tips on how to play a bigger game and up-level what you're putting out into the world, so you are seen, heard and making the impact you desire. You'll leave behind the self-doubts and open up to the wonder of who you are at your best and how you are meant to matter. She will help you connect to your own powerful compass – for discovering your true voice in brand and visibility that will lead to new growth opportunities and attracting more clients.
 Build your brand from the inside out – helping you create a brand that only you can own.
 Create your own powerful thought leadership platform and expert messaging that is memorable, quotable and powerful.
 Define your YOUnique type of thought leader brand in your field—and determine what that means for the various types of marketing approaches you might take.
+ Light appetizers will be served
++ Parking is available in the adjacent lot at Enterprise Coworking
---
PRESENTER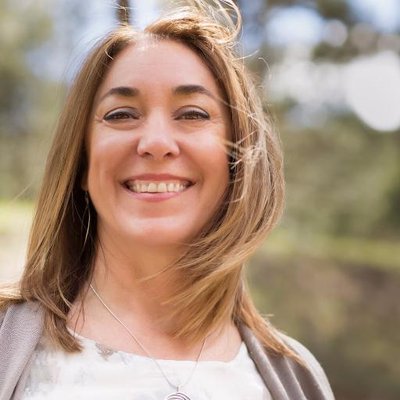 Kami Guildner
Kami Guildner believes women's voices matter. She helps her clients raise up their voice, their brand and their business so they can make the impact they want in the world. Her clients "Live Out Loud" in voice, visibility and meaning. She weaves soulful-inspiration into mindful business strategies, helping her clients succeed in life, business and worldly impact.
With a passion for leading change-making women to their purpose, she helps her clients step into intentional action fueled with vitality and courage. With decades of leadership, marketing, strategic planning and
business growth expertise, Kami guides her clients through powerful marketing, branding and business strategies that work.

Kami is the founder and host of the award-winning Extraordinary Women Radio(TM) – a podcast featuring wildly successful women living out loud in voice, vitality and vigor. Extraordinary Women Radio was recently named the Best Business Podcast in the 2018 Annual People's Choice Podcast Awards and is also hosted on the eWomen Podcast Network. In addition, Kami founded Extraordinary Women Connect(TM) – a series of intimate events for wildly successful women connecting in meaning, purpose and shared support. Kami is also the Best Selling author of Firedancer: Your Spiral Journey to a Life of Passion and Purpose and Pony Pondering Inspiration Cards.
---
ATTEND OUR EVENTS COMPLIMENTARY
Become a Women of Denver Impact Member and get access to all of our annual events (over 40 each year) for only $240 ($1,375 value). Become a member today.
Please note: We take photos of our events for social media, so be aware that images from the workshop may be shared online.