Raised Real presents Empathy Labs

Thursday, November 29, 2018 from 9:00 AM to 11:00 AM (PST)
Event Details
Empathy Labs is an event series by Raised Real to help create workshops, panels, and skills for developing a supportive environment when working across different career paths, life stages, and backgrounds. Studies show that building empathy in the workplace helps create sustainable success and a higher employer/employee loyalty.  But how do you do that?
Breakfast & Checkin - 9-9:30 
Panel 9:30-10:15 - Empathy and Career Growth: the workplace intersection 

We'll be asking panelists questions around: (1) How do you do this in a male-heavy environment? (2) How do you handle mean girl culture? (3)  How can you affect change in a company regardless of your management position? And more. 

Panelists: 
Amanda Hughes Watkins, Google, Creative Director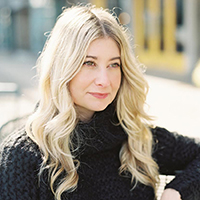 Amanda Hughes-Watkins is a Creative Director in the Google Brand Studio where she does her very best to make a really big company feel more human. She has led creative teams in advertising agencies, in-house agencies, and start ups (a result of not being able to say no to an adventure). She is also the mother of a brilliant 10-year-old, and the founder of Hot Fruit a secret society for female friendships.   
John Donham is the CEO of TuneIn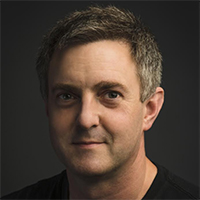 John Donham is the CEO of TuneIn. TuneIn's streaming audio service delivers live and on-demand news, talk, sports, and music to listeners worldwide. Since joining in 2011, TuneIn has grown to more than 60 million monthly active users through its apps, website, and partnerships with connected car and connected device platforms such as Tesla, Bose, Amazon Echo, and Google Home. 
In 2015 TuneIn launched its new premium service enabling listeners worldwide access to live audio play-by-play broadcast of every game from the NFL, MLB, NBA, NHL, and all college football and basketball games

 and 

premium news channels CNBC and MSNBC. Today, TuneIn has more than 100,000 stations and millions of podcasts from around the world enabled by partnerships with industry-leading broadcasters including ESPN, CBS, NPR, and BBC
Jaime-Alexis Fowler, Empower Work, Founder & Executive Director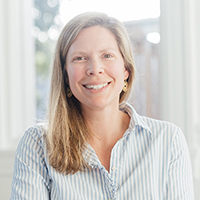 Jaime-Alexis Fowler is the founder and executive director of Empower Work which provides immediate, confidential support for difficult work situations via text. She's a seasoned leader with a track record of building agile, high-performing, healthy teams. She's led marketing at a $100M reproductive health international NGO, run operations for a national post-abortion counseling nonprofit, overseen marketing at Code for America, and launched an investigative newsroom. Her work has been featured in Tech Crunch, Slate, Fast Company, Quartz, and Forbes. Jaime-Alexis frequently speaks and writes about building collaborative, healthy teams, career pathways and pivots, social entrepreneurship, and marketing for social change.
Erin Skidmore, Cool Project Bro, Co-Founder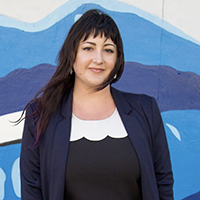 Erin Skidmore is the co-Founder and CMO-for-hire at Cool Project Bro, a consulting agency that preps early stage companies for launch with brand design and go-to-market strategies. In her past life, she ran marketing teams for the San Francisco Chronicle + SFGate.com, Say Media and VideoEgg. She is a native of the SF Bay Area where she graduated from UC Berkeley. She loves travel, speaks French, and has lived and worked abroad in Paris and Amsterdam.
Moderated by Benish Shah, VP of Marketing, Raised Real.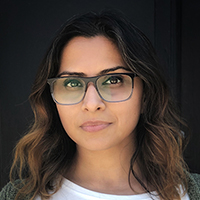 Benish Shah a go-to-market strategist with more than 10 years of experience taking companies and products to market. Currently, she is the VP of Marketing at RaisedReal.com. Previously she was the Head of Product Marketing at Refinery29. She is an advisor to DoSomething.org, Loop & Tie (winner of the 2017 DreamForce Pitch Competition), VentureForce Global, Doonya Fitness, and Iqra Fund. Previously she led market strategy at Say Media, co-founded. Benish has been profiled in The Guardian and Rank & Style, and published in Forbes Women, Inc., Huffington Post and various other publications on entrepreneurship, technology, and women in the startup world. 
---
Workshop: 10:15-10:45 - Learn critical skills to help develop empathy skills and affect change. 
Save This Event
When & Where

Raised Real HQ
403 Francisco Street
San Francisco, CA 94133


Thursday, November 29, 2018 from 9:00 AM to 11:00 AM (PST)
Add to my calendar
Organizer
Raised Real is a direct to consumer food company powered by technology to deliver organically-sourced, ready to make meals to your door.