Description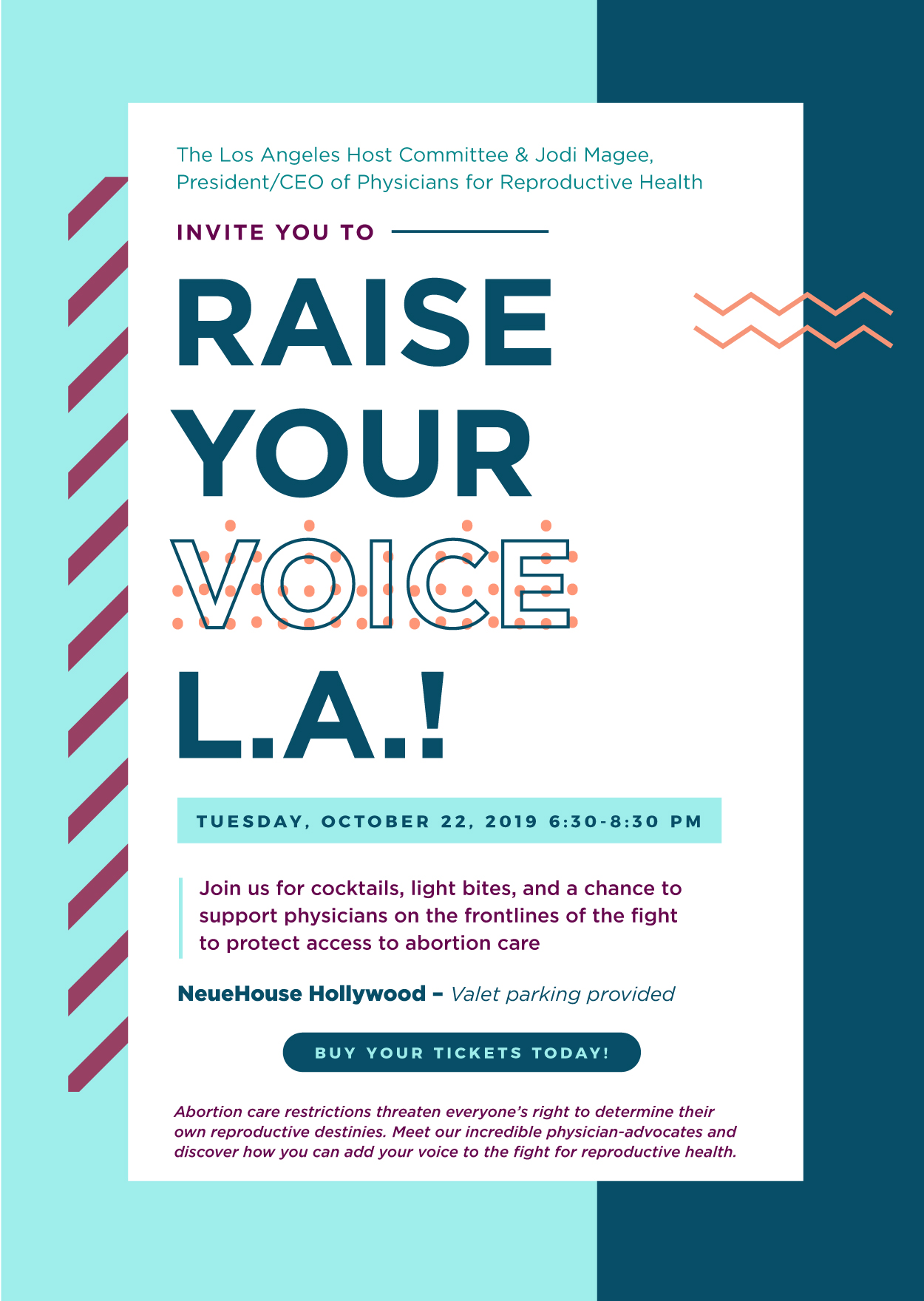 Host Committee includes:
Erin Jontow
Dr. Isabel Blumberg
Dr. Caitlin Fiss
Dr. Meera Shah
Julianna Guill
Dr. Shannon Connolly
Alison Brie
Annie Campbell
Kate French
Lora Lee Gayer
Ahna O'Reilly
Sally Pressman
Brittany Ross
Audrey Wauchope
Jennifer Zaborowski
Physicians for Reproductive Health is the nation's only doctor-led advocacy organization that uses evidence-based medicine to promote sound reproductive health policies. We fight for access to reproductive health care for everyone. Physicians is proud to have been ranked the number one reproductive rights organization in the country by Charity Navigator for six consecutive years.
Please reach out to Jenna Kronenberg at jkronenberg@prh.org or (646) 259-3511 with any questions.