About this Event
You wake up excited for the day ahead and finally do that morning routine you've been thinking about for months.
At work, you sail through the day, dealing with situations that previously had you stressed with grace and ease.
That night, you hang out with people – friends, family and a partner - who light you up.
Where once you fought with life for the things you wanted, the life you envision for yourself now comes to you in ways you never imagined.
Sound like a fantasy?
It's not.
The energetic vibration you put out directly correlates with the circumstances of your life. In practical terms: when you feel great things, you attract great things.
But how can you do that when, every day, life seems to be conspiring against you?
Discover how to raise your vibe and attract the situations you long for most into your life.
Ascertain the "vibe" you are currently sending out in different areas of your life and discover proven ways to raise it to experience the results you want.
Boost your energy and feel lighter, more playful, and in sync with the Universe.
Stop chasing, doubting and wondering if you'll ever get there and relax knowing that you are accelerating the life you want.
Discover the simple thing you can do every day to make you, not other people or situations, the master of your moods.
Experience more happiness now!
This is for you if:
A part of your life feels stuck, sluggish, or could use a boost.
You're tired of chasing a goal that always feels out of reach but don't know what you're doing wrong.
You know deep down that it's time to let go of negative energy, people and situations.
You want to radiate energy, vitality and have that certain something that people find irresistible.
You're curious about the Law of Attraction and how it works in real life.
11% of net proceeds will be donated to the Red Door Shelter to help women fleeing violence.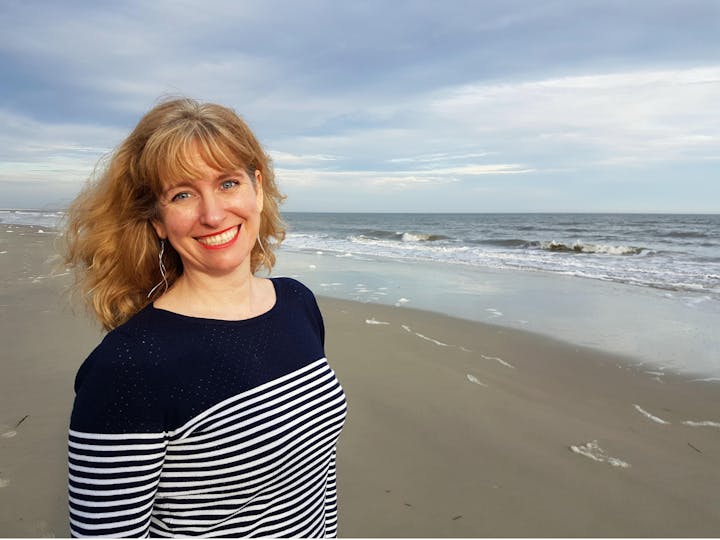 About June Morrow
An award-winning speaker, certified life coach, and facilitator of good things, June Morrow marries the spiritual with the practical to help bright, multi-talented people find, get and stay on the path to the life they were born to live. She is the founder of Spiritual Conversations Toronto and the organizer of the Spark Your Life Sisterhood.
"June's superpower is an incredibly infectious self-confidence. She eradicates self-doubt with resounding effects!" - Ani Azim, artist, healer, advocate for women
"June's authentic style ,deliberate choice to create a safe space, share from her experience and support a broad range of engagement styles make her an exemplary facilitator and a joy to watch." – Niya Bajaj, communications consultant, yoga instructor
"Have you ever met someone who ignites your spirit, your passion, your goals or your dreams? I have and her name is June Morrow!" – Carolyn Morris-Walker, podcaster, promoter of Blacknificence