About this Event
Raise the Dead is a party honoring the mysticism of mother earth. Inspired by Dia de los Muertos, Raise the Dead is a celebration of life through the remembrance of those that have crossed over to the after life. Attendees will embark on a soul awakening journey through fusion of art, music, sustainability and theatre in Wynwood.
Attendees will have over 30 different spaces to explore, each composed of installations made out of recycled materials that impress with both size and detail. The cemetery back drop inspires questions at the core of human existence — how do we learn from the past to live in the present and trust in the future?
To learn more about the experience visit https://raisethedeadmiami.com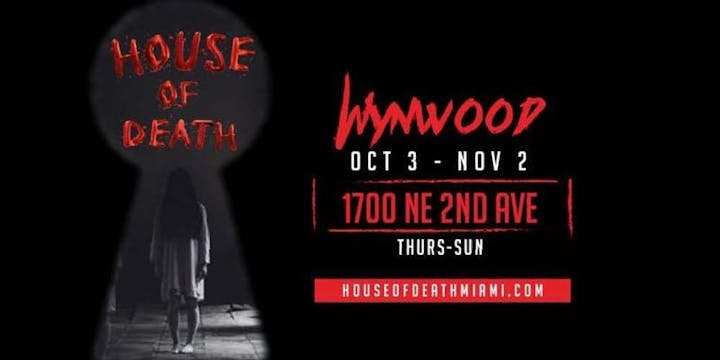 The Wynwood Cemetery will also be hosting the month-long Haunted House horror experience:House of Death! Follow this link to pre-purchase your tickets to the most nightmare-inducing House South Florida has ever seen!