Rainmaker Workshop

Weekly Event - Every Monday: 12:05 PM to 12:55 PM (EST)
Event Details
Rainmaker 101 Workshop
Designed for Sponsorship Fund Raising
Instructor: Jeff 'SKI' Kinsey, Rainmaker
—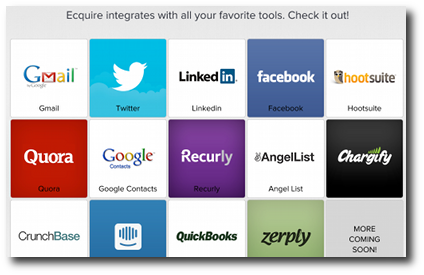 (Requirements: Google Chrome, gmail, Ecquire and high speed internet access)
What's In It For Me?
Results. If you are making 10 calls a day, we can get that to 40. If you are pitching 10 times a day, we can get that to 40. If you are closing 4 deals a day, we can get that to 16 or more.
How?
Focus. Division of labor. but more importantly, by using the proper tools.
Is there a better mouse trap?
W. Edwards Deming said that success is 94% the result of the system in use.
For this webinar, we demand [stronger than a requirement, right?] you use Google Chrome. Why? Because the amazing tool Ecquire was written as a google Chrome extension.
For this quick & dirty workshop, you will learn more if you simply accept a few assumptions.
I have "been there, done that, got the t-shirts" — don't second guess me till you try this
You have already installed the required tools and know they work
After you try it my way for two weeks, we can talk one-on-one about changes
Requirements: Google Chrome for your desktop or laptop (no tablets or phones allowed); valid gmail account; Ecquire extension for Chrome; google drive account
Price of Admission: $49.00USD Reduced to $29.00!!!
Questions? Ask me! consultski@gmail.com
Organizer
NEO Givers
We are a group of business owners and entrepreneurs looking to do busines with people we "know, like and trust' ... we meet for exactly one hour on Fridays. Bring your lunch if on a tight schedule!
Questions? Give us a call or TXT: 330.992.4754