Description
*TICKETS ARE NOW SOLD OUT, EMAIL JESS FOR WAITLIST AND ENQUIRIES: jessica@rainmakerfoundation.org*
It's time. Help us mark the culmination of our charities' accelerator journey by taking part in our graduation ceremony.
We will be bringing together the most exciting business minds from our Rainmaker community and groundbreaking charities from our accelerator, for a live crowdfunding event with The Funding Network, to launch our graduates into their next stage of growth.
Turning the standard competition on its head, 10 charities will come together to give 3 pitches on their collective impact to empower women, tackle youth disenfranchisement and disrupt the criminal justice system. In just six minutes of live crowdfunding we will touch the lives of all their beneficiaries and inspire generosity across the Rainmaker community and beyond.

Event timeline:
18:30-19:00: Networking & Refreshments
19:00-19:45: Pitching & Q&A
19:45-20:30: Open Pledging Session
20:30-21:30: Networking & Close
We'd like to make this an exciting and impactful event, so please share with your friends, guests and colleagues
If you are not a Rainmaker and would like to join this event, we'll be delighted to welcome you! Please email jessica@rainmakerfoundation.org a quick intro and any questions you may have about our community.
"Never doubt that a small group of thoughtful, committed citizens can change the world; indeed, it's the only thing that ever has." - Margaret Mead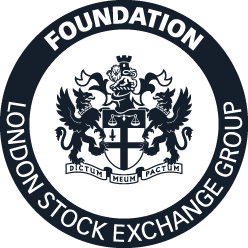 A huge thank you to London Stock Exchange for generously sponsoring all event costs. Our small team is investing great energy and time to make this a wonderful event. The modest ticket fee of £25 helps cover some of our administration costs associated with our charitable activities