Description
There's more to building a city of innovation than just the basics. You can have talent, capital, and business-friendly policies and still fall flat as a place for innovation, while other cities take their place as the next Silicon Valley. Why? Because you need an innovation ecosystem connecting and building on those basic ingredients.
The Rainforest Alberta initiative works together to improve Alberta's innovation ecosystem, based on the principles of The Rainforest: The Secret to Building the Next Silicon Valley. We use a scorecard from that resource to measure the quality of Edmonton's ecosystem twice a year, with the goal of increasing our score to 800 out of 1000 by 2020.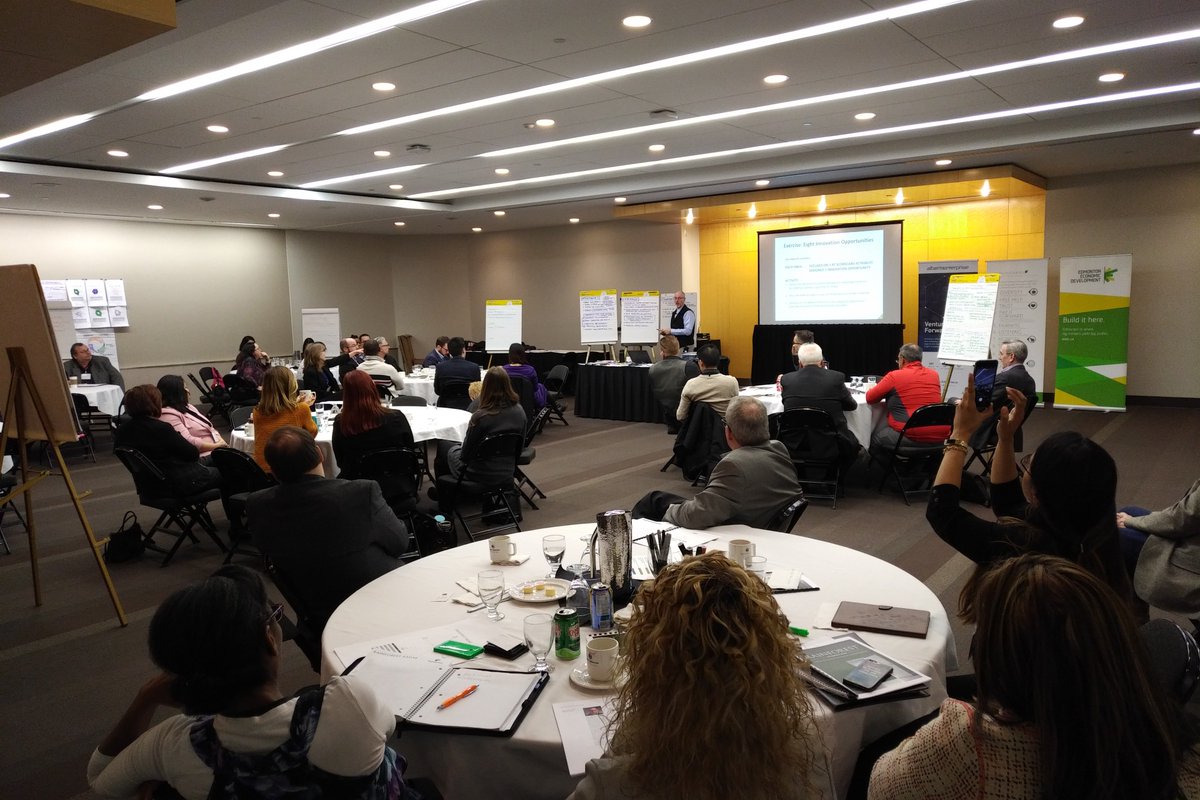 Who Should Attend?
The Rainforest Alberta - yeg Summit brings together a group of Edmonton innovators, doers, strategists, and thought leaders together to evaluate Edmonton's ecosystem and discuss how we can do better to create a true hub of innovation in Edmonton.
If you are passionate about building a stronger, more resilient, more innovative economy for Edmonton, you need to attend this session. Not sure if this is a good fit for you? Read more about Rainforest Alberta - yeg!
Assessing Innovation in Edmonton
During the summit, attendees will analyze the state of innovation in Edmonton using the results of the Rainforest Scorecard. If you want to make sure that your voice is heard, Click here to complete the Scorecard Assessment (you don't have to be attending to help us gauge the state of innovation in Edmonton!).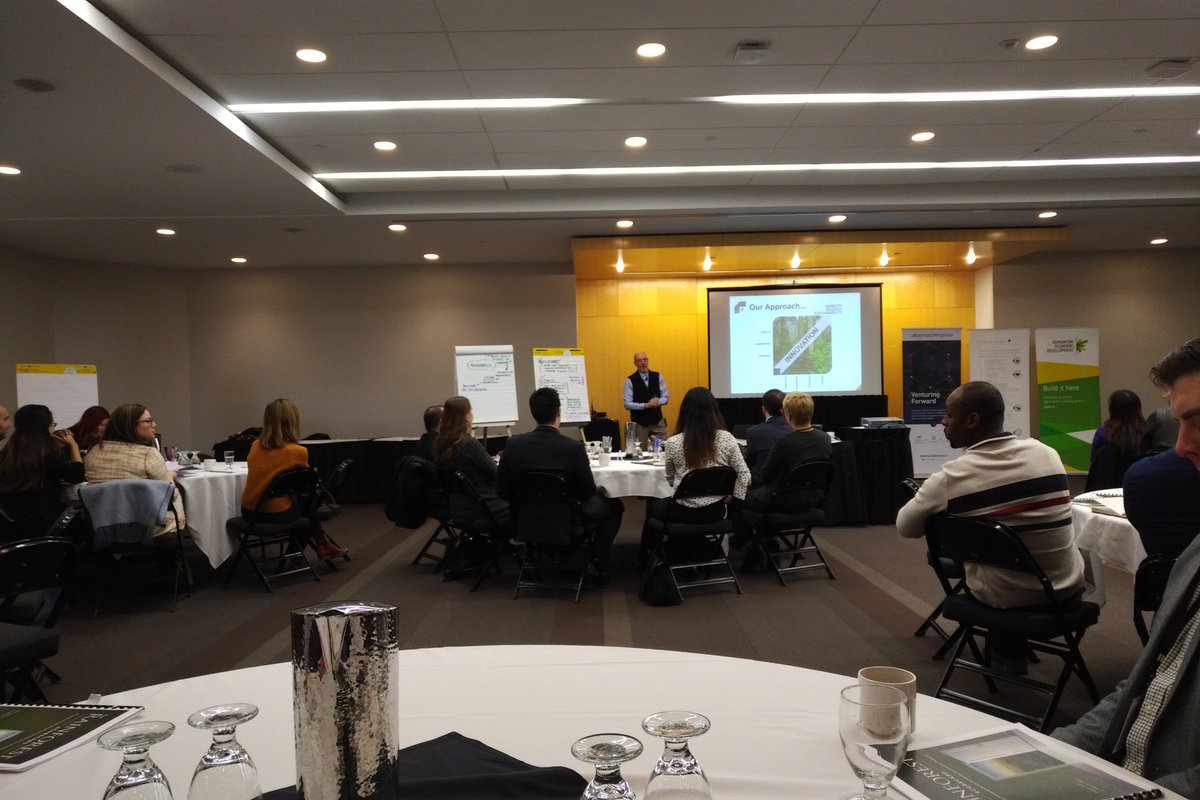 ---


Thank you to our Sponsors!
The Faculty of Graduate Studies and Research is our Ecosystem level sponsor. Thank you so much for supporting the growth of innovation in Alberta by helping make the Summit a reality!

The knowledge that helps "students" evolve into "solvers" and "innovators" is foundational to graduate education and the entrepreneurial mindset. The Faculty of Graduate Studies and Research is committed to cognitive diversity and sharing knowledge with society as a whole. Our principles of leadership, engagement and trust align with the essence of the Six Pillars of Rain Forest Alberta. We are natural partners in nourishing the province's innovation ecosystem.

Work Nicer is Alberta's largest coworking community created on the foundation that no one succeeds alone. Community is more than a common space but a group of people who rally together to work through the struggles and celebrate the wins. What comes out of community is deeper connections, cooler collaborations and higher innovation.

---
Agenda
8:30 Check-In

8:50 Welcome

9:00 Session #1 - Background and Context

10:45 Session #2 - Rainforest Pillars

12:30 Lunch

13:00 Session #3 - The New Narrative

15:00 Session #4 - Continuity

16:30 Conclude
---
About Our Hosts
Jim Gibson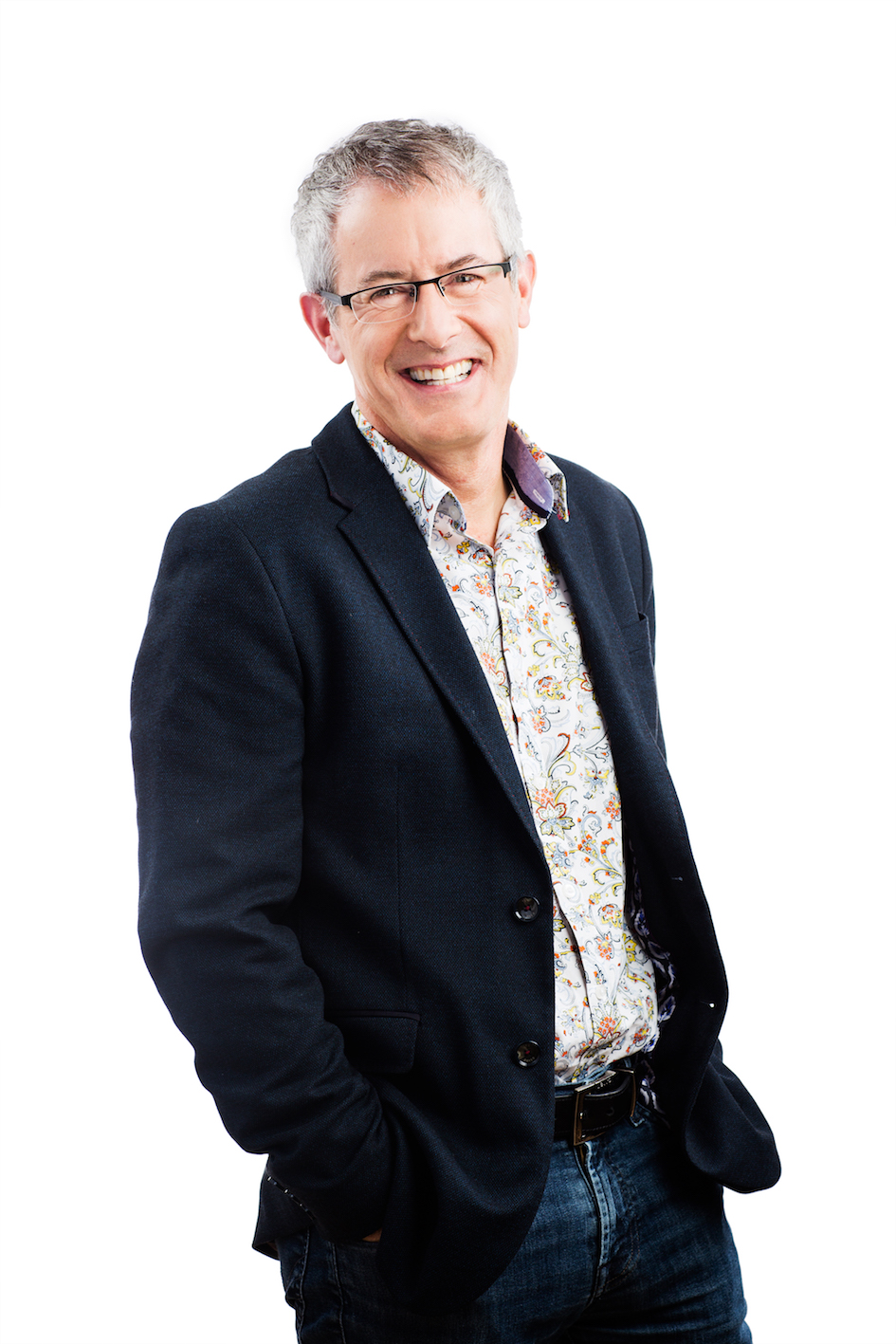 Calgary-based entrepreneur Jim Gibson is an active leader in the Alberta innovation ecosystem. With 30 years of experience at the forefront of technology and change, Jim is a passionate advocate for "paying attention" to what's coming and providing concrete examples of how we can all be leaders and role models for change
His recently released book, Tip of the Spear: Our Species and Technology at a Crossroads, challenges the reader to understand and respond to a new world that sees infinite possibilities meeting serious global problems head on.
A prolific speaker in Canada about the themes in the book, Jim is also very active in the Calgary innovation ecosystem. As one of the co-founders of the Rainforest movement and a mentor and advisor to many local start-ups, he is helping to support and create the next generation of entrepreneurs in the city at a critical time in its history.
Jim lives in Calgary with his family, has a BComm from the University of Toronto, an MBA from Schulich in Toronto and has his Certified Management Consulting designation. In his spare time, Jim is a recovering runner, mediocre golfer, and an avid world traveller.
James Kierstead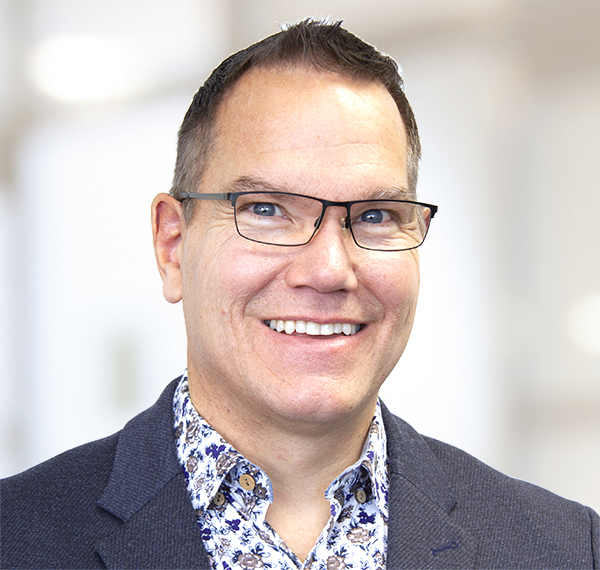 James is responsible for managing the vision and growth of Levven Electronics, developing and executing long-term corporate strategies, and building relationships with partners, stakeholders and investors.
Levven has a vision of making intelligent buildings available to everyone. Focused on delivering technology and products to advantage of new construction, Levven's promise is mobile device access and control of building infrastructure that lowers building costs, speeding construction and conserving building materials.
He is a life-long entrepreneur with a commitment to innovation, excellence and enhancing people's lives. Prior to founding Levven, James and his partners founded Blue Falls Manufacturing, maker's of Arctic Spas and expanded it's footprint to over 30 countries. James is an active member and contributor to several entrepreneur organizations including
Entrepreneurs' Organization (EO Edmonton), Alberta Women Entrepreneurs, the A100 and Rainforest Alberta. When he isn't focused on the business, you can find him with his family in Edmonton.

---
Session Descriptions
Session 1 - Background and Context
Summary of Rainforest Background and Theory

Summary of Work Completed to Date

Current Ecosystem Update

Review of Survey Results to Date
Session #2 - Rainforest Pillars
The importance of culture and leadership in building innovation ecosystems
Session #3 - The New Narrative
Review Breakout Session

Review and Understand the New Narrative

What is the Ideal Ecosystem Entrepreneurial Journey
Session #4 - Continuity
Creating Continuity with Rainforest Principles

Next Steps and Connecting to the Alberta Ecosystem