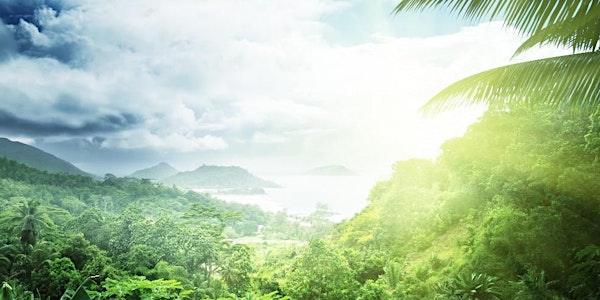 Rainforest LWOL #2 - September 2018
When and where
Location
Enterprise Square Room 2-520A 10230 Jasper Avenue Edmonton, AB T5J 4P6 Canada
Description
Rainforest Alberta - Lunch without Lunch YEG is an informal get-together for Edmonton entrepreneurs, small business owners, academia, investors, and service providers. Anyone looking to encourage collisions between people and create connections that will help drive the success of entrepreneurs in Alberta's innovation system is welcome to attend.
Lunch without Lunch will typically run the 1st and 2nd Tuesday of every month at Enterprise Square.
Agenda:
11:45 Check In (bring your lunch!)

12:00 Welcome

12:10 Entrepreneur Profile - Kristin Delwo, Founder & CEO of Stacks Inc.

12:25 Who's in the Room

12:35 Networking
Cost: Free
Kristin Delwo is Founder, President & CEO of Stacks Inc., a SaaS startup in the information management space with global distribution in several markets including corporations, healthcare, academic institutions, and libraries. Kristin is a trusted authority on business growth and entrepreneurship and is driven by the desire to find new and better ways to conduct business. She is a visionary leader in the technology industry, as well as an investor in early-stage companies, providing advice and counsel to their founders.
All are welcome to join - come prepared to share with the group on how you can provide support others in the nature of the Rainforest Social Contract. Do you want to learn more about the Social Contract or signup and commit to building a culture that supports entrepreneurs? Click here!
Can't Make it to LWOL? Join us on the 3rd Thursday of every month at the Advanced Technology Centre in the Edmonton Research Park for Connector. Please ensure to register for each month and double check dates and locations as they are subject to change.