Event Information
Location
Big Indian Wilderness
Seager, NY
Description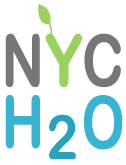 Naturalist Aaron Bennett, a native of the Catskill Mountains, will lead a hike to and along part of the "Catskill Divide" in the Big Indian Wilderness of the Catskill Forest Preserve. We will ascend Haynes Mountain and Eagle Mountain and hike 3 miles of the ridge that separates the Hudson and Delaware watersheds. The 1.7-mile ascent of the ridge will follow one of the pristine headwater streams that helps to quench NYC's daily thirst.
We will descend along the Shandaken Brook, observing how it 'grows' from where groundwater becomes surface water, collecting continually with other groundwater seeps and first order streams, ultimately reaching the Pepacton Reservoir, NYC's largest reservoir. We will end at Seager, NY in the incredible Dry Brook valley where we will view historic covered bridges, working farms in the heart of the Catskill Park.

The hike will last 6 hours, covering about 7.5 miles, and is considered difficult, with steep terrain. Hiking boots are required; bring lunch, 2 liters of water and bathing suit.

A van will depart from midtown at 7 a.m. sharp.

Rain date: Sunday July 22

Date and time
Location
Big Indian Wilderness
Seager, NY
Organizer of Raindrop to Reservoir Hike
NYC H2O's mission is to inspire and educate New Yorkers of all ages to learn about, enjoy and protect their city's local water ecology. Through providing public and school programs at historic reservoirs, parklands, watersheds, bays, rivers, and wetlands, we encourage diverse citizens to advocate for responsible public policy. Our activities promote science-based knowledge of New York's local ecosystems and of what is needed for urban water resilience in a time when climate change impact continues to escalate.