Raindrop Technique Massage Training
About this event
In this fun hands-on workshop you'll be guided step by step to safely and confidently give a Raindrop Massage as well as recieve one. Learn modifications for specific intentions like winter (LOL), using the Oils of Ancient Scripture for deeper spiritual alignment and the Feelings Kit to release and restore. Empower yourself to use nature's medicine to improve cellular communication, support healthy inflamation levels, induce relaxation, support healthy immune systems, connect to our divine nature and raise our frequencies. Get in on the secret of this blessed gift from Gary Young . Experience why people all over the world are deeply indebted to this technique, myself included. Multiple reasons to use this as part of self care or for family members incliuding seasonal cleansing and deep relaxation.
If participants must bring their own Raindrop Technique Kit the cost is $35. If you are not a Young Living member contact me or the person who sent you this to get wholesale pricing and be added to our private groups (if applicable).
Or
You may use my oils for an extra $25 .
All participats must bring a yoga mat , 4 large towels and wear a button down shirt to turn around during massage session.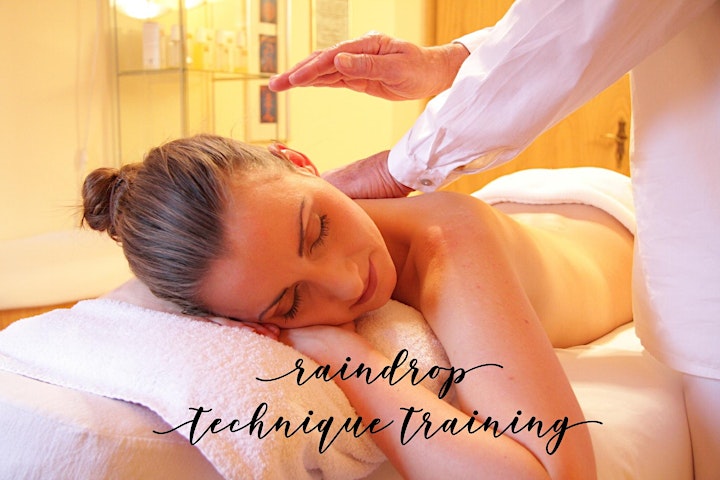 Organizer of Raindrop Technique Training with Gina Califano
Gina Califano is a Spiritual Life Coach committed to help raise the frequency of our planet and help you discover what makes your heart sing. By facilitating the clearing what no longer serves us, subconscious beliefs, and self-imposed limitations she will guide you to follow your soul's purpose.  She is a certified John Maxwell Coach, Aroma Freedom Technique Practioner, Level Two Theta Healer, Yoga , Meditation, Mindfulness Teacher , Young Living Platinum Leader and a Certified Advanced Reiki Practioner,  Her passion for creating a more beautiful world  has fueled her to help others attain their dream life.  Step by step be guided to the joyful and prosperous life that you deserve.  With the humor and bluntness you would expect from a New Yorker, she truly believes that you can have it all and will share strategies to ICE out old paradigms , making room for the best version of you.