Raindance VR Masterclass: Virtual Reality 101 & Distribution Models

Monday, May 15, 2017 from 6:00 PM to 10:00 PM (BST)
Event Details
Virtual Reality has emerged as a new artistic medium and a creative platform. From storytelling to world building—how can creators break into the VR industry? Join us to learn from the masters in this field.
Whether you're a filmmaker, film student, media professional, agency creative or an enthusiast, Raindance VR masterclasses provide you with the knowledge you need to start crafting powerful experiences in VR. In our first 'Virtual Reality 101 & Distribution Models' masterclass we will discuss the latest developments in VR platforms and experiences, and explore the findings of thought-provoking research. We will also discuss distribution models, and what to consider before starting a production.
At the end of the masterclass, you will come away with knowledge about:
How you can leverage VR for fiction and non-fiction storytelling and world building.

VR platforms, hardware and tools for creation. 

The differences between "live-action" 360 videos compared with CG/3D interactive experiences using gaming mechanics.

How VR changes production, distribution and consumption, and available distribution platforms and models.

Where is VR headed and the best ways to break into the VR industry.
Who should attend?
This masterclass is open to anyone who has an interest in learning more about creating experiences in Virtual Reality. You don't need a prior experience with the concepts, tools or resources of VR. Just bring your enthusiasm to learn more from the best instructors in this field.
About the masters
Dr Dave Ranyard, Founder and CEO Dream Reality Interactive, former Sony Studio Lead, PlayStation VR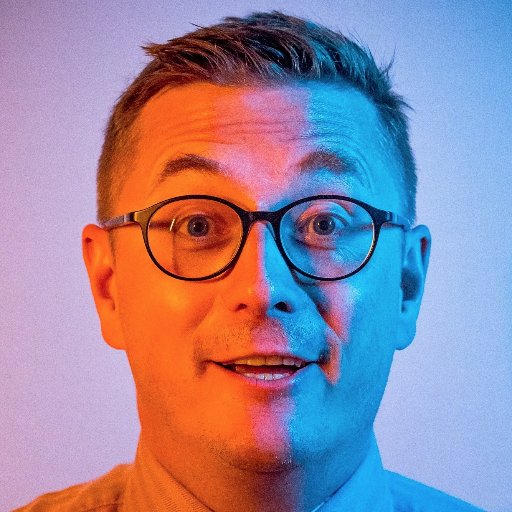 Dr Dave is a VR pioneer and the CEO of an independent virtual reality studio, Dream Reality Interactive. The studio is based in London, where the largest concentration of VR developers outside Silicon Valley are to be found and its mission is to create intuitive VR experiences with deeper challenge and social play. Dave is excited about the future of VR and is keen for the studio to concentrate on a multi-platform approach.

Prior to this, Dave was the director of Sony's London Studio, where he oversaw Sony's critically acclaimed ventures into the world of virtual reality on PlayStation. Notable games include Ocean Descent, Dangerball and the critically acclaimed, London Heist exhibited around the world at key games industry events such as E3, GDC and Gamescom and are to be part of the premium PlayStation VR retail package, known as VR worlds.
Mária Rakušanová, Director of VR and New Media, Raindance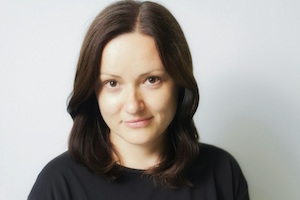 Mária has been on a mission to bring immersive experiences to millions of people worldwide. Between 2014-2016 she led VR programmes at Samsung where she successfully launched the most widely available family of VR products, including the Gear VR powered by Oculus and Gear 360 camera. Currently she leads VR and New Media at Raindance where she curates experiences for Raindance VRX Awards and the 25th Raindance Film Festival. One of the most humbling and inspiring aspects of this mission is scouting and working with incredibly talented artists and creators from around the world, and helping them to be discovered.

Christophe Mallet, Co-Founder Somewhere Else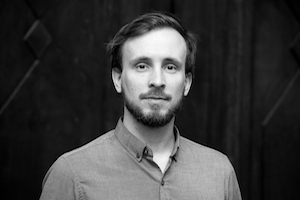 Christophe is the co-founder of Somewhere Else, a London-based creative consultancy and production house specialised in immersive technologies (VR/AR/MR). He spends his time exploring and writing about what's currently happening at the crossroads of technology, storytelling and strategy. Working with the likes of France Televisions, Canal+ and Samsung, Somewhere Else have enabled storytellers to find news ways to connect and build deeper relationships with their audiences.
Avril Furness, Independent Virtual Reality, 360 and Film Director, Writer, Producer
Avril is an Independent Virtual Reality, 360 and Film Director, Writer, Producer based in London. Motivated to tell compelling stories and inspiring ideas in immersive and or traditional mediums, Avril has a passion for performance driven narratives. Avril's most recent VR film 'The Last Moments' was nominated for Best Director at UnderWire Festival; Nov 2016. It has been shown at London Short film Festival, and at London Film Festival as part of the Education programme at BFI, as well as Websummit Lisbon and is due to be shown at Encounters and other festivals later this year. In a previous life before filmmaking and graduating film school in 2015, Avril was a Copywriter and Art Director at London Ad agencies Fallon and Wieden+Kennedy.
Have questions about Raindance VR Masterclass: Virtual Reality 101 & Distribution Models?
Contact Raindance
Save This Event
When & Where

Century Club
61-63 Shaftesbury Ave
W1D 6LQ London
United Kingdom


Monday, May 15, 2017 from 6:00 PM to 10:00 PM (BST)
Add to my calendar
Organizer
Raindance
Raindance is dedicated to fostering and promoting independent film in the UK and around the world. Based in the heart of London, Raindance combines Raindance Film Festival, training courses, which are offered throughout the year through its 10 international hubs, and the British Independent Film Awards.
Operating for more than 25 years, we offer a wide range of evening and weekend film training courses in London and online - all taught by experienced film professionals. Our courses, classes and workshops include some of the most popular in the UK, spanning disciplines and crafts such as screenwriting, directing, producing, cinematography, special effects, editing, lighting, sound and short film making to name just a few. Whether you are a complete beginner or a practising filmmaker, we are sure we have something to entice you into choosing one of our many filmmaking classes. Any questions? Contact us on 020 7930 3412 Monday - Friday between 10 am - 6 pm, or email us on courses@raindance.co.uk.
Raindance VR Masterclass: Virtual Reality 101 & Distribution Models