Description
Virtual Reality has emerged as a new artistic medium and a creative platform. From storytelling to world building—how can creators leverage the true power of VR experiences? Join us to learn from Resh Sidhu, one of the world's best creator in this field. Resh will be motion captured and turned into a live Avatar in AltspaceVR.
A revolution has taken place inside the creative and technical process and it's being driven by the still-emerging medium of virtual reality. Whether you're a filmmaker, a film student, a media professional or a creative, Raindance VR masterclasses provide you with the knowledge you need to start crafting powerful experiences. Our goal is to inspire creators across all mediums—filmmakers, artists, writers, illustrators, creatives, game designers, musicians and more—and help them connect and bring their ideas to life.
In this masterclass, we will discuss how Framestore took fans of the wizarding world on a Fantastic Beasts virtual reality experience in an immersive mobile VR experience built exclusively for Google's Daydream platform. Award winning VR Creative Director, Resh Sidhu, will give us an insight into how to create highly engaging and visually stunning VR experiences that appeal to audiences and stay true to this new medium. She will be motion captured and turned into a live Avatar in AltspaceVR with hundreds of people from around the world attending her talk in virtual reality.
Through behind-the-scenes videos, anecdotes and step-by-step creative challenges, you will learn about the creative process behind the award winning Fantastic Beast VR experience and how to apply that knowledge to your own work so you too can master the arts of VR in an ever changing landscape. Resh will also share the lessons learned, the challenges and solutions they found to deliver this award-winning experience.
Who should attend?
This masterclass is open to filmmakers, film students, artists, producers, creatives and VR/AR enthusiasts alike. You don't need a prior experience with VR concepts, tools or resources. Just bring your enthusiasm to learn more from the master in this field. We will do hands-on VR demos before and after the masterclass. You will also get the chance to engage with Resh and ask her questions.


About the masters
Resh Sidhu, Creative Director at Framestore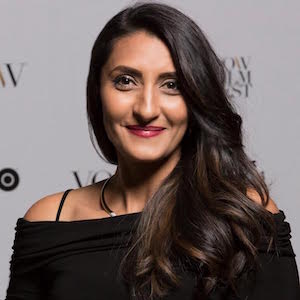 Resh Sidhu is one of the most well-regarded names in Virtual Reality driving the medium forward with her fearless creativity and innovative approach. Resh's most recent work is the groundbreaking Fantastic Beasts VR experience launched on Google's Daydream platform. Resh's role extends well beyond the scope of creative leadership, she lectures and talks extensively all over the world on designing compelling experiences in VR and AR. Resh joined Framestore from Award winning innovation agency AKQA in London where, as Creative Director, she led a multi-disciplinary team across a wide client base. Resh has a diverse skillset with specialities in Virtual Reality, creative direction, interaction design, conceptual ideas, strategy and creative leadership. Resh's influential work is recognised worldwide for its pioneering approach that continues to define and lead the VR industry. She was recently named as a leading female pioneer in VR by Marie Claire Magazine, awarded The Voice a Woman Award for her pioneering creative work in Virtual Reality and was selected as Top 30 Women Creative trailblazers.
Debby Shepard, Head of International Market Development at AltspaceVR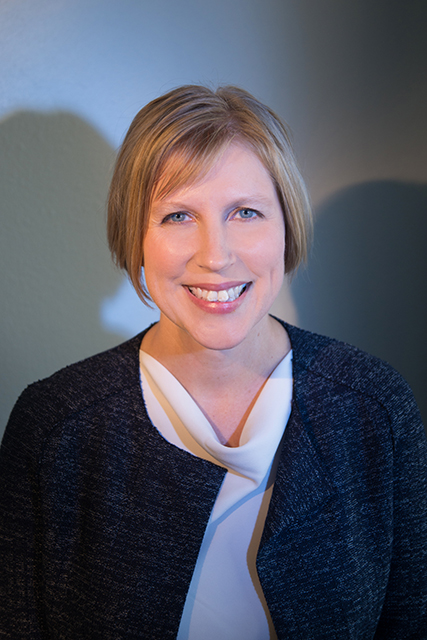 Debby Shepard oversees market development in Europe for AltspaceVR, a software company using virtual reality to build a new communications platform that is now used in over 150 countries. Most recently, Debby led product, marketing, art and design for AltspaceVR. She is passionate about the potential of virtual reality to bring people together regardless of distance.Prior to AltspaceVR, Debby held product management positions at Skype, Cisco Systems, and Amazon Lab126 where she helped bring Amazon Echo to market. Debby graduated from the University of Illinois with a bachelor's degree in electrical engineering and earned a master's degree in electrical engineering from Stanford University.
Mária Rakušanová, Director of VR and New Media at Raindance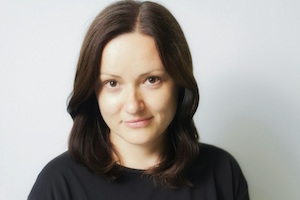 Mária has been on a mission to bring immersive experiences to millions of people worldwide. Between 2014 and 2016 she led VR programmes at Samsung where she successfully launched the most widely available family of VR products, including the Gear VR powered by Oculus and Gear 360 camera. Currently she leads VR and New Media programmes at Raindance where she also curates experiences for Raindance VRX Awards and Raindance Film Festival. One of the most humbling and inspiring aspects of this mission is working with VR creators from around the world, championing their work and helping the next generation of talent be discovered.