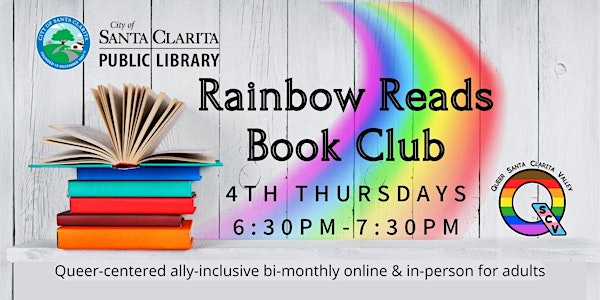 Rainbow Reads: Once & Future Witches by Alix Harrow
LGBTQIA2+ centered book club for queer/questioning and ally adults online and in-person.
About this event
Join QueerSCV & SCV Public Library's adult queer-centered ally-inclusive bi-monthly book club; 'Rainbow Reads' meets online and in-person on 4th Thursdays at 6:30pm PT.
Rainbow Reads 2022 Book List
Oct 27th - Once & Future Witches by Alix Harrow
Dec 8th - The Black Flamingo by Dean Atta
How To Participate
Get the book! - It is available as a digital download or paperback from both local libraries.
Read the book! - This is the solo fun part. 😊
Show-up or Sign-up! - If you are attending in-person, just show up to the Newhall Library Branch. If you are attending online, register at the link below to receive the Zoom link! https://santaclarita.zoom.us/meeting/register/tZwvduiuqTktH9WR91UYLQ2aSAlxtrLip58e?fbclid=IwAR1MTnSQ4xOFCAzWo6Hz77evfGg8cpdRYgCspLKJJsdKhQBzSemQagsi0q8
Attend the Discussion - This is the group fun part. 😊
***This event is for LGBTQIA+/Questioning and Ally adults.
If you have questions or need more information contact Librarian, Farima Kafai at FKafai@santa-clarita.com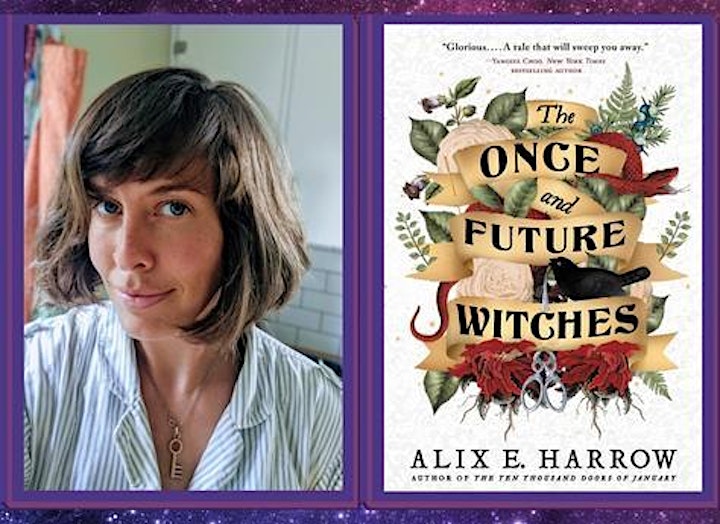 About the Book
"In 1893, there's no such thing as witches. There used to be, in the wild, dark days before the burnings began, but now witching is nothing but tidy charms and nursery rhymes. If the modern woman wants any measure of power, she must find it at the ballot box.
But when the Eastwood sisters--James Juniper, Agnes Amaranth, and Beatrice Belladonna--join the suffragists of New Salem, they begin to pursue the forgotten words and ways that might turn the women's movement into the witch's movement. Stalked by shadows and sickness, hunted by forces who will not suffer a witch to vote-and perhaps not even to live-the sisters will need to delve into the oldest magics, draw new alliances, and heal the bond between them if they want to survive.
There's no such thing as witches. But there will be. "