LGBTQIA2+ centered book club for queer/questioning and ally adults online and in-person.
About this event
Join QueerSCV & SCV Public Library's adult queer-centered ally-inclusive bi-monthly book club; 'Rainbow Reads' meets online and in-person on 4th Thursdays at 6:30pm PT.
Rainbow Reads 2022 Book List
Aug 25th - Bloom by Kevin Panetta (Graphic Novel)
Oct 27th - Once & Future Witches by Alix Harrow
Dec 8th - The Black Flamingo by Dean Atta
How To Participate
Get the book! - It is available as a digital download or paperback from both local libraries.
Read the book! - This is the solo fun part. 😊
Show-up or Sign-up! - If you are attending in-person, just show up to the Newhall Library Branch. If you are attending online, register at the link below to receive the Zoom link! https://santaclarita.zoom.us/meeting/register/tZwvduiuqTktH9WR91UYLQ2aSAlxtrLip58e?fbclid=IwAR1MTnSQ4xOFCAzWo6Hz77evfGg8cpdRYgCspLKJJsdKhQBzSemQagsi0q8
Attend the Discussion - This is the group fun part. 😊
***This event is for LGBTQIA+/Questioning and Ally adults.
If you have questions or need more information contact Librarian, Farima Kafai at FKafai@santa-clarita.com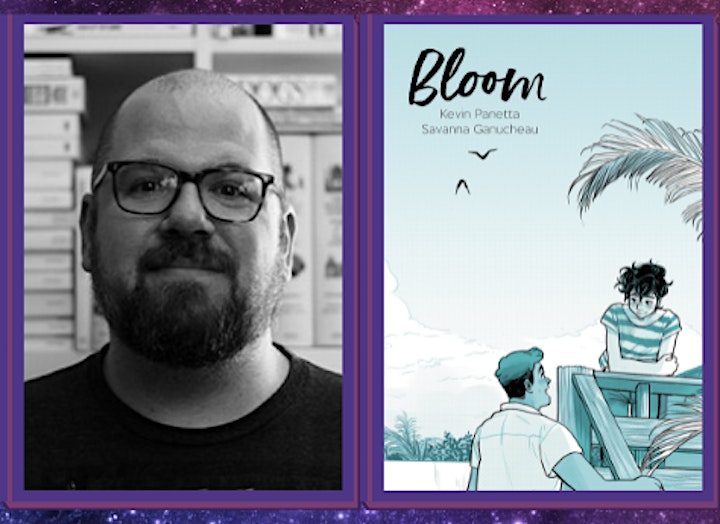 About the Book
"Now that high school is over, Ari is dying to move to the big city with his ultra-hip band—if he can just persuade his dad to let him quit his job at their struggling family bakery. Though he loved working there as a kid, Ari cannot fathom a life wasting away over rising dough and hot ovens. But while interviewing candidates for his replacement, Ari meets Hector, an easygoing guy who loves baking as much as Ari wants to escape it. As they become closer over batches of bread, love is ready to bloom . . . that is, if Ari doesn't ruin everything.
Writer Kevin Panetta and artist Savanna Ganucheau concoct a delicious recipe of intricately illustrated baking scenes and blushing young love, in which the choices we make can have terrible consequences, but the people who love us can help us grow."