Description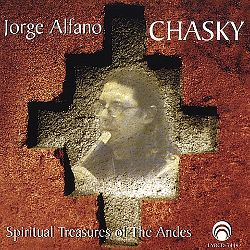 Rainbow Earth Day Celebration:
A joyous day to celebrate ourselves, our beautiful surroundings, and everything we love as it ALL comes from Mother Earth:
The food, the animals, the flowers, the oceans, the mountains, the wood we use to build our houses, the bricks, the water we drink... it will be an honor to have you and your family join us in this wonderful celebration of music, healing, gratitude, creativity, community.... It is well known that all of the ancient tribes that still exists today pay tribute to Mother Nature in their every day life.
They know that their ability to survive and thrive comes only by developing a balanced and right relationship with Her.
This joyous celebration will also take us in a journey to connect by the sacred fire, and in the creation of the communal mandala in the ancient Andean Despacho ceremony.
Become part of the rainbow warriors, who will help bring balance to this earth by being nature's guardian and safe keepers.
Shedule of Activities:
5:30 pm
* Despacho Ceremony by Maria Kowalsky background acient flaute music by Ariel
Maria Kowalski was inititiated in the Munay Ki Rites by Malieokalani Urrutia in Miami & Colombia since 2013. She is also a practioner of healing arts with massage, reiki and sound. María created La Musa TV and offers the womb blessing in healing women's circle in Miami and Spain. She loves creating a safe space for women to reconnect to their inner self, heal, liberate and feel a new sense of renewal to move forward with a genuine vision to fulfill. María is a nature lover, artist, TV producer and a happy mother.
6:30pm
*Health & Harmony Qigong by Judy Held and Ariel Base ( Native American Flute)
Judy Held: Is a certified Daoist Five Yin QiGong instructor and is a graduate from FIU with a Masters Degree in Social Work. This ancient Chinese healing art modality, heals by balancing "qi" or the electromagnetic energy field. QiGong is used to correct imbalances and blockages in the bio-energetic field through exercises and meditations. With this practice you will strengthen your immune system and attain more emotional and mental well being. With this practice you will take care of your inner garden and keep the weeds out. When is fertilized with love,and gratitude your true self will bloom. Judy currently serves as Director of QiGong and Body Works at the Wellness Project Foundation.
Ariel Basso is an artist, Holstic Educator speaker, Organic Food activist and a Native American flute player. Raised in Miami Florida, Ariel has played native flute for recovery centers,yoga studios, healing centers all throughout North America. He has shared his passion for organic food and a plant base diet for a decade and has taken the personal role of being nature's ambassador.
7 pm
Shamanic Sound Bath by Tati Canas ( Manjari Dasi)
A Shamanic Sound Bath created by our sisiter Manjari Dasi and Spirit is a vibrational experience that works with intention, love and sacred sound.
While having a sound bath your body will naturally tune in and create a resonance with the sound. Each sound instrument and vocal overtones works on a different part of yourself. Energetically, emotionally, spiritually, and physically, there is no part that will not receive the sound.
8 pm
*Patricia Olaniel's Music Concert
Patricia is a Mexican singer and songwriter living in Miami. She comes from a successful career in the media as a Radio & TV journalist and host. Decretos is a motivational CD, with songs that invite you to face life from Joy, Faith, Miracles, Gratitude, Courage and Strength. The songs intend to make you aware of the Immense Power that exists in your Word and your Voice.
9 pm
Jorge Alfano:
Will be conducting a Quechua Stargate Meditation (Chakana)Opening the 4 directions, calling the ancestors of an ancient lineage of spiritual masters from the sacred Andes of Peru with original music composed by Jorge himself.
Parallel to his long and successful career as a musician , Jorge started his own spiritual quest, studying in many different spiritual disciplines, from Yoga to Buddhism, from Gurdieff groups to Sufism, from Andean Teachers of Peru and the Mapuche from Argentina. Through the years, Jorge has worked with indigenous people and recorded many of their music. Most of his spiritual work includes music and the teachings of the elders of the World. He remains active as a private counselor and an ordained Metaphysical Minister.
9:45
Despacho Ceremony and Fire Circle Chanting/Drumming
10:45 Close Ceremony
At the Healing Room: Available Divine Femenine Oracle Cards Reading by Adriana Sandoval
18 years ago when I was pregnant, she created a journal full of emotions, joy and insights. Twelve years later she painted them because she wanted to share her message through oracle cards. Finally, hervision has come through and she is happy to share it with you.
At the Red Tent: Available Massage, Reiki and Craniosacral Theraphy by Tatsiana Bialkova
Tatsiana , is a holistic body worker with about 9 years of experience in massage, Reiki and Craniosacral therapy. She is highly intuitive and are able to tune into her clients' specific needs at the time of a session to realign and rebalance the energy on multiple levels simultaneously allowing for deep emotional, physical and spiritual healing.
She is passionate about making positive impact in her clients' lives seeing them happier and more connected!
Kids Zone: 6: 30 pm
Love2Music will be presenting"The Sound of Mother Earth".A music journey for babies, tots and kids taught by Kathy Palma
Love2Music are a Holistic Music & Movement Classes that offers a sensory, rich, fun, caring and gentle environment.This Earth Day parents will Explore with their child new sounds and sensations with the help of natural/organic eco- friendly instruments from different cultures.
Kathy Palma Kathy, born and raised in the heart of the Mayan World, is a recent Music and Sound Engineering graduate from the Miami International University of Art and Design. Aside from being a professional musician, songwriter and vocalist, she has also spent the last 4 years incorporating her musical knowledge to the development of children and their relationship to sound as a holistic treatment.
Joe Ramatis Sound Engineer.