Rainbow Connections: A Magical Nia Class at Studio 340

Wednesday, May 20, 2015 from 6:30 PM to 7:30 PM (EDT)
Event Details
Rainbow Connections

A Joy-Filled & Magical Nia Class
With Susan Tate 
Black Belt Nia Instructor
Wednesday, May 20
6:30 PM - 7:30 PM
Studio 340
340 Fletcher Mill Road
Woodville, VA 
$15*
You can pay ahead online here
or email

so she can put you on the registration list
and you can pay at the door.

Space is limited.

ABOUT THE CLASS: You are invited to a special Nia** class designed to access joy and delight in creating the dreamer within. Susan Tate, black belt Nia instructor from Seattle, is excited about coming back to Rappahannock County to dance with you. No prior Nia experience necessary.


"Why are there so many songs about rainbows
and what's on the other side?
Rainbows are visions, but only illusions,
and rainbows have nothing to hide.
So we've been told and some choose to believe it.
I know they're wrong, wait and see.
Someday we'll find it, the rainbow connection.
The lovers, the dreamers and me."
Lyrics from Rainbow Connection written by:
Paul Williams and Kenneth Ascher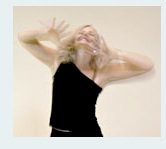 ABOUT SUSAN TATE: A certified black belt Nia instructor and certified Nia Five Stages of Self-Healing instructor, Susan Tate completed all of her Nia trainings with Debbie Rosas and Carlos AyaRosas, co-creators of The Nia Technique.
Susan discovered Nia in 1997 while she was the Director of Health Promotion and assistant professor in the School of Medicine at the University of Virginia and has been teaching since 1999.
She teaches internationally and has most recently presented classes and workshops on the Big Island of Hawaii, Belgium, New York City, Washington DC, and Toronto. A well-respected health educator for over 44 years, Susan is an author, teacher, and wellness visionary. Her most recent books include Into the Mouths of Babes, 3rd ed., and Wellness Wisdom: 31 Ways to Nourish Your Mind, Body & Spirit. She has two grown children and delights in being a dancing grandmother! You can learn more at www.susantate.org.
More info? susan@susantate.org



"As a healer, dancer, and body worker who teaches people to fall in love with their bodies and stay connected to sensation, Susan's words, advice, and insights give us tools for having a passionate and sensual relationship with the body."  
~Debbie Rosas, Co-Founder of The Nia Technique
From her endorsement of Susan's book,
  Wellness Wisdom: 31 Ways to Nourish Your Mind, Body, & Spirit 

  

*Plus EventBrite fee
**What is Nia?

Nia is a an exhilarating movement and lifestyle practice. As the first cardio workout to combine martial arts, dance, and healing arts, Nia has fundamentally changed lives with its evolutionary approach to fitness and self-healing in a body. Nia, an internationally acclaimed practice for over 25 years, is based on the science of the body.  It empowers people of all shapes and sizes by connecting the body, mind, emotions and spirit. Classes are taken barefoot to soul-stirring music in more than 48 countries. Trainings teach people how to workout without pain and enjoy the process of getting fit with movement. Every experience can be adapted to individual needs and abilities.

What is Nia's Purpose?

Nia's purpose is to grow a worldwide community of healthy people who are empowered to do great things. We believe every person can discover, explore, unleash and enhance their individual potential to live a fulfilling and meaningful life – by engaging their senses and listening to their bodies. With the right tools and education we can increase our confidence and happiness. We can become connected to others to shape a consciousness that extends beyond our own.

Source: www.nianow.com
When & Where

Studio 340
340 Fletchers Mill Road
Woodville, VA 22749


Wednesday, May 20, 2015 from 6:30 PM to 7:30 PM (EDT)
Add to my calendar
Rainbow Connections: A Magical Nia Class at Studio 340