Sales Have Ended
Ticket sales have ended
Thank you for registering at RAIN Summit Europe 2017! We look forward to seeing you there.
Sales Have Ended
Ticket sales have ended
Thank you for registering at RAIN Summit Europe 2017! We look forward to seeing you there.
Description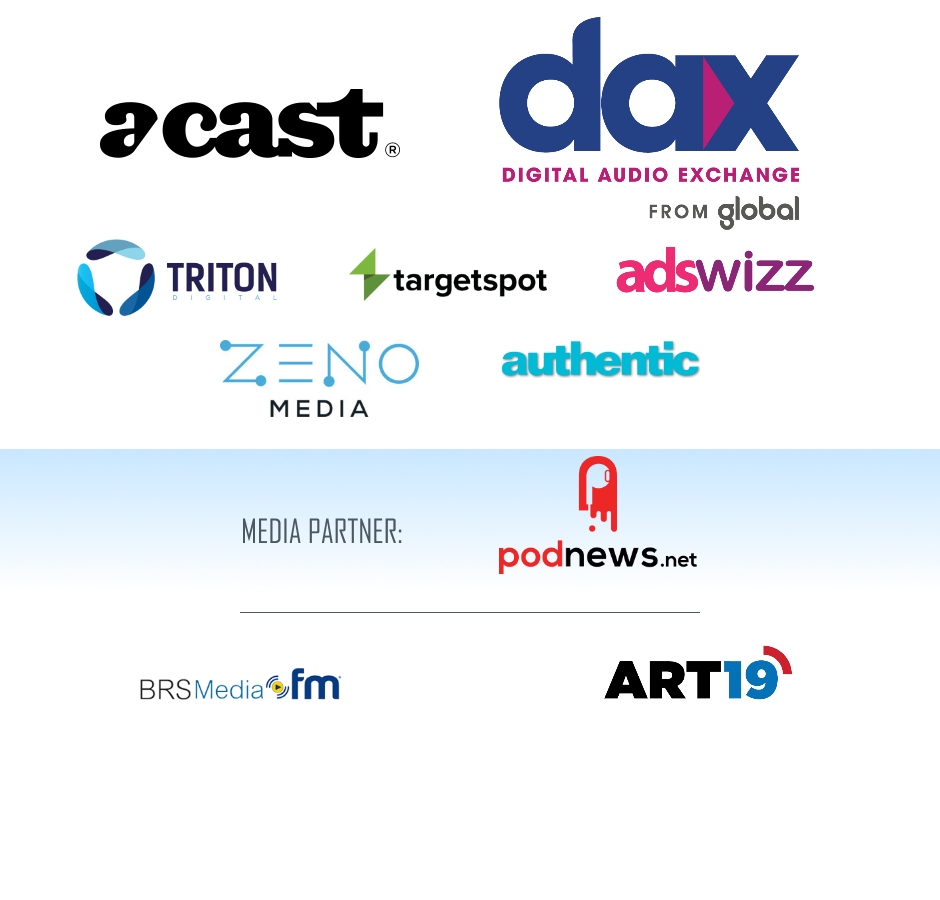 THE AGENDA
---
9:30 - State of the Industry
RAIN Founder Kurt Hanson sets the stage with his State of the Industry address.

10:05 - PANEL: Creating Currency in Podcasting
As in other digital media, measurement and data spell the future of podcasting's growth. Where does the category stand now in providing smart and accurate audience measurement? What are the challenges, barriers, and opportunities in creating a currency for publishers and marketers? This international panel brings scope and expertise to the key discussion of podcasting's future.
10:45 - Podcast Showcase
David Cooper (Head of DAX Sales [EU] & Head of DAX Podcasts [UK], Global)
Featuring many audio examples, this presentation describes the evolution of the podcast buy. As advertisers have increasingly recognized the unique marketing values in podcasts, content and audiences have also developed over time. David Cooper tracks the evolution of a fast-maturing media category.
---
11:10 - NETWORKING BREAK
---
11:30 - KEYNOTE CHAT
Jason Phipps B(BC Commissioning Editor for Podcasts, BBC)
Brad Hill (President, RAIN)

11:55 - PANEL: Digital 360
This multi-faceted international panel focuses on a wide-angle view of digital initiatives in the audio space that are varied, unique, and targeted to regional or global audiences. Innovative methods of approaching digital are emerging across broadcast, media, and the greater digital audio community.
MODERATOR: David Lloyd (Executive Chairman, Notts TV)
Thomas Plessis (CDO / Head of Digital Business, Lagardere Studios)
Christian Schalt (Chief Digital Content Officer, RTL Radio Deutschland)
Vincent Meyer (CMO, ZenoRadio)
12:35 - FIRESIDE CHAT
Joe Copeman (UK Country Manager & Director of Sales, Acast)
---
12:55 - LUNCH
---
1:55 - Triton Digital Giveaway: iSTREAM 3 smart speaker, bluetooth, streaming radio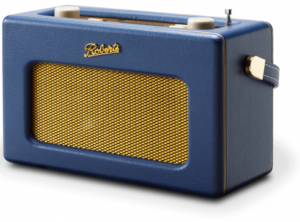 ---
2:00 - PRESENTATION: If you don't have a digital audio strategy, you don't have a future strategy
Erik Portier (Chief Revenue Officer, Radionomy)
A presentation of global scope, discussing how to launch, fail fast, improve and iterate your digital audio strategy. Covering a comprehensive range of tactics and technologies, this dynamic 30-minute talk includes case studies of successful campaigns, and reviews pitfalls to avoid.
2:35 - PANEL: The RAIN Digital Agency Roundtable
MODERATOR: Sarah van Mosel (Global Head of Media, Insights Division, Market Enginuity)
Michael Olaye (CEO, Dare)
Debbie Vavangas (iX Industrial Sector Lead UK & Ireland, IBM iX)
Karen Boswell (Head of Innovations, Adam & Eve)
---
3:45 - NETWORKING BREAK
---
3:35 - RESEARCH: Radio and Streaming - Learning to Live Together
Zach Fuller (Analyst, MIDiA Research)
Zach Fuller presents new data from MIDiA Research. How do radio and streaming reach audiences of different demographics? How much audience overlap exists. Does streaming deliver the core use-case of radio? A generational shift is in progress.
4:00 - PANEL: The Rise and Growth of Indie Podcasts
Alongside the podcast productions of major radio groups and purepod networks, independent podcasting can thrive with creativity, originality, and diversity. This panel brings together voices of expertise in the production and incubation of new shows to discuss best practices in the programming and business sides of indie podcasting.
4:30 - RAIN COCKTAIL RECEPTION
The RAIN Summit Cocktail Reception! Best networking in the biz.
---