Description
                 Virginia Beach Master Gardener Rain Barrel Workshops - 2016
                      Conducted by the Virginia Beach Master Gardener Water Stewards
                                      ***  This workshop is open to the public  ***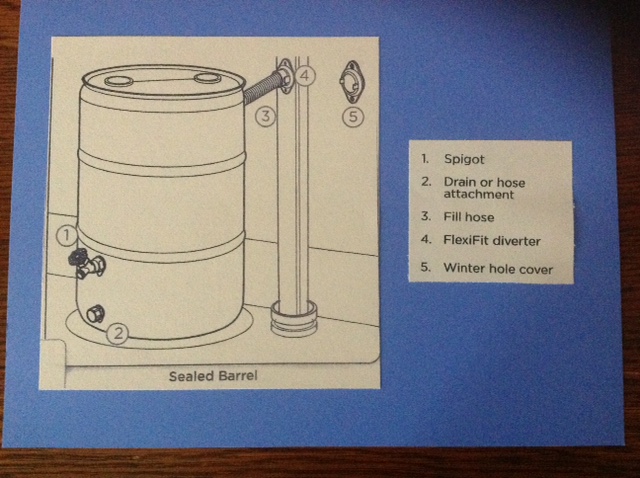 Learn about water conservation, build a rain barrel and learn how to install it at your home.
Class size is limited, please register early!
Children are welcome to build a barrel if accompanied by an adult. 
Cost is $50 - includes 55 gallon rain barrel (41" high and 20" diameter).
Limit 2 rain barrels per participant (for a 2nd rain barrel, register with quantity of 2 under same name)
Barrels must be taken home after class - color my vary.
No refunds will be processed after the Thursday preceding the event. 
Classes held at 9:00 a.m. at the Virginia Beach Farmers Market, 3640 Dam Neck Rd., Va. Beach, VA 23453
on the second Saturday of the month - March - October.
Workshops will be held rain or shine (covered area). 
Please provide an emergency contact phone number as well as email address.    In the unexpected event of emergency cancelation, registered ticket holders will be notified by phone and/or email.  Registrants will be entitled to their choice of refund or attendance on another date. 
For more information, contact Nina M. Page at (757) 366-8834 
If you are a person with a disability and desire any assistive devices, services or other accommodations to participate in this activity, please contact Jill Wright at the Virginia Beach Extension Office at (757) 385-4769/TDD# (800) 828-1120 during business hours of 8:00 a.m. and 5:00 p.m. to discuss accommodations 5 days prior to the event.  
2014                                             Virginia Polytechnic Institute and State University                               3000-0000                    
Virginia Cooperative Extension programs and employment are open to all, regardeless of age, color, disability, gender, gender identity, gender expression, national origin, political affiliation, race, religion, sexual orientation, genetic information, veteran status, or any other basis protected by law.  An equal oportunity/affirmative action employer.  Issued in furtherance of Cooperative Extension work.  Virigian Polytechnic Institute and State University, Virginia State University, and the U.S. Department of Agriculture cooperating.  Edwin J. Jones, Director, Virginia Cooperative Extension, Virginia Tech, Blacksburg; Jewel E. Hairston Administrator, 1890 Extension Program, Virginia State, Petersburg.