RAIN 2018 Superheroes of Science Lecture Series - Dr. Malin Young
Description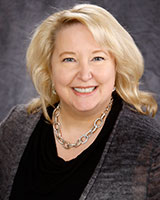 The National Laboratories may be America's best-kept secret. For more than 80 years, the National Lab system has spawned industries, saved lives, generated new products, revealed the secrets of the universe, and has changed and improved the lives of millions of people. In this talk, I'll share 10 of the most impactful scientific discoveries made by the National Labs and talk about how the Labs are driving America's leadership in science and technology.

Dr. Malin Young serves as the Deputy Director for Science and Technology at the Pacific Northwest National Laboratory. She is responsible for integrating PNNL's science and technology capabilities to address critical challenges in science, energy, the environment, and national security. She also manages PNNL's research partnerships, institutional science and technology investments, business capture and proposal management, and technology commercialization; as well as the Office of Research Integrity.
Prior to joining PNNL, Dr. Young served as Director of the Biological and Engineering Sciences Center at Sandia National Laboratories in Livermore, CA. In that role, she was responsible for leading the performance of exploratory science and the development of technology to address pressing national needs in energy security, homeland security, and national defense.
Dr. Young earned a Bachelor's degree in Biology and a Master's degree in Genetics from Oregon State University and a Ph.D. in Pharmaceutical Chemistry from the University of California, San Francisco.