Description
Mengembangkan perniagaan kepasaran antrabangsa adalah satu impian bagi ramai usahawan. Ianya tidak mustahil, terutama sekali di zaman digital internet sekarang ini. Bersama kita nanti ada 2 orang usahawan tempatan yang telah berjaya membuktikan kemampuan anak bangsa Malaysia dalam bersaing maju di pasaran antarabangsa. Mereka akan berkongsi pengalaman mereka dan rahsia kejayaan mereka. Anda akan berpeluang untuk berinteraksi dan mengajukan soalan dalam sessi soal jawab.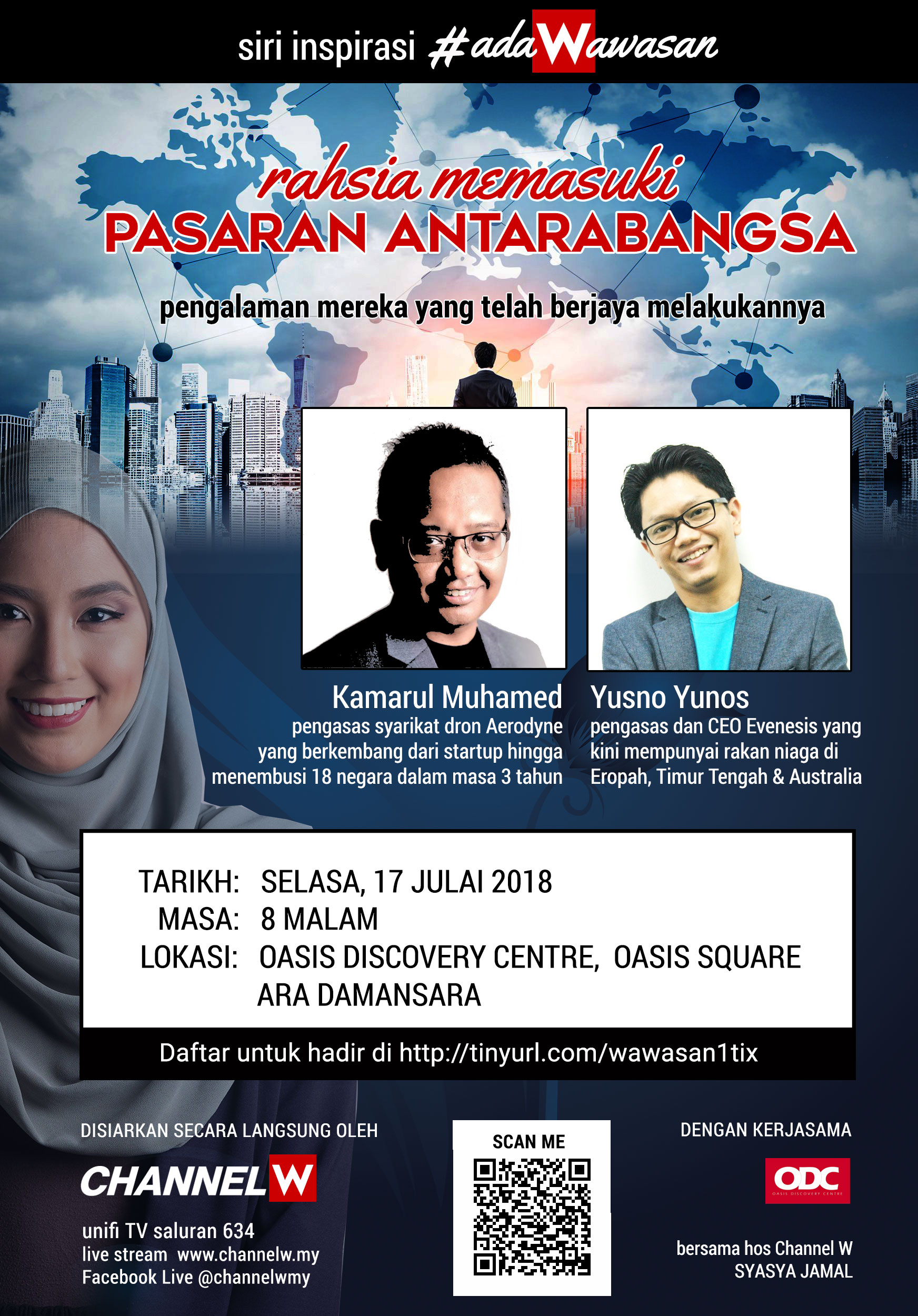 Jika anda mempunyai impian dan perancangan, jangan lepaskan peluang ini untuk bersama dengan mereka yang telah berjaya.

Nothing beats experience and hands-on knowledge.

Rancangan bual bicara ini adalah satu aktiviti dalam siri inpirasi #adawawasan yang dianjurkan oleh saluran TV Channel W. Siri #adawawasan memberi inspirasi kepada generasi semasa untuk bergerak maju dan menjadi lebih baik dalam semua bidang kehidupan.
FAQs
How can I contact the organizer with any questions?
Best way is to send us a message

Do I have to bring my printed ticket to the event?
Why waste paper, just show us the registration confirmation at the registration counter on that day.