Description
Join TEDxTysons, Tysons Rotary, Tysons Regional Chamber of Commerce, Earls Kitchen + Bar, and Tysons Partnership for a Tysons take over and help put litter in its place! This event is a part of the Alice Ferguson Foundation's 30th annual Potomac River Watershed Cleanup. RSVP is required!
- Please wear closed toed shoes (that are ok to get wet/muddy) and dress to be outdoors.
- If you have waders or waterproof pants please bring them (and any extras).
- Reusable gloves and bags will be provided.
This activity includes walking and bending over to pick up trash. For those who cannot bend down, there is an opportunity to collect data with someone who is picking up the trash.
Volunteers are invited immediately after the cleanup to Earls Kitchen and Bar in Tysons. They are hosting an exclusive post clean-up reception on their Back Patio. Complimentary light refreshments will be provided. We hope to see you there!
Where to meet?
Use the address 1593 Spring Hill Road 22182 (office building in map below)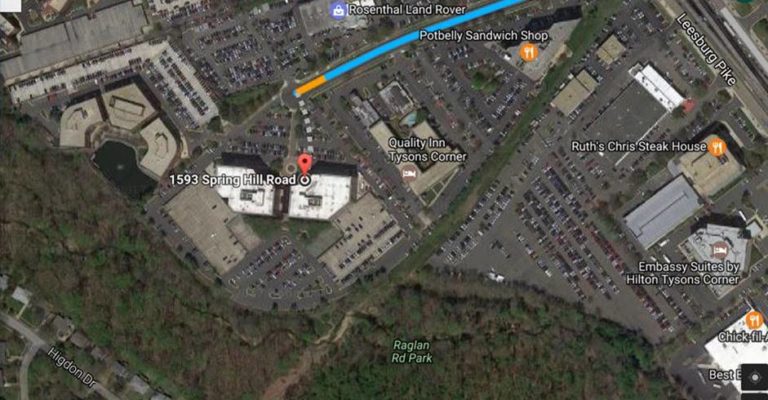 The start path for our clean-up is behind the parking lot behind this office building (see map below)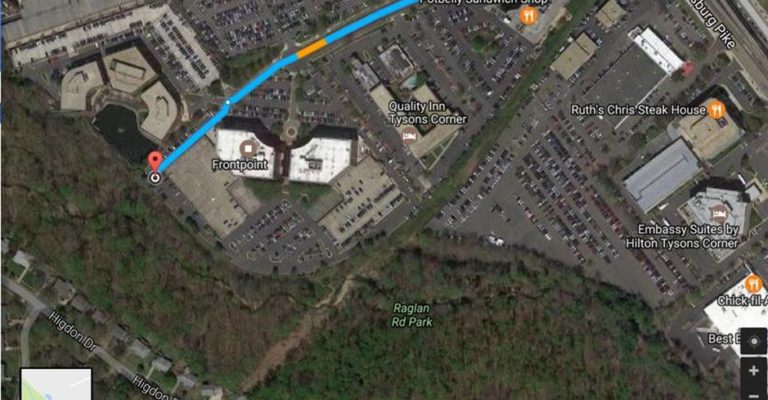 Directions: From Leesburg Pike, you'll want to turn onto Spring Hill Road. Within a few blocks, Spring Hill Road ends at a complex of business buildings. Continue to work your way behind the Oracle building, where there is parking all along the park. You may have to drive through company parking lots, covered or uncovered, which is fine!
Watershed: Middle Potomac

Parking Capacity:
Restrooms are NOT available.
This site is NOT suitable for children under seven.
This site is suitable for the elderly.
This site is NOT suitable for the disabled.
Notes & Special Issues
Please contact mtrossen@tysonspartnership.org if you have any questions.
We will be leading a cleanup at four other locations throughout Tysons. If this site is full check out our link: