Location
Chicago History Museum
1601 North Clark Street
Chicago, IL 60614
Join us at the Chicago History Museum as we celebrate Ragdale's history, and give you a preview of this summer's Ragdale Ring series.
About this event
Noon - Ragdale executive director, Michael Cleavenger Welcome
12:10 pm - Ragdale History and its Chicago impact presentation by artist and Ragdale life trustee, Roland Kulla
12:30 pm - Panel discussion moderated by Carol Summerfield, executive director of The History Center of Lake Forest-Lake Bluff and Sam Lewis from the Ragdale Foundation join in conversation with Sue Lawson, whose family has been a part of Lake Forest's community for more than 120 years. Lake Forest benefited economically and socially from the small, strong community of African American residents, who were a consistent part of the community beginning in the late 1800s—although their stories have been absent from most of the historical records and narratives presented in the city's history, including those at the History Center of Lake Forest Lake Bluff. This conversation will touch on why this project, funded by the National Endowment of the Humanities and the American Historical Association, is critical to American History and what the efforts to collect stories and engage the public entails.
1:30 pm - Comments by saxophonist and upcoming Ragdale fellow, Greg Ward, followed by a special performance by jazz trio featuring Greg Ward - alto saxophone, Dennis Carroll - bass, Greg Artry - drums.)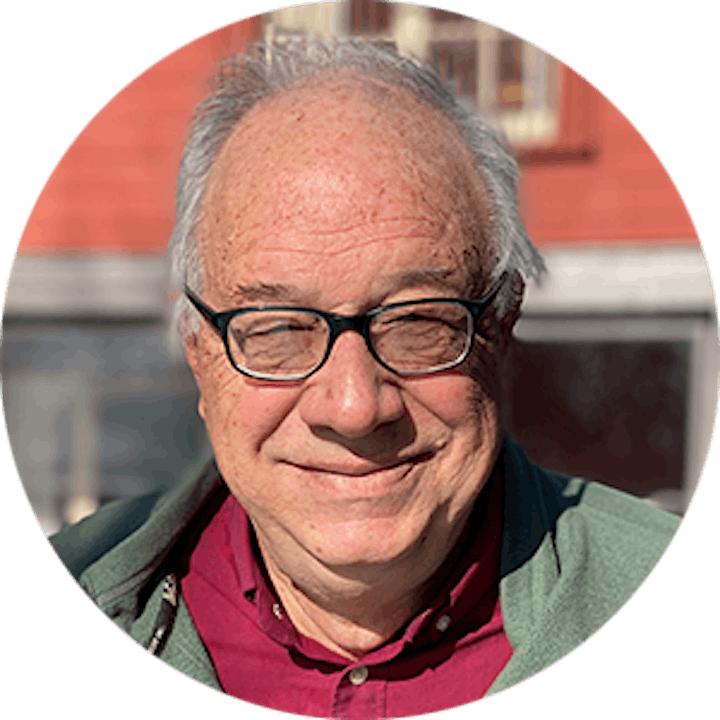 Roland Kulla came to Ragdale more than 20 years ago. He did his first of three residencies in 2000 and then joined the board for a 12 year term. His involvement took him through the building of the Chandler Studio, the Meadow Studio and the renovation of Ragdale House itself. His contribution to that project (selecting and hanging all the wallpaper) caused him to be named a life trustee. Circumstances brought him back in 2021 to help manage the construction of the two new studios and the current preparation of Hart House to receive artists.
His degrees in History and Social Work, plus several DIY renovations of historic properties make him well suited to reflect on Shaw's impact as well as that of his children and grandchildren through the years.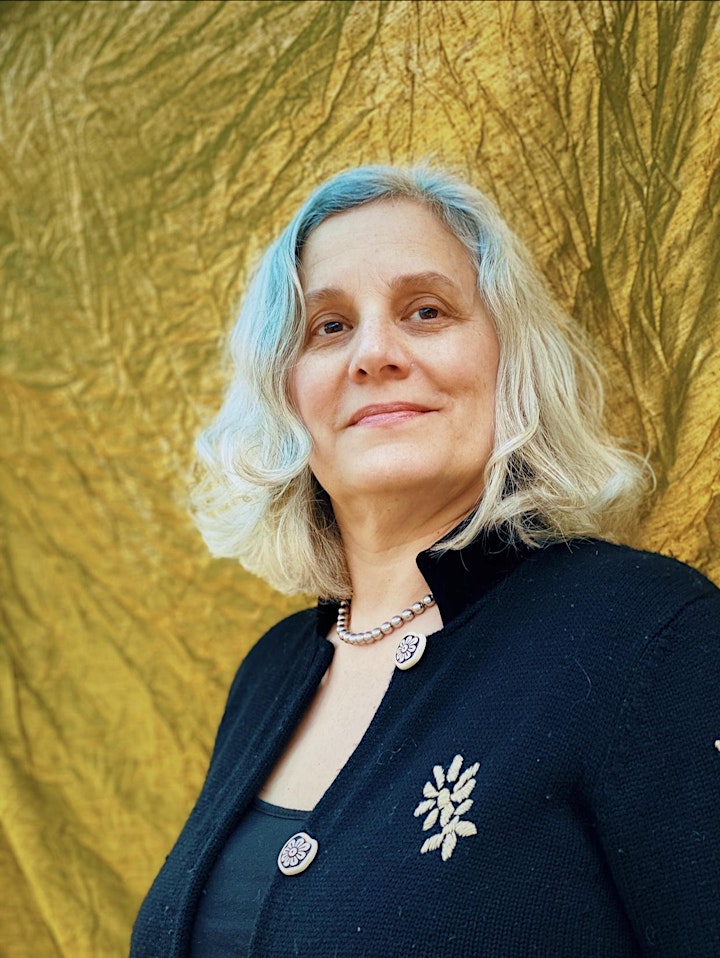 Carol Summerfield, executive director of the History Center, has overseen the development of several educational initiatives interpreting historical and humanities topics for the public and is noted for her work in museum strategy and public engagement. Her work includes the strategy, planning and content development for the History Center's exhibits and public lectures. Her work with the Chicago History Museum began when she was the managing editor on the Encyclopedia of Chicago. She holds a BA from Northwestern University.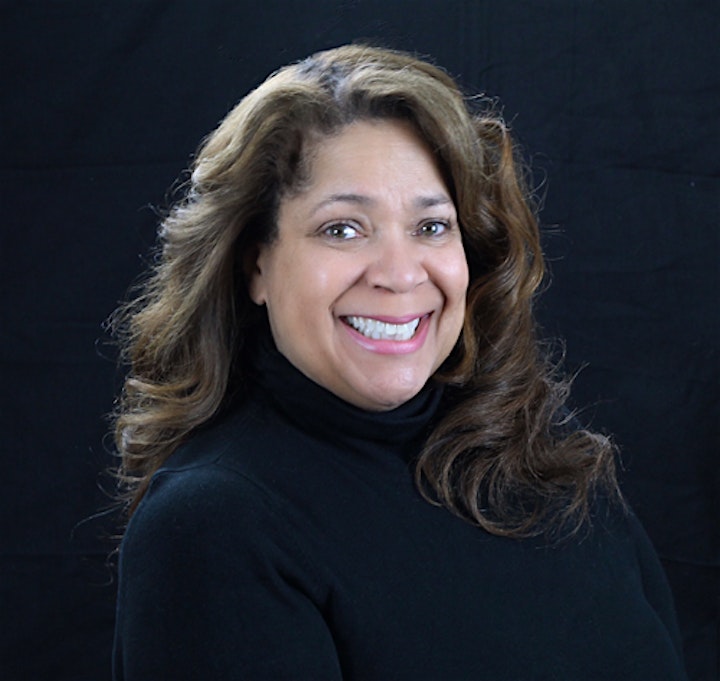 Sue Lawson is a seasoned editor with over 20 years experience cutting narrative, documentary, corporate, and commercial videos. Owner of ChicagoEdit, Inc (a Woman and Minority-owned business), Sue served as President of the Chicago Creative Pro Users Group and was on the original board of directors for the reformation of Women-in-Film/Chicago. Her iMDB credits include the documentary "Breaking Free from the Life of Sex Trafficking and Prostitution", "70 Acres in Chicago: Cabrini Green", and "Anthrax: Music of Mass Destruction", as well as many narratives. Currently, Sue is in post-production for "The Negotiator: Billy Caldwell", and pre-production for an untitled documentary on African-Americans in Lake Forest. In addition to editing and consulting on post-production, she also conducts application-specific training in editing and motion graphics for other industry professionals migrating to Adobe products. And, in her spare time, appears in front of the camera for the tech-centric BSVP On-Site, as well as occasionally serving as one of the hosts of IndieFilm Nation.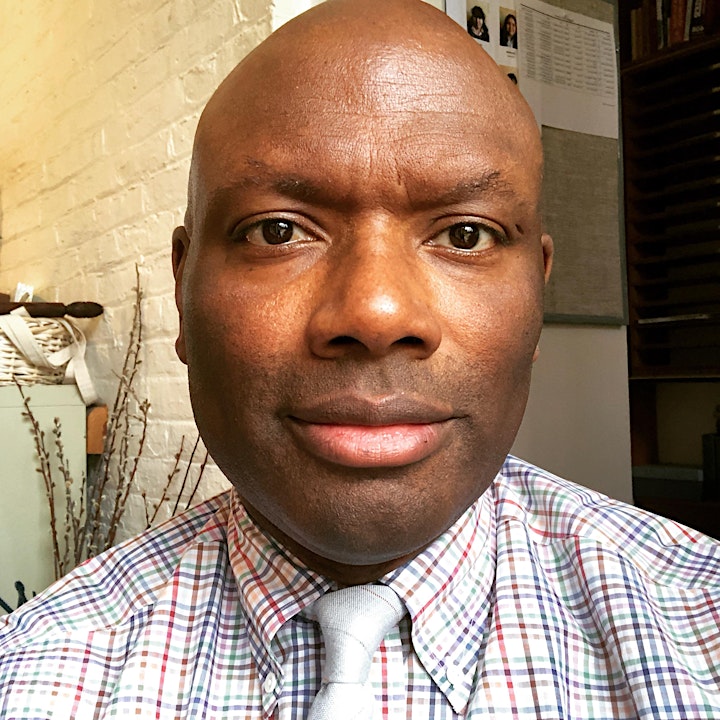 Sam Lewis is a puppeteer and curator who works in the NFP sector. He a co-founder of the Elastic Arts Foundation, where he co-curates and manages the Dark Matter Series and Residency program. Sam is also an alum of and the Director of Communications and Engagement at The Ragdale Foundation.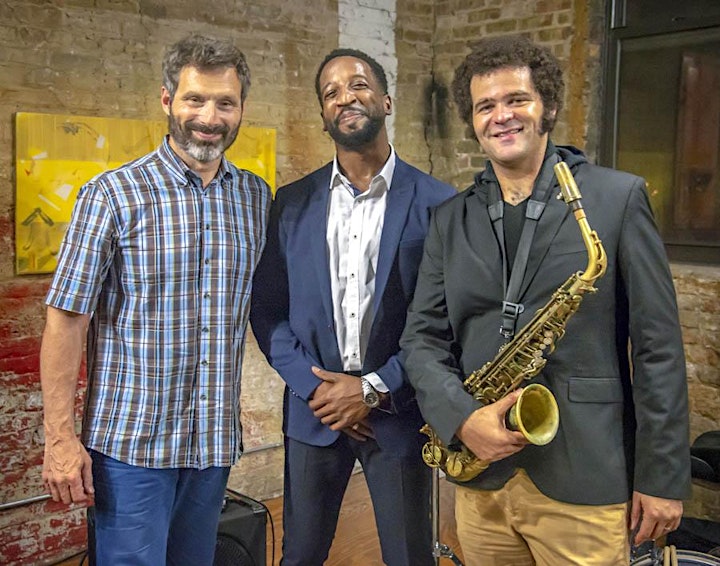 Carroll/Artry/Ward is a Chicago-based trio that features the creative voices of bassist Dennis Carroll, drummer Greg Artry, and saxophonist Greg Ward. This ensemble formed organically in 2016, while performing at the Tuesday Night Fellowship at Hungry Brain, a jam session hosted by Ward. From the first note that they played together, an instant-rapport began to develop and has enabled the trio to present exciting interpretations of classics from the American Songbook seamlessly interwoven into their own spontaneous compositions.
Dennis Carroll has been playing bass professionally for over 40 years. Originally from Poplar Grove, IL, where his father was band director and mentor, Mr. Carroll has shared the stage with artists such as Eddie Harris, Eric Reed, Ron Blake, Charles McPherson, Ira Sullivan, Bobby Broom, Jodie Christian, Von Freeman, Clark Terry, and Pharoah Sanders. Dennis currently teaches at Ravinia's "Reach, Teach, and Play" program and at DePaul University, where he currently teaches jazz bass.
Gregory Allen Artry Jr. was born in Pomona, California. His father, who was a professional session drummer, exposed Greg to the drum set at a very early age. At age 10, Greg and his family moved to Indianapolis, Indiana. It was here that the evidence of his talent began to unfold and Greg was accepted into the fledgling Performing Arts Magnet Program. This initiative allowed him to study a variety of instruments formally, including the cello and voice. After graduating from Broad Ripple High School with honors, Greg was accepted at the University of Louisville (KY) on scholarship. Upon finishing there, Greg returned to Indy and began his professional career working with some of the finest musicians in the world: Melvin Rhyne, Pharez Whitted, Bobby Broom, Slide Hampton, Bobby Watson, Charles McPhearson, Claudio Roditi, Donald Harrison Jr., Syl Johnson, Steve Turre, Victor Goines, Willie Pickens, Sonny Fortune, and many others in cities throughout the United States.
Greg Ward is a saxophonist and composer that was born in Peoria, IL. Currently based in Chicago, Ward has had the opportunity to perform and record with a varied group of artists like Prefuse 73, Lupe Fiasco, Tortoise, William Parker, Makaya McCraven, Linda Oh, and Mike Reed. As a bandleader, Ward has produced 4 recordings including Fitted Shards: South Side Story, Phonic Juggernaut, Touch My Beloved's Thought, and Rogue Parade. As a composer, he has also received commissions from the Jazz Gallery in NYC, the Chicago Jazz Institute, the City of Chicago's Made In Chicago: World Class Jazz Series, and the Peoria Ballet Company. He has also been awarded the New Music USA Van Lier Fellowship in 2012 and a DCASE IAP grant in 2017.
In July of 2018, Carroll/Artry/Ward released the first of three albums, Fellowship: Volume 1, with plans to release two more records in the near future.