About this Event
Raffling for Relief:
Barabbas & the Junkanoo Tribe
Bahamian Relief Fundraiser
Please join us at The Crab Shack October 22nd from 6pm - 9pm for a fundraiser benefiting our Bahamian friends Barabbas & the Junkanoo Tribe!
BBQ Dinners for $12 - only sold in advance on Eventbrite
Light appetizers will be served
Cash bar and drink specials
LIVE AUCTION ACTION provided by
The Hippie Auctioneer of Southeastern Trade & Auction Company
Don't miss our live auction with opportunities to bid on:
Condo Rentals
2 spots on The Crab Shack Float in Junkanoo costume - you keep the costume!
Vacation Home Rentals
Bahamian Junkanoo Art Work
AND MORE!
Raffles, raffles, and more raffles:
Win a MERCEDES - $25 per ticket or $100 for 5 tickets purchase online or in person
50/50 raffle
Basket of Cheer raffle
Win an 883 Custom Harley Davidson
Online Raffle Ticket Procedures
We are printing out the list of those who purchase Mercedes tickets on line, and we are creating actual tickets for each as if you bought them in person. You will have how ever many ticket stubs in the drawing that you purchase and we will have your ticket stub(s) for you if you come to the event. They will be in an an envelope with your name on front, sealed for you. These can be collected at the Gift Shack the day of the event.
We wanted the tickets to be uniform so there was no unfair advantage in the drawing.
Hurricane Dorian made landfall in the Bahamas on September 1, 2019 and stalled over the islands for several days, devastating the region. Our friends (and yours) Barabbas and the Junkanoo Tribe were among those that lost everything as a result of this unprecedented storm.
Barabbas and the Junkanoo Tribe have been bringing joy and fellowship to Savannah for upwards of 20 years via their performances at the Crab Shack and in the Savannah and Tybee St. Patrick's Day parade. When they are not performing, Barabbas and the Junkanoo Tribe work with at-risk youth and families in need in their community. Many of their members and children/families in the communities they serve have lost everything.
Your donation today will not only assist Barabbas and The Junkanoo Tribe, but will allow them to go back into their community and provide resources and much-needed supplies to the families that they serve across the region.
Click on "TICKETS" to make an online donation today.
If you would rather donate cash/checks in person, donations can be made at ANY SunTrust Bank under the account name: Barabbas and the Junkanoo Tribe Bahamian Relief Fund.
For more information, please email: office@thecrabshack.com or call (912) 786-7009
On behalf of Barabbas and the Junkanoo Tribe, we thank you for your consideration and support.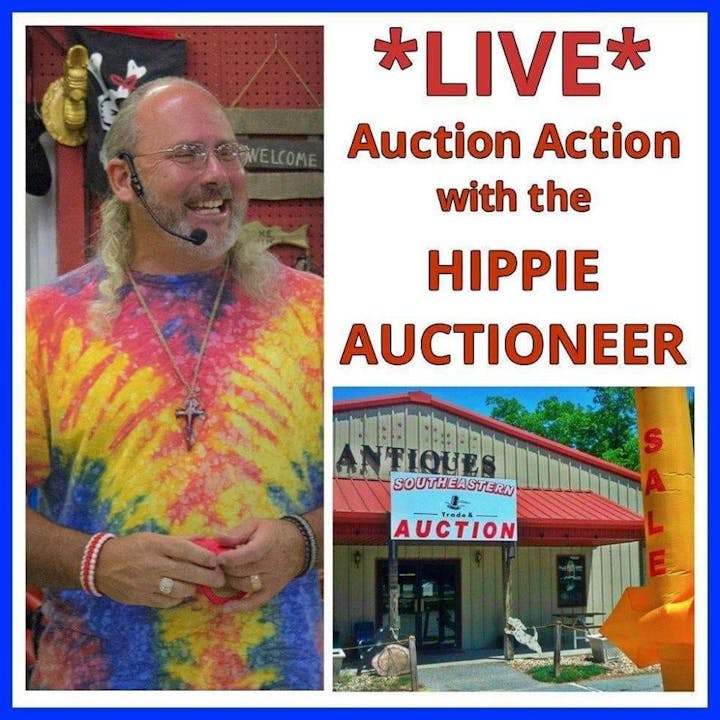 LIVE AUCTION ACTION provided by the Hippie Auctioneer of Southeastern Trade & Auction Company! Great items up for bid including:
Approx 1 hour flight for 1 person, over Tybee & surrounds in a fully restored, privately owned 1946 Piper cub airplane (plane photo sent by text)
3 nights stay - Tybee Cottage on Estill Hammock Creek inlet that sleeps 6
3 night stay - Tybee Cottage on tidal creek with dock, 2 bikes, & 2 kayaks, sleeps 2
3 night stay - Desoto Beach Hotel
Ride on The Crab Shack St. Patrick's Day Parade float for 2 with Junkanoo costumes you can keep
Dinner and Theater for 2 - Savannah Theater & Billy's Place
Set of 2 fusion art glass wall 8 X 10 wall plaques
and much more!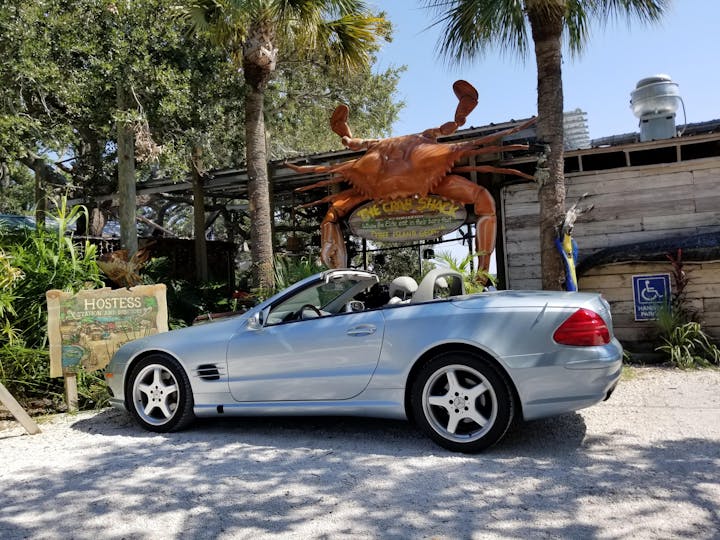 WIN A MERCEDES!
2003 SL 500 Hard Top Convertible
All proceeds raised go to Barabbas & the Junkanoo Tribe
Raffle tickets are $25 each, or 5 for $100
Low mileage, ready to drive
Live drawing October 22nd after the live auction at The Crab Shack
You do not need to be present to win!