Event Information
Location
Redwood City Courthouse Square
2200 Broadway
Redwood City, CA 94063
Enter the Health Fair on the Square raffle for a chance to win exciting prizes during the event!
About this event
Come join us for a fun-packed day with activities for all ages, local community resource booths, and so much more! Sequoia Healthcare District is celebrating its 75th year supporting our community's health! In recognition of this significant milestone, we are partnering with Sequoia Hospital/ Dignity Health and Redwood City Together, to offer "Health Fair on the Square" on Saturday, May 21st from 10am-4pm at Redwood City Courthouse Square.
Register here to enter our raffle for a chance to win exciting prizes like a BRAND NEW KIDS BIKE. Multiple winners will be announced at 12pm and 3pm. You must be present to win. See you there!
¡Únase a nosotros para un día lleno de diversión con actividades para todas las edades, puestos de recursos de la comunidad local y mucho más! ¡El Distrito de Salud de Sequoia está celebrando su 75 aniversario apoyando la salud de nuestra comunidad! En reconocimiento a este importante hito, nos estamos asociando con Sequoia Hospital / Dignity Health y Redwood City Together, para ofrecer "Feria de salud en la plaza" el sábado 21 de mayo de 10 a.m. a 4 p.m. en Redwood City Courthouse Square.
Regístrese aquí para participar en nuestro sorteo y tener la oportunidad de ganar premios como una BICICLETA NUEVA PARA NIÑOS. Se anunciarán múltiples ganadores a las 12 p.m. y a las 3 p.m. Debes estar presente para ganar. ¡Nos vemos allí!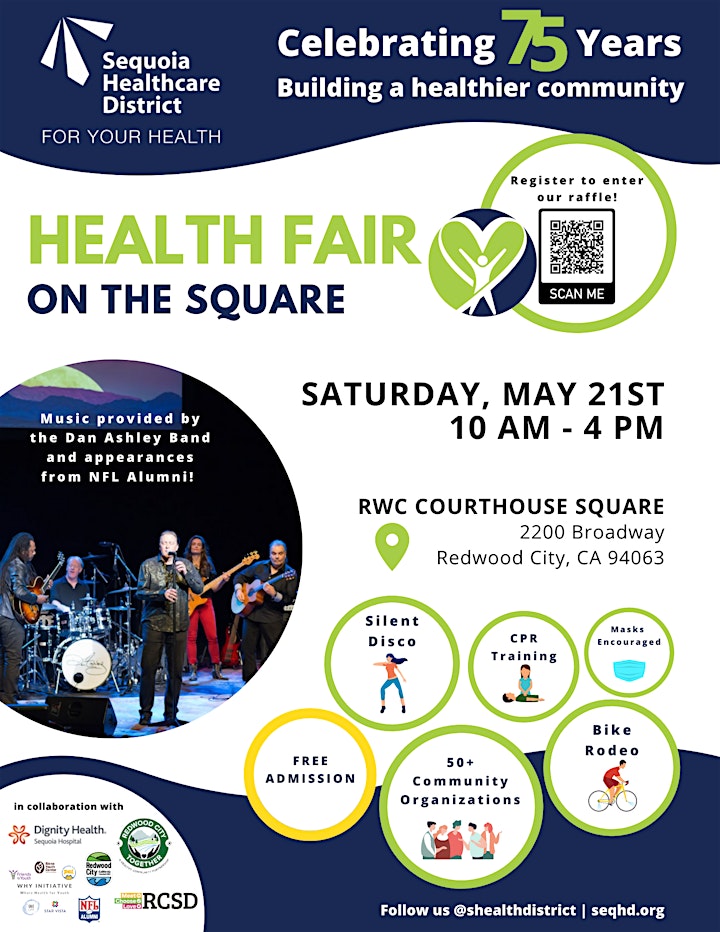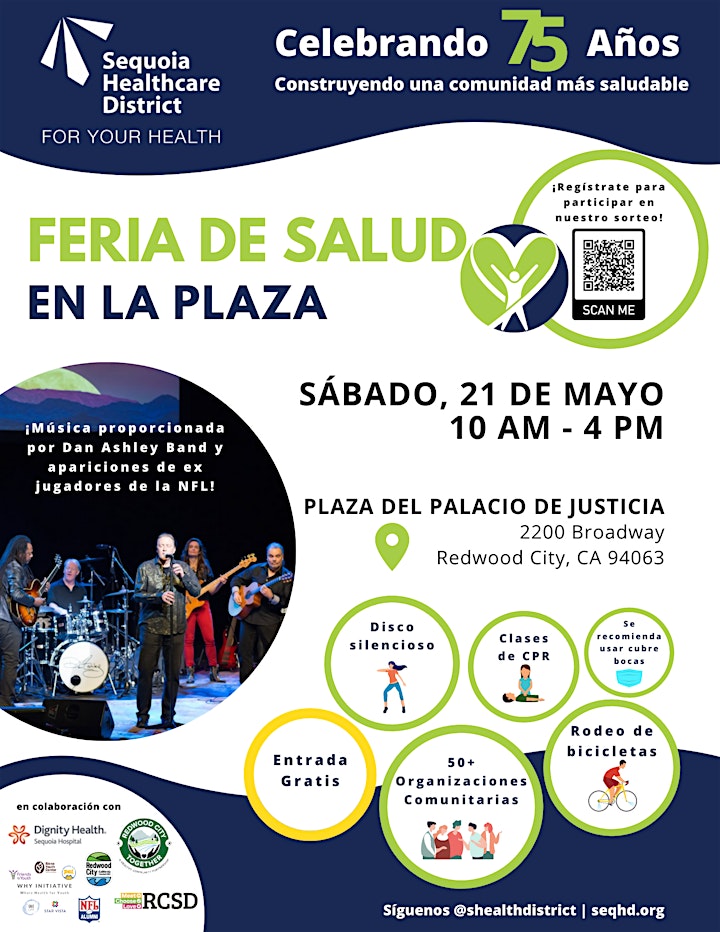 Date and time
Location
Redwood City Courthouse Square
2200 Broadway
Redwood City, CA 94063