Actions and Detail Panel
Raelyn Nelson Band // Jane Ellen Bryant // Nathan Edge
Sat, April 1, 2017, 8:30 PM – 11:00 PM CDT
Description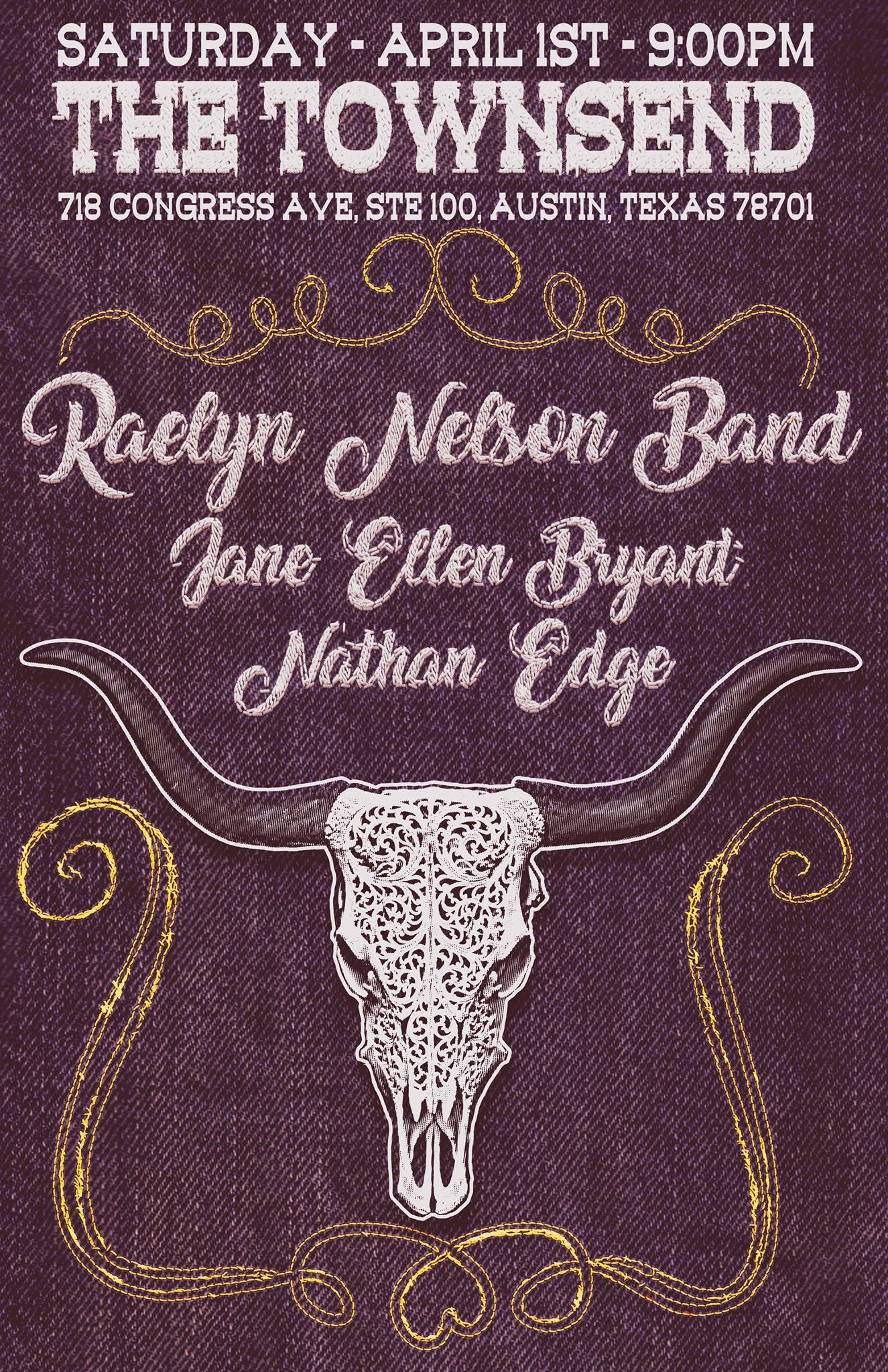 7pm - Burlesque Pre-Show
8:30pm - Doors
9:00pm - Nathan Edge
9:20pm - Jane Ellen Bryant
9:50pm - Raelyn Nelson Band
11:00pm - Burlesque After-Show

Intimate show // Limited Capacity
$10 Tickets
https://www.eventbrite.com/e/raelyn-nelson-band-jane-ellen-bryant-nathan-edge-tickets-31949947152

What do you do if you are an aspiring female country artist in Nashville, and also happen to be the granddaughter of musical icon, Willie Nelson? You hook up with an independent producer and veteran of the rock/punk scene, write some songs that are part Loretta Lynn, part Cheap Trick, and form the Raelyn Nelson Band. The Raelyn Nelson Band is currently out supporting their debut EP, available at raelynnelson.com and all digital distributors.

Winner of Austin Chronicle's #1 Best New Artist & #1 Best Female Vocals,Jane Ellen Bryant's music is saturated with the raw, authentic emotions that we all experience during this roller coaster ride as a twenty something.

Local Austinite, Nathan Edge sings heart-broken gritty country songs with old folk sounds reminiscent of his honky tonk heroes.