RAE Studios | Zumba with Libby Miga (MONDAYS 6:30pm)

Weekly Event - Every Monday: 6:30 PM to 7:30 PM (PST)
Event Details
ZUMBA Fitness
with Libby Miga
Monday's | 6:30pm - 7:30pm
Pre-pay online or over phone for your early bird discount: 415-678-5392
pre-pay: $12  |  drop in's: $15
Come enjoy the latin dance inspired fitness workout that feels more like a dance party!  Libby is full of energy and provides a party atmosphere as she helps guide you through your own Zumba expereince. 
CLICK HERE TO SEE LIBBY'S ZUMBA CLASS IN ACTIONS >> CLICK HERE!!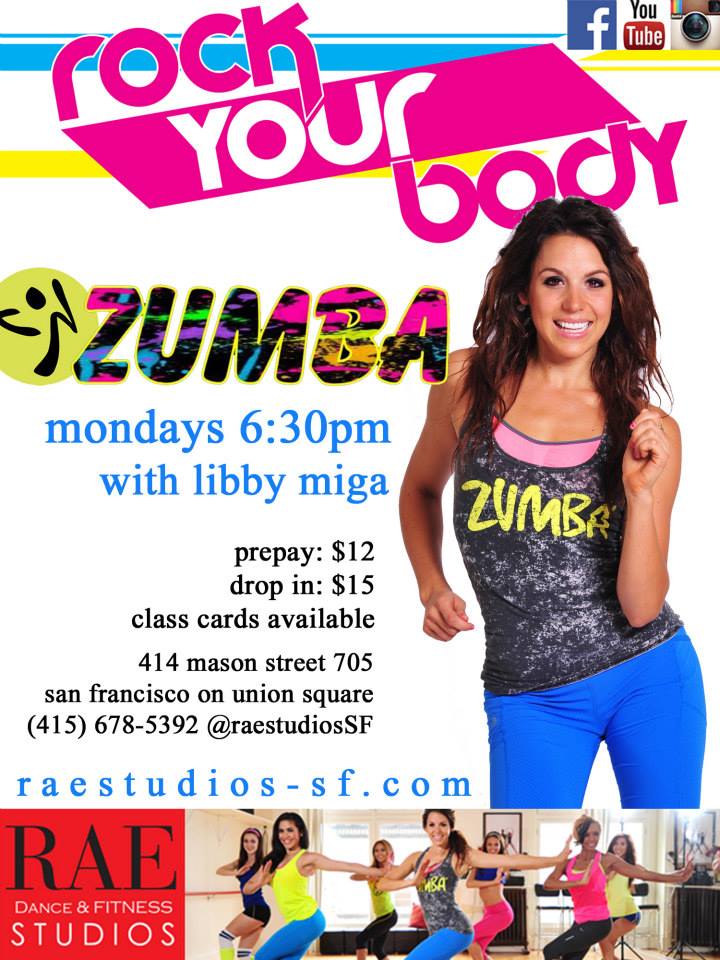 Check out our youtube page for Live Video's of our classes!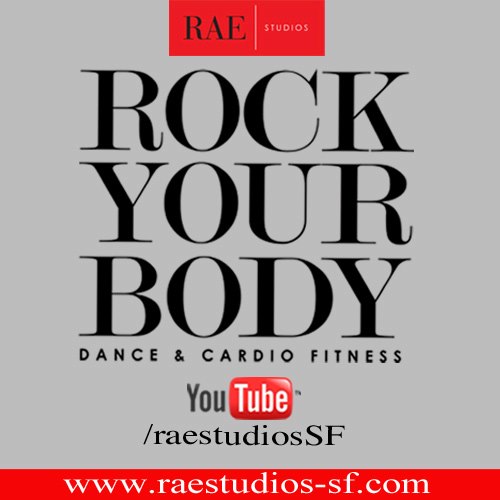 Check out our daily news:
@raestudiossf #raestudiosSF
raestudios-sf.com  | 415-678-5392
Where

RAE Studios
414 Mason Street Suite 705
San Francisco, 94102, USA


Weekly Event - Every Monday: 6:30 PM to 7:30 PM (PST)
Add to my calendar
RAE Studios | Zumba with Libby Miga (MONDAYS 6:30pm)