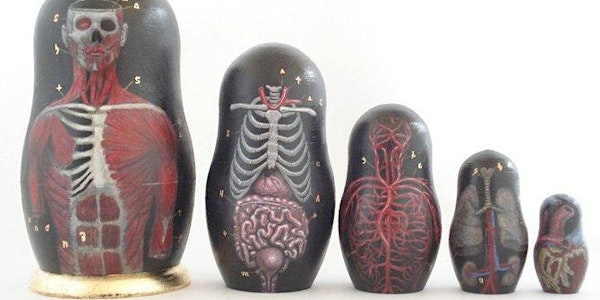 Radical Undoing: Decolonize Your Mind w/Sex, Science, the Occult&Philosophy
Description
NOTE: ALL TICKETS PURCHASED AFTER 11:00AM PST ON 1/22 WILL NOT GET AN ACCESS CODE TO THE LIVE RECORDING UNTIL A FEW MINUTES BEFORE THE COURSE STARTS. ALL TICKETS PURCHASED AFTER 11:45 (THEY ARE STILL AVAILABLE UNTIL 6PM TONIGHT) WILL NOT RECEIVE A LINK TO THE LIVE CONTENT BUT WILL STILL RECIEVE ACCESS TO THE RECORDING OF IT AND ANY APPLICABLE PLUS/GOLD BENEFITS.
Resistance is not enough.
In a seemingly hopeless culture, we need to decolonize our minds and undo our cultural mindfuck to create a new world.
In this course, we'll tear down our programming piece by piece by uncovering the oppressive elements in our sexualities, views of science, thoughts on spirituality, and ideas about what's possible...
...and then we'll reveal new and better pathways for each; transforming our inner lives; and creating new possibilities for ourselves and, by extension, the world we live in.
Join author, activist, lecturer, and porn performer, Conner Habib in this one-session-only, live, online workshop + Q&A on how to rework your inner life into a more sexual, radical, spiritual, and contemplative position, so you can see, act in, and create change in the world differently.
Together, we will:
Look at the links between sex and power, and how having a better attitude about sex, as well as how you have sex, can affect our culture
Uncover the hidden history of evolutionary biology and show how our current ideas of selfish genes, natural competition, and random genetic mutation are really just capitalist economics in disguise
Examine how radical art, including pornography, can dislodge old, harmful thoughts that are holding us back
Reexamine nature and challenge both the industrial exploitation of nature and shallow environmentalism
Show how indigenous studies and the philosophy of radical anthropology rightly defy current modes of resistance and demand more of us
Find the value of the occult and magick in the context of changing the world and banishing the old institutions of power
Find the radical core of postmodern philosophies and critical theory, and how to make it actionable, dynamic, and alive in your mind and the world
The course will be a fun, accessible, irreverent lecture, followed by a Q&A where we can all engage. And If you can't attend the day of, or if you want to watch the lecture again, you'll have exclusive ticket holder access to a recording of the course for 90 days.
On a personal note: this class is going to draw on everything I've learned in my 39 years of being, studying science, practicing the occult, being a sex worker, and more. With so many people depressed about the inauguration of a new President, so let's make ourselves ready for the world. Let's change ourselves, radically undo our inner oppressive and repressive aspects, decolonize our minds, and then bring all that back to bear on our culture.
Here we go.
TICKETS
There are three different tickets types.
Standard: You'll get access to the course, the Q&A, and the recording of the course for 90 days. 15.00
Plus: You'll get everything above and you'll also get: a reading list curated by Conner + a 30 minute Skype conversation with Conner after the course. 65.00
Gold: You'll get everything from the Stadard and Plus-level tickets - and you'll also get: an exclusive Decolonizing Your Mind worksheet set from Conner, with tips on how to carry the contents of this class even further in your life + 15 extra minutes on the Skype call + 90-day access to recordings of Conner's other courses - Pornworld, Occult Philosophies, Banishing the World, Good Sex, Better World, and his massive 4-session course, The Culture of the Current, which features 15 hours of content on politics, metaphysics, mass shootings, identity politics, and more (No one has had access to this course before except the handful of attendees. Wow!). 100.00
HOW DOES IT WORK?
A few days before the course starts, you'll receive a link to the live webinar and instructions on what to do when you get to the site. It's simple, and all you need is your computer, the internet, and a few clicks to get started!
PLUS and GOLD ticket holders will receive additional information on how to access their Skype sessions with me, Decolonizing Your Mind worksheets, and access to recordings of other courses!
For groups of three or more, please contact me for group registration rates!