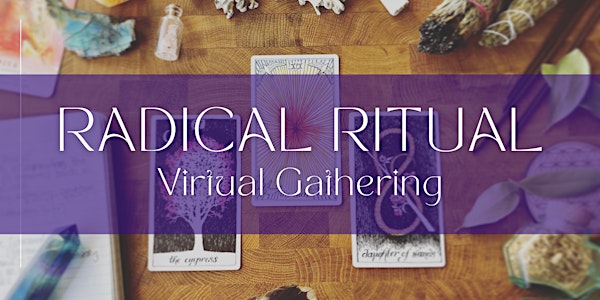 Radical Ritual Virtual Gathering
Refund policy
Contact the organizer to request a refund.
Eventbrite's fee is nonrefundable.
Radical Ritual fosters personal transformation via gathering to honor the moon cycle, tarot archetypes, the 4 elements & current astrology.
About this event
This is a monthly event where we gather to empower ourselves through potent practices that embody self care through self discovery. In order to truly harness our power, we come together to share, hold space and amplify the energy and intentions of the collective.
Each month, we will work with one of the four elements, astrology and tarot archetypes to support our innate gifts as we perform a ritual that will deepen our connection to the earth, our higher selves and our community.
This is a safe space for experimentation, vulnerability and laughter.
All marginalized folks who live at the intersections of being of color, queer and/or female in any sense are welcome here.
Please have something to contribute for the collective (virtual) altar as well as a notebook, a water bottle, and something cozy to sit on.
Isabel Gonzales: Witchy Healer and Radical Wellness Coach
I am a spiritual alchemist, healer and earth wanderer. I delight in noticing energetic shifts, communing with nature and providing a voice where there isn't one. So I created Radical Wellness with Isabel Emilie; An online space devoted to intersectional, liberational & decolonial approaches to self discovery through healing, coaching, and ritual. As such, I am committed to honing my offerings and showing up with integrity for women, people of color and the LGBTQ+ community.
My services include but are not limited to Reiki healing, Akashic record reading, private yoga training for the mind, body and soul, energy work, transformational coaching and guided ritual.
My mundane interests include: traveling, mixed media photography, roller skating and 90s hip hop.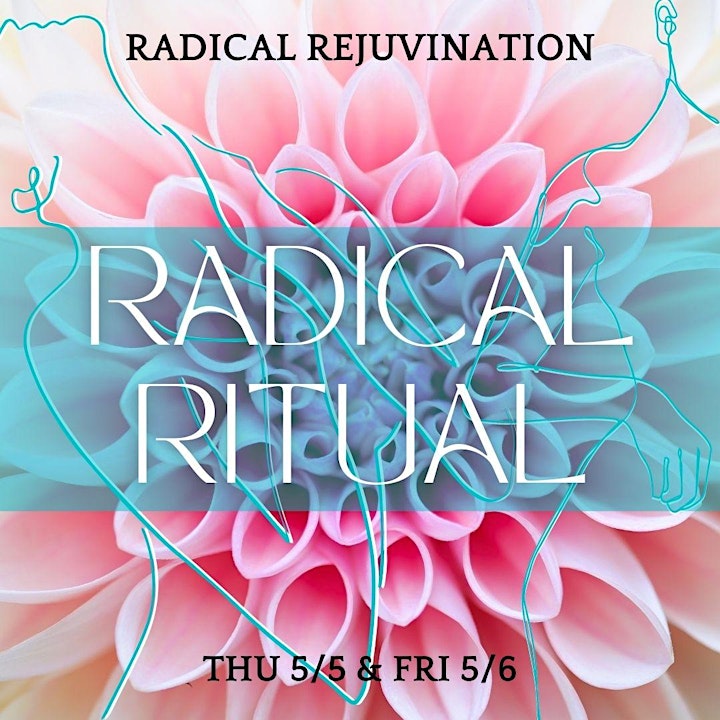 On 5/5 the Sun and Moon are gifting us the opportunity to luxuriate in all things that stimulate our senses. Join us for a delicious ritual grounded in intuitively connecting to the simplest of pleasures.
A waxing Crescent moon in Cancer during Taurus season is just what the doctor ordered after the intensity that Aries season brought us. Get ready to step into your divine femininity and elevate your self care practice with a ritual rooted in Rejuvenation.
Suggested Supplies to ensure you stimulate the 5 senses:
Scent: Sweetly flowers or incense
Touch: Massage oil or hand cream
Taste: Chocolates or Rose wine
Sight: Bouquet of flowers
Hear: I will take care of this :)
These items again are suggestions, so don't break the bank! But if you can, get something that will satisfy each category.