Description
Six Gorgeous Hours To Extraordinary Living!
Welcome to the Radical Reinvention VIP Day!
In just one day, I will help you to get clear on where you are now, where you want to be, exactly how to get there and create that extraordinary life for yourself that you deserve.
This is for you if:
You just don't feel as good as you want to feel

You want something to change… NOW!

You are ready to access information that very few people are talking about, brought to you in a way that make sense, inspires you, and makes it easy for you to implement in your everyday life

You want a clear, simple and specific action plan that you can just plug-and-play when you get home, knowing that you have your own UNIQUE recipe to radically reinvent your life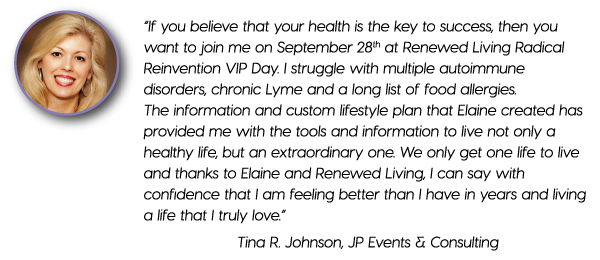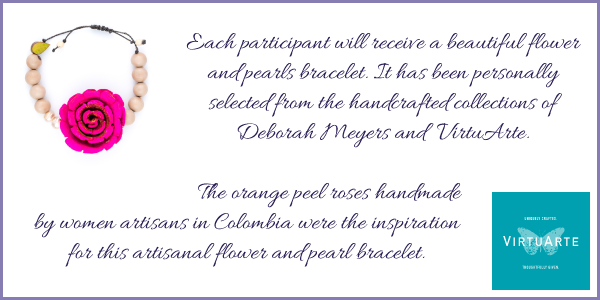 Whether you want to lose weight, have more energy, find relief from aches, pains, daily or chronic illness, or even to release the sources of stress that have been weighing you down and preventing you from feeling amazing in your own skin, the specific tools I'll share with you, the delicious recipes I'll gift you, and the food knowledge you'll be able to take away with you will help you to finally achieve.
** BONUS **
Reserve your spot today, and I will get your transformation going with a FREE 30-minute Clarification Call prior to the event, and a free 30-minute Reflection Call following the event, to help you get the most out of today.
Receive a complimentary ticket to Radical Rejuvenation Workshop on October 26.



Date and Time
Location
Refund Policy