Radical lives in Somers Town / St Pancras London - 'Journeys' Virtual Walk...
Description
Do you know whose these radical lives are?
Find out and learn surprising facts about figures instrumental in women's rights, housing and anti-colonialism - at possibly the world's first Virtual Walk!
Join us online for a LIVE interactive journey through the streets via online maps, with video, audio and conversation.
Led by a professional Camden Tour Guide Charles Wenz, the only walk with insiders with time to join a conversation.
This is Part 1 of the Journeys Project by the Somers Town History Space. More to follow!
Funded by Mayor's Culture Seeds.
Instructions
Please join the invitation ahead of time to check all works: test your video and audio before the call.
Step 1. To call - Click this link: https://join.skype.com/os4bLW8gGqgk
Please note you can 'Join as guest' on certain browsers only. (see below)
Or Sign in or create to download the Skype app.

Step 2. Join us!
At the start we will take a couple of minutes to say hello and make sure all can hear.
At the end we'd appreciate feedback. We'll send a survey.
Tip: check your sound works in preferences ahead of time!
Make sure you have a device connected online, video and audio capabiliites.

THIS IS AN IMAGE OF WHAT APPEARS ON CLICKING THE LINK: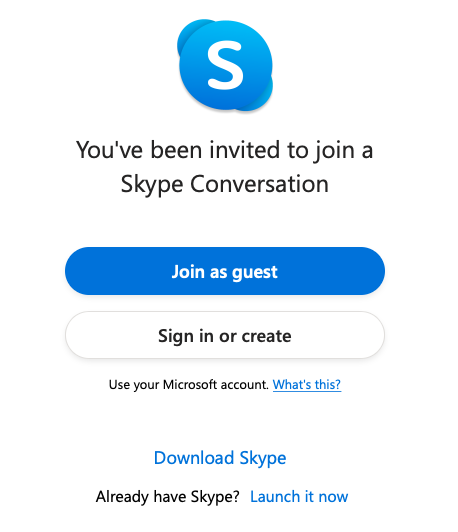 System requirements for Skype
If using Browser, needs to be

Microsoft Edge and the latest versions of Chrome.

OR DOWNLOAD THE APP:


Windows Desktop: Windows 7 + above; 512 MB RAM; 1 GHz


Mac OS X 10.10 or higher At least 1 GB
Iphone:/ IPad Skype on iPhone and iPad requires iOS 10 or higher
Android phone/ tablet: Over 4.0.4
Amazon Kindle and Fire and Xbox
Trouble shooting
Q: Cannot hear?
A: Check your device or computer sound is on - (see your sysetem preferences) or turn up the sound!

Q: too slow?
A: Turn off all other applications - just have Skype open.
Still a problem? check your internet connection.

Q: Cannot see?
A: Make sure your device has video.
Q: No-one can hear me when I speak?
A: make sure you are not on mute - this is a microphone icon at the bottom right of the screen. Click it to turn off mute.
Q: No-one can see me?
A: Probably the video is switched off- clcik the small 'film camers' icon at the bottom right of the screen. Click it to turn on. Here is an image of the 3 icons - take care - the red one will switch the call off!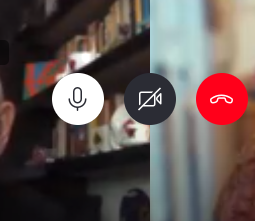 Q: I don't know where to write my comments.
A: Look at the bottom right of your screen there is a speech bubble - that will open the 'chat' on the right of your screen.
NOTE: The organisers cannot control your connection or reliabliity of your connection.
Donations welcome to help us preserve heritage in this area and support our organisation.