Radical Honesty Weekend Berlin | Marvin Schulz & Jura Glo
Description
Get Real, Take a Stand and Grow into your Potential. Transform your Life by Telling the Truth!
Join Marvin Schulz and Jura Glo for an honest, life-changing, and fun weekend of learning and practicing Radical Honesty in Berlin, Germany.
Our relationships, families, and workplaces are often built on lies, withholdings, and posturing. We edit, self-censor and perform. Over time, our personal sales pitch becomes who we think we are and we end up shamed, stressed, depressed, disconnected and trapped in our thoughts. In Radical Honesty, we know that there's a much more alive way to live, and we want to share it with you.
Investment:
Early Bird 340 Euros (until June 5th, 2020)
Regular Price: 380 Euros (thereafter)

Friday Introduction is OPEN to everyone and costs 25 EUR.
Your workshop package:
20-hour deep dive into the work of Radical Honesty

Support Call with the Trainers after the workshop

An honest and supportive environment to grow into your power

Two experienced facilitators

Access to the on-going online support groups
What We Do in the Weekend of Radical Honesty
During your Radical Honesty weekend workshop, you get to experience how to be without filters and tell the truth about your current experience. By doing so, you will gain a new sense of aliveness, intimacy and connection to the people around you.

When we come together and tell each other what is true for us, we find our own center, quiet down the mind-chatter and learn to support ourselves in a healthy way. We make new friendships and start new relationships based on moment to moment truth.

Radical Honesty is a way to reclaim your full potential and undo wounds from the past. It's no magic bullet and a willingness for sincere work and going through discomfort is a prerequisite. If that's given, you get a real chance to grow in power that goes beyond self-improvement.

What you can expect from this workshop:
・The ability to create nourishing relationships based on honesty

・The skills needed to heal past wounds and let go of anger, hurt, and shame

・A new and refreshing way to relate to the world around you

・To tap into your potential and reclaim disowned character traits

・The courage to be yourself out loud and ask for what you want

・A quick and simple way to ground yourself in the present moment

・How to reconnect to people you feel alienated from

・A way to express whatever arises in the moment and stay true
Honest Environment to Experiment and Experience Yourself As You Are.
There are so few places where we give ourselves permission to be fully who we are. In the Radical Honesty weekend workshop you not only can experience and experiment with being all versions of yourself but also look at how you stop yourself from being honest. In such a way you become more real, less judgemental and more loving towards others who courageously choose to be as they are.

This workshop is for you if you:
・Want to learn how to free yourself from obsessive thinking and judging
・You think you're pretty honest but others can't handle your truth
・Want to learn how to solve conflicts creatively
・Are willing to meet yourself head-on
・Would like to expand your awareness and feel all your feelings
・Are tired of repeating the same loops in your life

How Do We Work?
We support you in your complete expression and experience that is contained, connected to others and grounded in reality. We guide you through exercises and explain models that help you grasp the idea of how telling the truth simply works better than the alternative.
During the weekend we get to do:
・Unusually honest introductions and personal sharings that create connection and gives a sense of freedom

・Group games and paired exercises that change your perception and tune your senses for reality

・Hot-Seat work to look at the aspects of your experience that stops you from living your full potential

・Directed conversations in the group for complete self-expression and whole-body forgiveness

・Basic theory and models of Radical Honesty to help you understand what we're after.
Is that how you would like to spend your weekend? Come when you are ready. Once you dip yourself in the real world, there is no way back, only forward. And we are here to hold you as you move through life by telling the truth.
REGISTER online or via www.juraglo.com/contact.


WHO ARE WE?
Marvin Schulz, Radical Honesty Trainer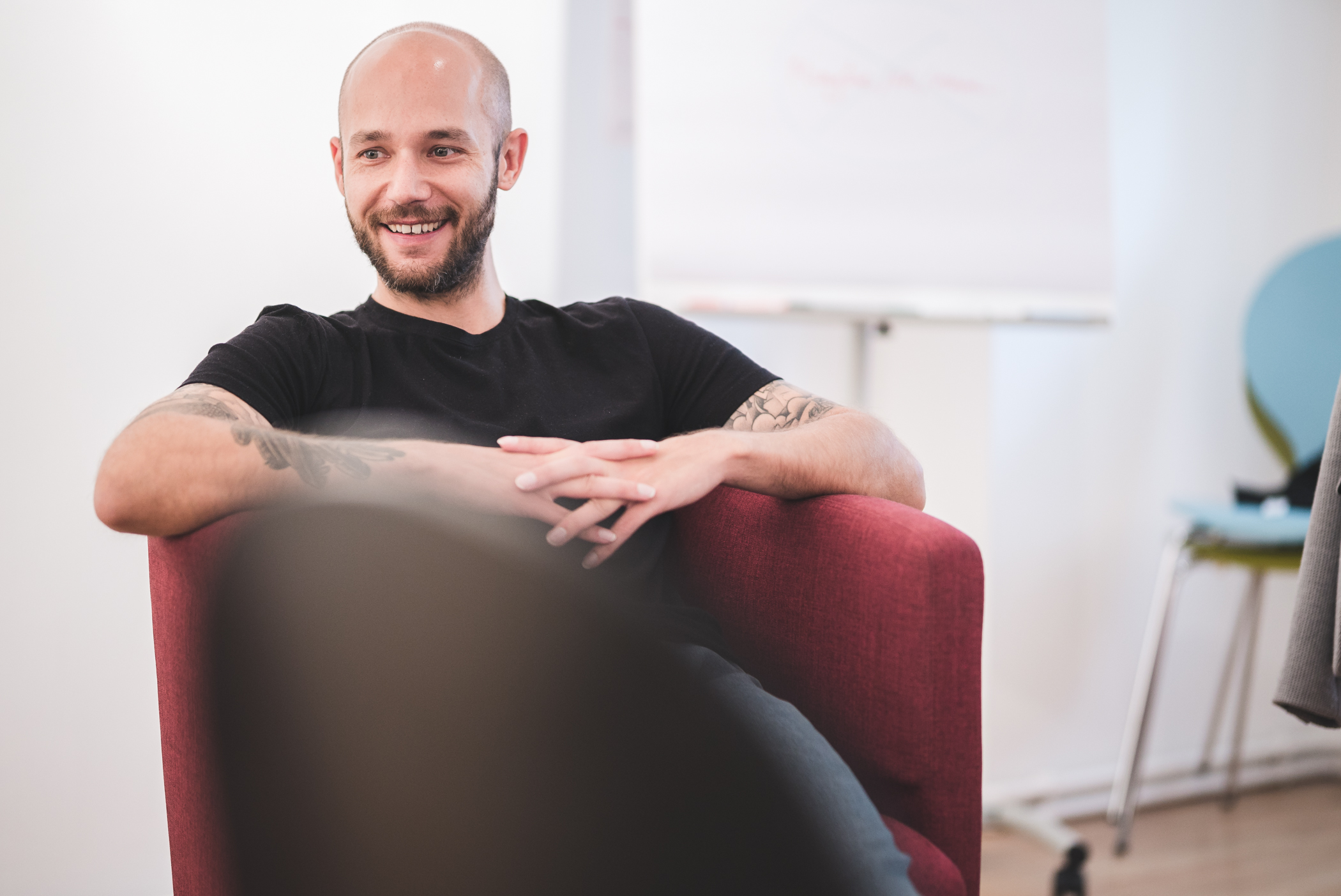 Marvin Schulz, M.Sc., is one of the most experienced Radical Honesty Trainers and organizes workshops in Europe, Africa, and the Americas. As a former auditor for investment banks in New York and Executive Assistant for a multi-billion dollar company on Broadway, Marvin experienced the detrimental effects of lying and withholding first hand: at age 26, he was depressed and burned out.

"I had a promising career in front of me. However, I felt horrible and empty. None of the money I made could compensate for my inner yearning for love, connection and a happy life. After deciding not to kill myself, I opted for a Radical Honesty Workshop. After that, I still killed myself, but in a very different way: I killed my self-image and completed my past."

He left the corporate rat wheel and embarked on his journey towards a more authentic, joyous, and connected life. He moved back to Germany and healed his own wounds by having honest conversations with important people. He cleaned up his past using Radical Honesty. Dr. Blanton invited Marvin to live at his place in Virginia for one season and certified him as a Radical Honesty trainer three years later.

Here is a beautiful video from one of Marvin's workshops:
https://www.facebook.com/watch/?v=304540637028035

Marvin has the ability to bring humor into seemingly serious processes while staying compassionate and curious. He is comfortable going into discomfort and can guide participants in re-experiencing hurt and pain while holding them in the here and now. His style is inquisitive, simple, and direct – often with a wink and never without compassion. Marvin has lived in China, Mexico, South Africa and the United States and studied cross-cultural communication. He currently resides in Prague, Czech Republic, where he produces music, drinks coffee and enjoys what he often calls the most beautiful city in the world. If you want to learn more, visit his website:

www.marvinschulz.com | Marvin Schulz, Certified Radical Honesty Trainer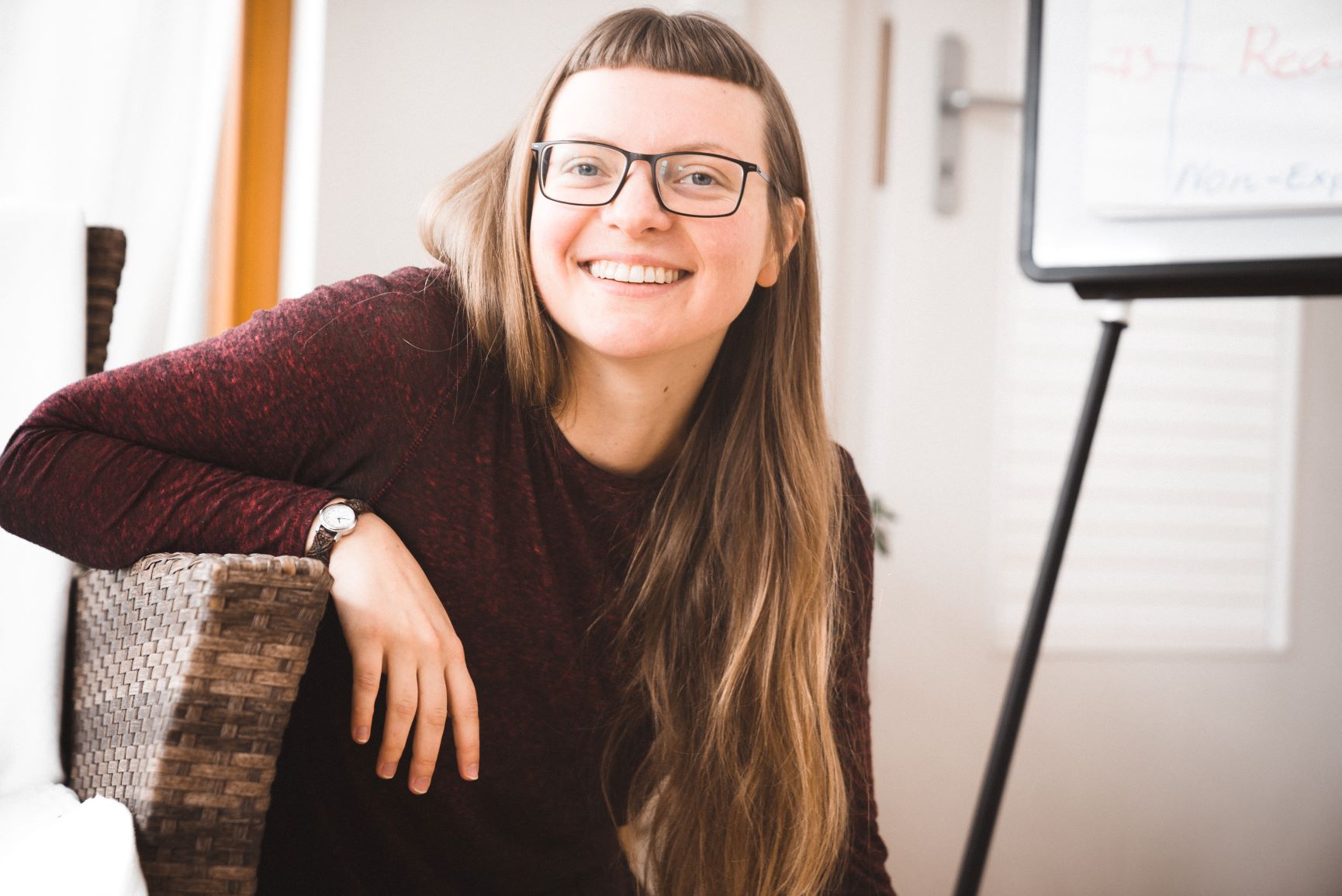 Jura is a trauma-informed workshop leader and personal coach in honesty, intimacy and sexuality. She is the founder of the largest Radical Honesty community in Europe. She leads Radical Honesty in Berlin practice groups since 2014, and is a Radical Honesty trainer candidate since 2017.

She worked and learned directly from the master trainer Taber Shadburne, whose work is often called Compassionate Radical Honesty, Dr. Susan Campbell, relationship therapist, Dr. Brad Blanton, the founder of Radical Honesty, and other recently certified trainers. She's studying developmental and attachment trauma and her work is sharp in precision and gentle in nature.

Jura is coming from the therapeutic bodywork, mindfulness, and conscious touch background, thus, her workshops often end up in consensual cuddle puddles and/or massage circles.

She founded a visionary organization TransformWork that aims to create spaces of transformative nature for people in order to establish and export a new culture for living & relating.

People have everything today, but Connection... Join our Community of Conscious Creators ♥

www.JuraGlo.com | TransformWork - Workshops & Retreats | Radical Honesty Berlin | Honest Dating Coach