A Radical Honesty workshop for advanced practitioners.
About this Event
We will spend a weekend in a beautiful and peaceful setting with a small group of truthtellers and practice being together, getting over anger, laughing, playing and growing into our potential to be who we are and do what we love.
Our goal for this workshop is for you to experience yourself without inhibition. Here you can learn how to speak about your true thoughts and feelings, how to handle uncomfortable conversations and deal with conflict and attraction. We will focus on preparing you for completion talks with important people in your real life, so you can regain your power to design your future.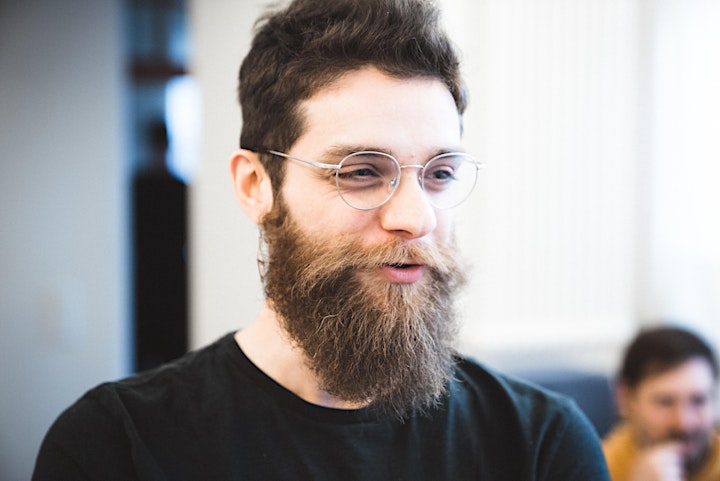 This workshop is intended for participants who have already previously attended at least one weekend or longer Radical Honesty workshop. The intention is that, with everyone present already familiar with the practices, process and language of RH, we hope to dive even deeper with our work right from the get go.
We will go deeper into
How to practice Radical Honesty with someone who doesn't know your language
How to have Completion Conversations with someone who is not available
How to have better sex & passionate relationship
How to stay present and keep staying present
How to boost your creativity & do what you love
How to get over hangups and move on in life quickly
What to do when strategies don't work and neither does Radical Honesty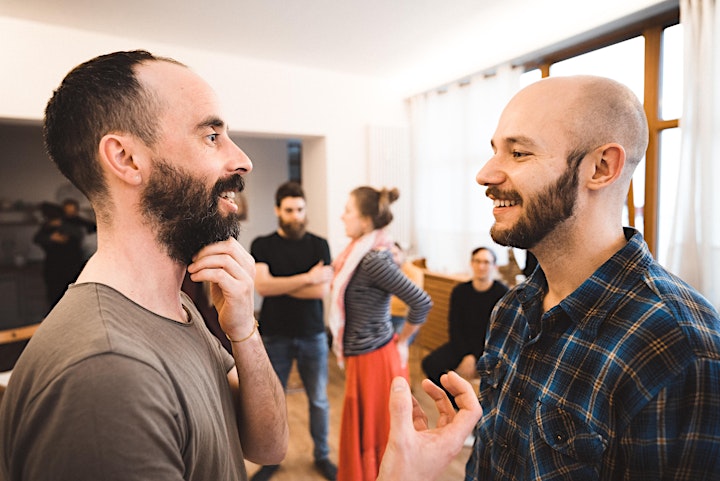 This workshop is for you if
you want to experience more freedom in your life
you want to let go of shame, fear and attachment to approval
you want to grow up and take responsibility for your life
you desire to relax your body and mind
you want to quit playing small and express yourself boldly
you yearn deeper love, connection & intimacy
The workshop won't serve you much if you
want to tell the truth strategically
insist on being right and place importance on winning arguments
don't want to hear participants expressing themselves loudly at times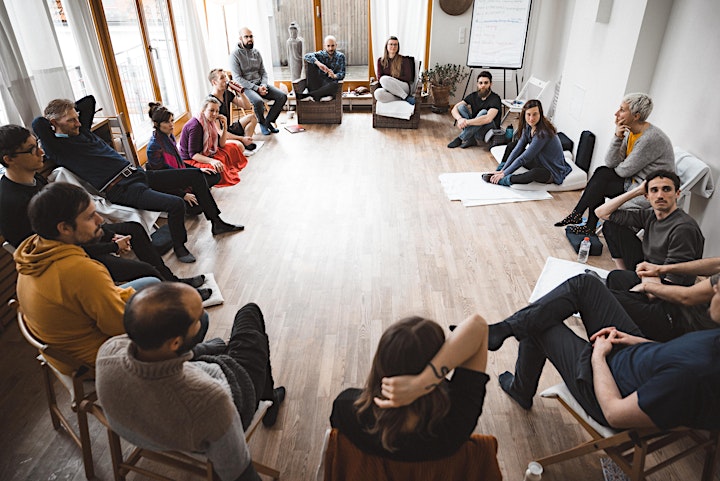 To help you do this we have assembled a team of 2 experienced leaders. This experienced duo of trainers lead by example and share their personal experiences of how to make life work for you, rather than be a victim of circumstances. The curriculum consists of group and paired exercises, process work and Gestalt hot-seat. We will work with the topics of intimacy, sexuality, money, power, failure, shame & guilt, and what's on the other side of each experience. You will leave this workshop inspired, connected, and ready to create what you truly desire.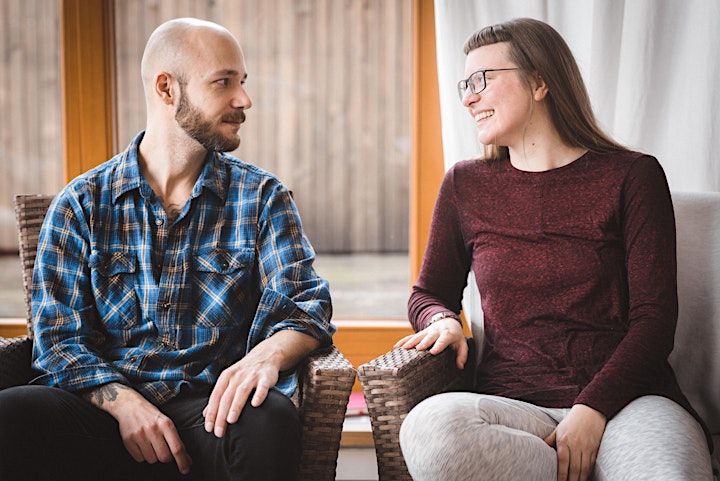 Investment:
Early Bird price is 340 EUR until March 5th.
The price for the workshop is 380 Euros thereafter.
How to sign up?
For this workshop, Jura handles the bookings via Eventbrite and email. Simply buy your ticket on Eventbrite or skip the fees and pay directly via www.JuraGlo.com/contact/ page and send a message about your registration. The whole amount is required to reserve your place at the workshop. If you struggle financially, let us know and we can work out a solution that works for both sides.
New to Radical Honesty?
Attend a weekend workshop first to join the advance workshop. Find the list of workshops here: https://www.radicalhonesty.com/weekend-workshops
ABOUT THE TRAINERS
Marvin Schulz, Radical Honesty Trainer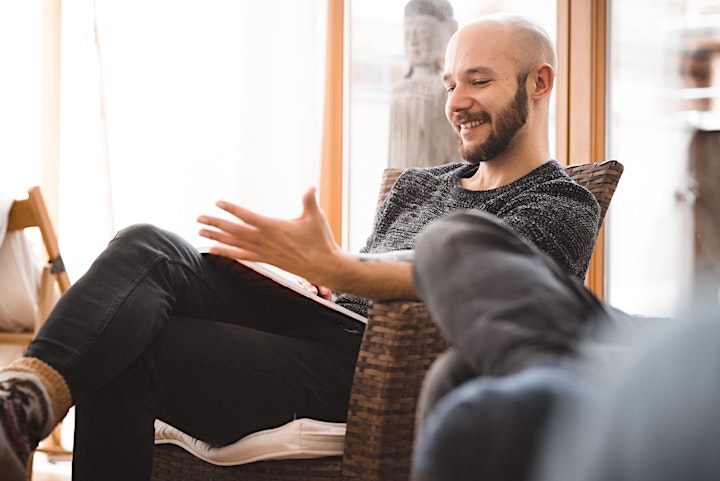 Marvin Schulz, M.Sc., is one of the most experienced Radical Honesty Trainers and organizes workshops in Europe, Africa, and the Americas. As a former auditor for investment banks in New York and Executive Assistant for a multi-billion dollar company on Broadway, Marvin experienced the detrimental effects of lying and withholding first hand: at age 26, he was depressed and burned out.
"I had a promising career in front of me. However, I felt horrible and empty. None of the money I made could compensate for my inner yearning for love, connection and a happy life. After deciding not to kill myself, I opted for a Radical Honesty Workshop. After that, I still killed myself, but in a very different way: I killed my self-image and completed my past."
He left the corporate rat wheel and embarked on his journey towards a more authentic, joyous, and connected life. He moved back to Germany and healed his own wounds by having honest conversations with important people. He cleaned up his past using Radical Honesty. Dr. Blanton invited Marvin to live at his place in Virginia for one season and certified him as a Radical Honesty trainer three years later.
Here is a beautiful video from one of Marvin's workshops:
https://www.facebook.com/watch/?v=304540637028035
Marvin has the ability to bring humor into seemingly serious processes while staying compassionate and curious. He is comfortable going into discomfort and can guide participants in re-experiencing hurt and pain while holding them in the here and now. His style is inquisitive, simple, and direct – often with a wink and never without compassion. Marvin has lived in China, Mexico, South Africa and the United States and studied cross-cultural communication. He currently resides in Prague, Czech Republic, where he produces music, drinks coffee and enjoys what he often calls the most beautiful city in the world. If you want to learn more, visit his website:
www.marvinschulz.com | Marvin Schulz, Certified Radical Honesty Trainer
Jura Glo, Radical Honesty Trainer Berlin/Lithuania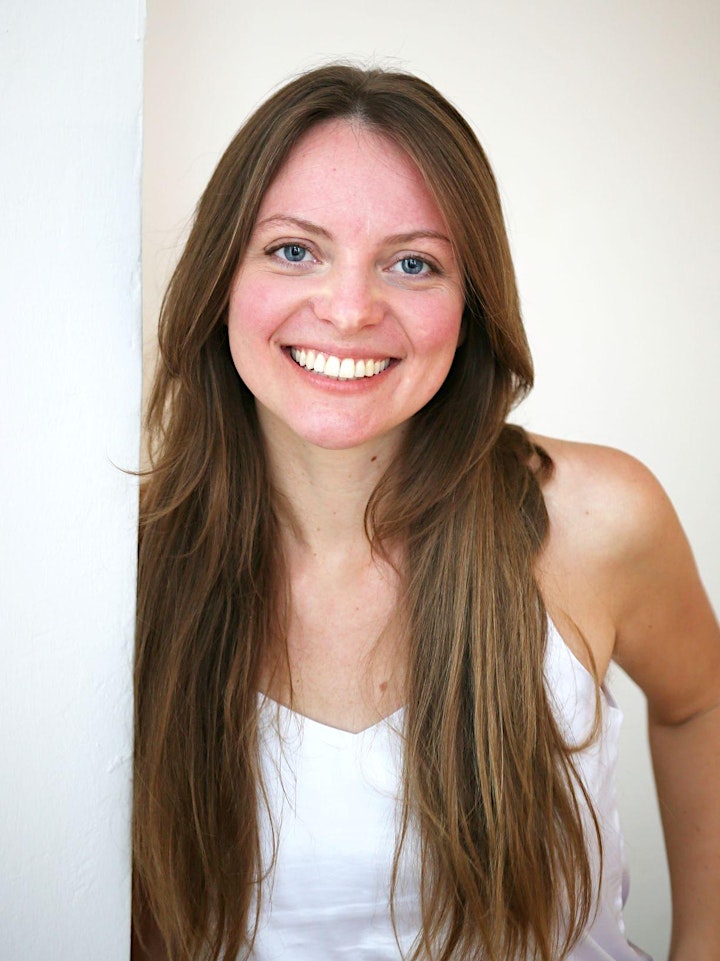 Jūra Glo is a trauma-informed workshop leader and personal coach in honesty, intimacy and sexuality. She has led Radical Honesty practice groups since 2014, and found the largest Radical Honesty community in Europe. Currently, she studies developmental and attachment trauma (NARM), thus, her work is sharp in precision and gentle in nature.
Jūra is trained in somatic psychotherapy, individual & couples coaching, Tantra yoga, conscious sensuality, and therapeutic bodywork. Her wide range of professional backgrounds provides a safe and playful environment to experience diverse expressions and ways of being together.
Revolutionary at heart, she founded a visionary organization TransformWork that aims to create spaces of transformative nature for people to establish and export a new culture for living & relating.
www.JuraGlo.com | TransformWork | Radical Honesty Berlin | Honest Dating