Description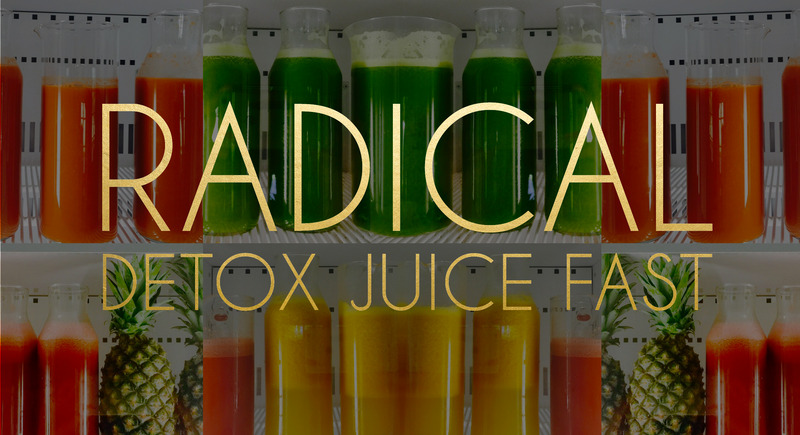 **$50 Voucher Sale Till Friday May12th 5pm**
Buy one of only 10 available $50 Vouchers that are only available here till this Friday the 12th of May and 5pm and you will be entitled to $300 off your enrolment for either the daily attendance or the VIP option!
Here's what you need to do:
1. Buy your $50 voucher here now!
2. Call 0424080474 to redeem it or we will call you within 12 hours.
3. Choose your atendance option Daily or VIP and settle the balance, minus your $300 that you save from buying this $50 voucher.
4. PLUS!!! If you pay in full by Friday 12th May at 5pm, you will go into the draw to win a daily attendance place for a friend! (there will be a small number of names in the hat, so a big chance you will win!)
(Draw will be made live at our Mother's day event this Saturday you can join us here if you want a taster of what the Radical Detox Retreat will be like: www.lornajaneevents.com )
Read on for all the information about the Radical Detox Retreat. Hope to see you there! Michelle.x
---


CLEANSE YOUR BODY, MIND AND SPIRIT!!
WELCOME to the Radical Detox Retreat!
---
Are you ready to Detox your life? ALL areas of your life?
---
This Radical Detox Retreat is a highly transformational experience, while still relaxing.

During this 4-day, 3 night training held in Tallebudgera, Gold Coast, you will experience transformation in 6 key areas:
>>> A clear Mind, Body and Soul free of toxins
>>> Get your health back on track by forming healthful habits
>>> Rest and repair your gut with liquid nourishment
>>> Promote excess weight loss and balance
>>> Increase your energy levels dramatically
>>> Heal deeply your cells and reduce physical issues
Together, we are not only going to cleanse your body, but we are ALSO going to work through clearing out the junk that we collect over the years in our mind AND also we will be cleansing our soul and connecting you back to pure source energy where you will start to EXPERIENCE FLOW in all areas of your life.
So if you are feeling stuck, overwhelmed, sluggish or like you just need a flush out and an inspirational kick up the butt, then you have come to the right place!
After every Juice Detox I always hear similar feedback:
"I feel amazing! So much clearer in my thinking. So much clearer in my body!"
The general consensus is that life seems to flow so easily.
I would love for more people to have this experience, and I am so glad that you can choose to be one of them.
Thank yourself by giving your body, mind and spirit this gift of joining me on the Radical Detox Retreat!
---
What Specifically Is Included In Your Package?
---
~ Transformational Lifestyle Training and activities to motivate and inspire.
~ Daily Yoga and Meditation to get you in the zone and back in touch with you!
~ Milada Sanctuary Organic Juice bar with Sol Cleans Juices for all meals
~ Massage and energy work available for booking
~ Fast breaking dinner celebrations
~ Fire night
~ Tennis and Pool facilities
~ Walking tracks
~ Plus I have a few surprises up my sleeve...
---
There will be guest presenters and energy workers who also will guide you through this process so that when you come out the other side you will be shining like a diamond on the inside and out!
---
WHEN: Saturday 17th – Tuesday 20th June, 2017
WHERE: Milada Sanctuary ~ 303 Trees Rd, Tallebudgera, Gold Coast, QLD 4228.
TIME: 9am ~ 9pm each day
---
What You Could Gain From This Retreat
---
Here is what you could experience from attending this full immersion Detox Retreat.
1) Your Vital Digestive Organs Get a Mini Vacation!
Stomach – As we grow older and when our bodies are in a state of stress, the release of stomach acids necessary for digestion are suppressed. Juices are much gentler on stomachs as they require less action to be absorbed by the body. Plus, when you gently chew the juices, oral enzymes in your mouth can further ease digestion.
Gut – Your hardworking gut gets the chance to heal when you consume phytonutrient-dense rainbow plant-based juice diet. When toxin-free and nutrient-dense food are assimilated quickly through the intestine, less energy is consumed by the gut, promoting regeneration and repair.
Liver – This master detox organ for detoxification hardly gets a break! An organic juice cleanse rests the liver's overload. Everything we ingest gets passed into the liver before they are allowed to enter the rest of the body. Therefore when there are too many toxins for our liver to handle, some are able to escape to our body's general circulation and wreak havoc in distant cells.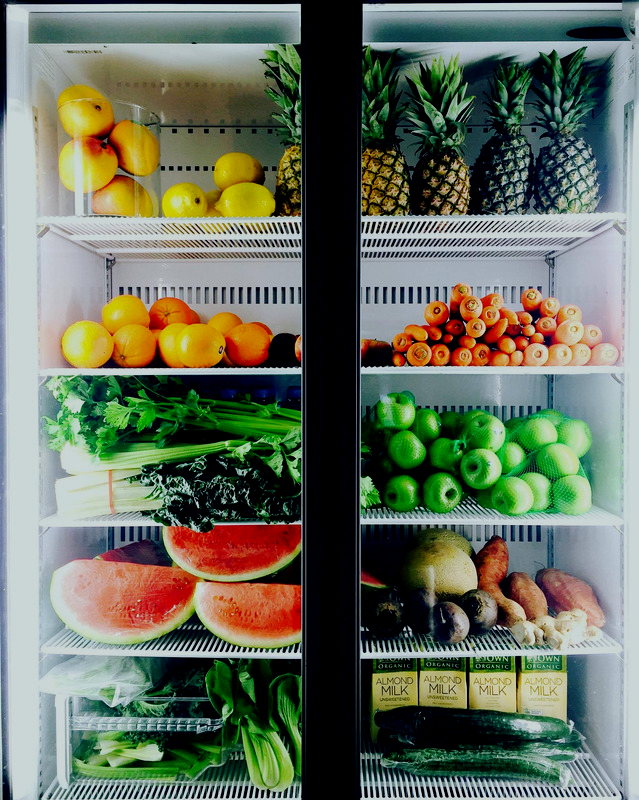 2) Flood Your Body with Super Nutrition

Juices are naturally raw foods, therefore, they retain nutrients including some B vitamins and especially (digestive and anti-inflammatory) enzymes normally destroyed by cooking. More importantly, you get the all-important phytonutrients that are powerhouses for the clean-up and healing process of your body.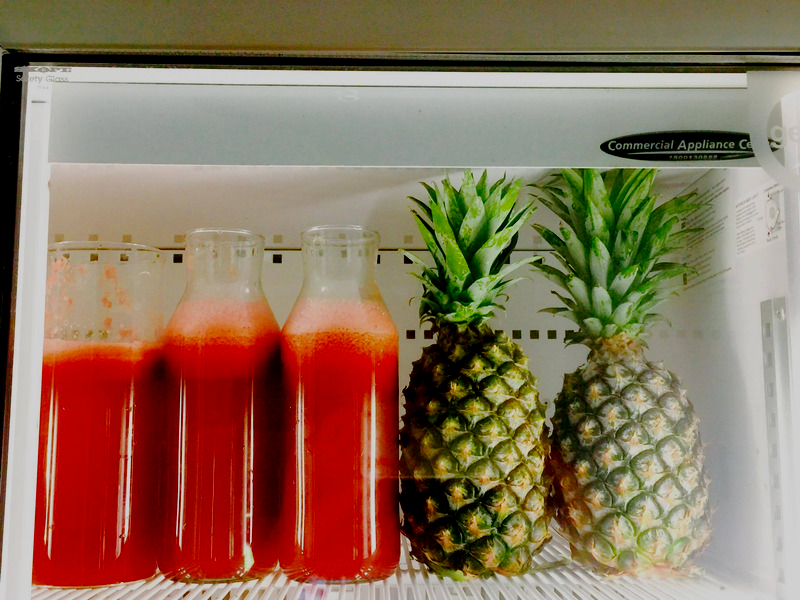 3) Your Body will Undergo Maximum Detoxification

To optimally support all phases of the body's natural detox process, you need a very broad range of plant-supplied nutrients like antioxidants and anti-inflammatories. The super nutrient dense foods you get from juicing not only support the phases of detoxification, they also help remove the cumulative toxins stored in the body.
4) Healing of Your Body at a Cellular Level

Our cells function their best when we provide a good environment for them to efficiently relay their signals to the rest of their network. They are able to concentrate on creating energy and not on warding harmful toxins. Switching to an organic plant-based diet brings an alkaline force into the body that aids to neutralising the toxic acidity from which most individuals suffer with. The alkalinity of the juices speeds up the recovery from disease by supporting the body's own healing activity and cell regeneration.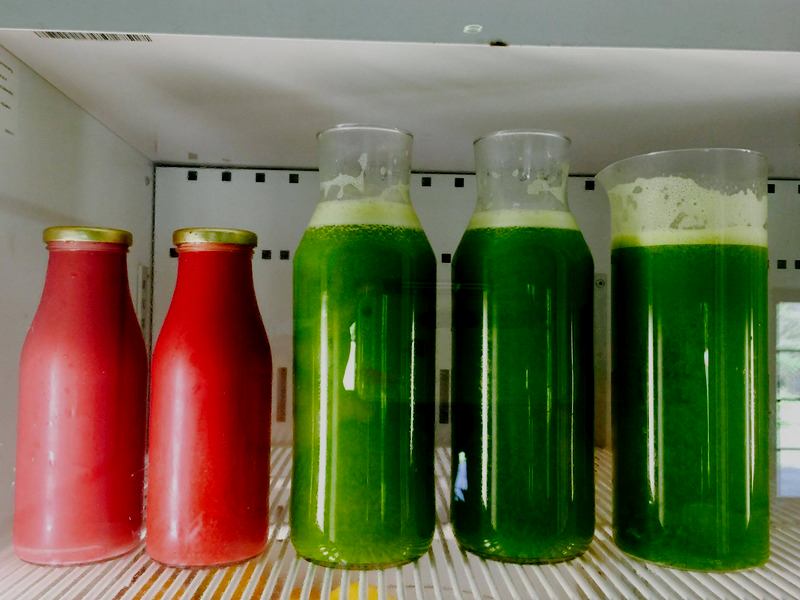 5) Rehydration of Your Body at the Core.

An intake of sufficient fluids (5-6 glasses/day) makes the body function more efficiently, alleviates headaches (and all that brain fog you get), and helps ensure proper elimination of toxins through sweat and urination.
6) Control of Appetite and Weight
Organic pure juices are naturally lower in calories yet they provide the body with probably more concentrated beneficial energizing and healing nutrients. It helps lessen cravings, as juicing eliminates the mental habit of eating for comfort. It makes you feel satisfied with eating less food than usual. So if you want to jump start a diet, a minimum of three days set for juice cleanse is a great way to do it. As you feel better and build more energy, you also naturally lose weight, both from water bloat and fat.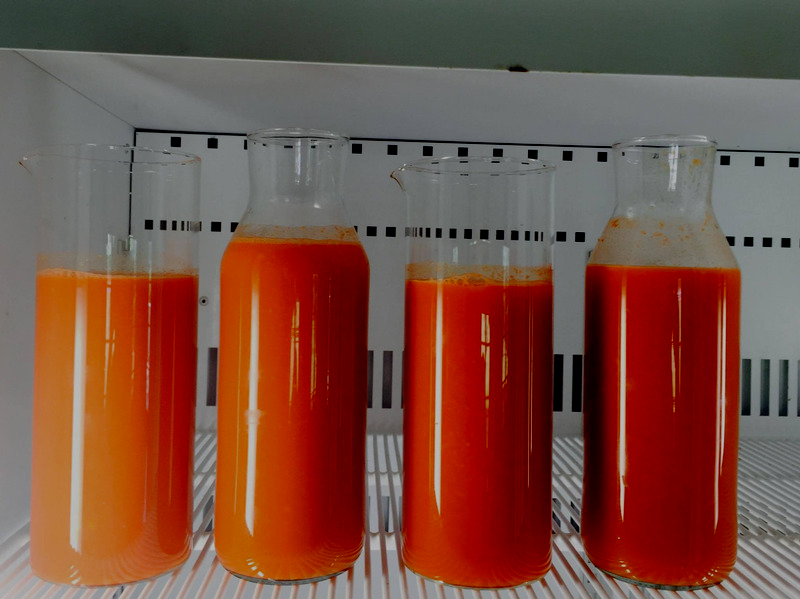 7) Improvement in Energy and Mood
As you body slowly adjusts to the absence of unhealthy treats and the nutrients making its magic on your body, you will feel to have more energy and clarity than drinking caffeine and sugared drinks. Energy levels are longer sustained and you avoid the crankiness that accompanies any sugar crash.
8) Reduction of Physical Pains and Problems.

You begin to feel generally better, not just with your energy, but with many chronic symptoms such as head and body aches, congestions and bloating/cramping/gas. Our other activities such as lack of sleep, inability and the ever present stress, can worsen these condition. So taking action through juicing can help your body cope with the beating we give to it.
9) Eliminate Harmful Foods.

The juice cleanse eliminates dairy, wheat, gluten and fermented foods from the diet (as well as coffee and alcohol). After a period of avoiding these common allergy trigger foods, you can then start reintroducing them again one at a time. This can help identify which foods are causing specific harm to you.
---
Are You Right for this Retreat?
---


This retreat is designed for:
~ People who are ready to really step into a body full of vitality
~ Individuals wanting to cleanse the mind of endless negative internal dialogue and start living a loving life!
~ Those who want more out of life and are prepared to do the work to start with a clear vessel to create with
~ Men and Women that are sick and tired of being sick and tired and are ready for a health boost
***IMPORTANT*** If you're not ready to look seriously at your lifestyle and at yourself and make changes, then you may want to reconsider your attendance. This retreat will allow you to get away from your current existence so you can truly see what is and isn't working – and then do something about it! It will be confronting and loving all in one. There is no other training like it and if you are ready for real change in your life then this is where you will find how to do that within yourself. So get ready!
So, are you Ready? Are you in!?
Yes!!??
All you need to decide now is whether you are going to choose to STAY HERE at lush Milada Sanctuary for the three nights, or if you are going to travel each of the four days to the venue?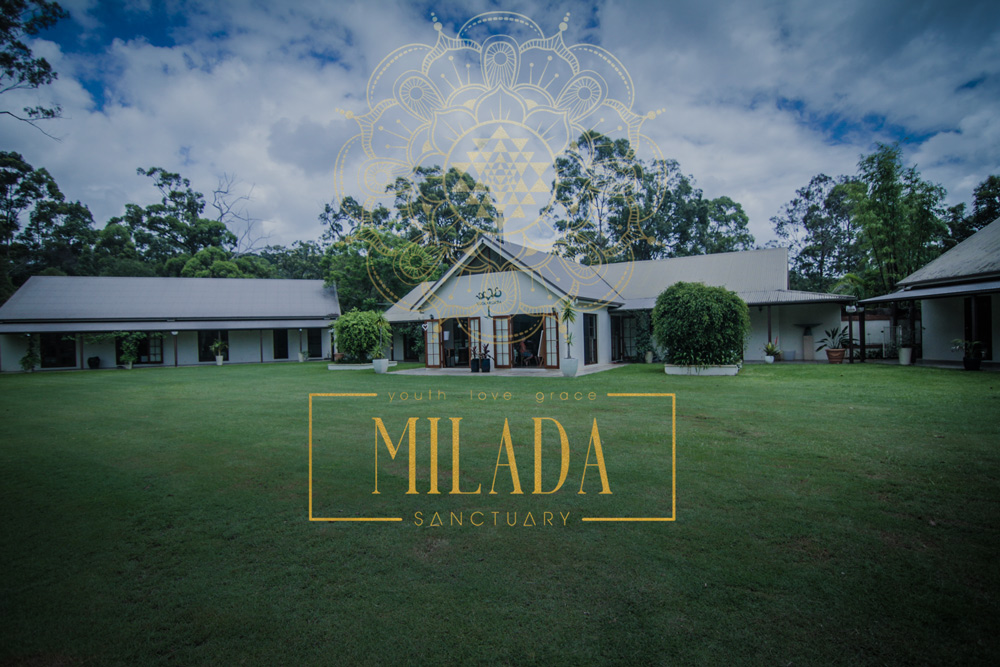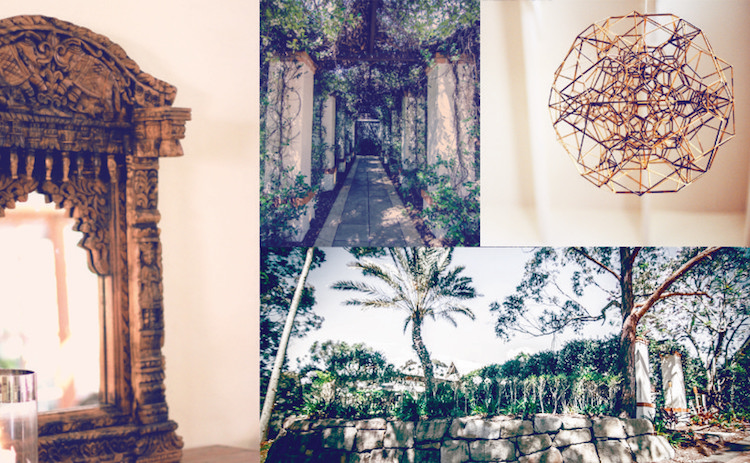 ---
At Milada Sanctuary you will find a mix of cutting edge transformation modalities and in depth knowledge and processes of cultural and shamanic practices.
We believe that each of us are all here on earth to grow, expand, and express the unique talents we individually have to offer.
When you visit Milada Sanctuary you will find a safe, beautiful and empowering space where you can realign with the perfection that you are. Milada is a luxury retreat center where you can find yourself again and reconnect to your path and purity of your divine purpose. You can release any ancestral baggage or personal blocks that are holding you back from having your dream life.
Milada Sanctuary is an 11 acre property situated in the hinterland of the beautiful, sunny Gold Coast of Australia. Michelle Wilson, founder of Milada Sanctuary is dedicated to making this world a more loving and sustainable place for future generations to come.
If you are looking for an Eco friendly, Organic environment where you can relax, revive and ensure you thrive then we hope to see you soon.
---


Why choose to stay?
Full immersion into the retreat so you can experience the full benefits
No extra travel, just pure relaxation
Give your whole mind, body and soul a vacation
Be pampered in the beautiful surroundings
Get to know the trainers and presenters and other VIP attendees a little better
No 'home' temptations that might interfere with your focused detox
So which will it be?
Just click the 'Register Now' button at the top of this page and make your choice!
We are really looking forward to having you be part of this and starting the second half of the year on a high!!
"Be prepared to step into a whole new world, a new way of living, breathing, loving and connecting! You will be glowing on a new level."
As the Buddha said…
"To keep the body in good health is a duty… otherwise we shall not be able to keep our mind

strong and clear"
---


CLAIMING YOUR PLACE!
~ If you would like to book your place at this event please connect now as numbers are limited for the space, especially if you are considering staying.
See you there to Detox our Bodies, Minds and Souls together!!


With Hugs and Love xx