Bringing together four thinkers whose work examines the long history of Black women combatting racism, misogyny through collective action
About this event
LINK:
Passcode: Program1
Webinar ID: 843 3095 5820
The conversation brings together four thinkers whose work examines the long history of Black women strategies for combatting racism, misogyny through collective action in spaces as varied as the prison and the digital world. Barbara Smith's lifelong commitment to this activism will ground an intergenerational conversation where the radical Black feminism, LGBTQ+ lives will be centered.
The discussion features Emily Thuma All Our Trials Prisons, Policing, and the Feminist Fight to End Violence (2019), Moya Baily Misogynoir Transformed:Black Women's Digital Resistance, Laura Lovett, With Her Fist Raised: Dorothy Pitman Hughes and the Transformative Power of Black Community Activism and Barbara Smith Home Girls: A Black Feminist Anthology.
The talk is part of the Schomburg Center's Conversations in Black Freedom Studies series organized by historians Jeanne Theoharis and Robyn C. Spencer.
GET THE BOOKS | Copies of the authors' books will be available at The Schomburg Shop.
VIRTUAL PROGRAM | This program will be streamed on Zoom. You must register with your email address in order to receive the link to participate. Please check your email shortly before the discussion to receive the link.
PRESS | Please send all press inquiries (photo, video, interviews, audio-recording, etc) at least 24-hours before the day of the program to Leah Drayton at leahdrayton@nypl.org.
Conversations in Black Freedom Studies is supported is supported by the Schomburg Center for Research in Black Culture and the City University of New York (CUNY) Graduate Center. Additional support provided by Deutsche Bank Americas Foundation.

SCHOMBURG SHOP
Readers everywhere who wish to order copies of the featured books, can do so online at The Schomburg Shop. All proceeds benefit The Schomburg Center for Research in Black Culture.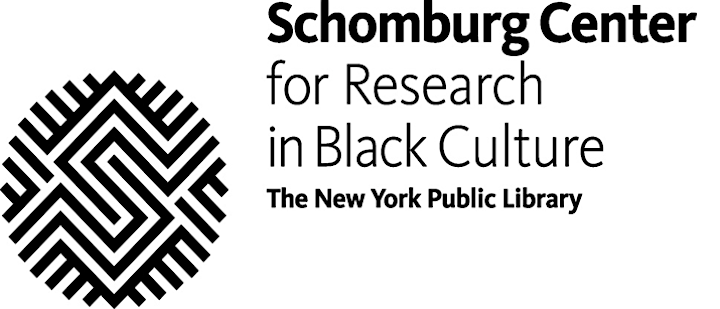 PUBLIC NOTICE AND DISCLAIMER
This Program uses a third-party website link. By clicking on the third-party website link, you will leave NYPL's website and enter a website not operated by NYPL. We encourage you to review the privacy policies of every third-party website or service that you visit or use, including those third parties with whom you interact with through our Library services. For more information about these third-party links, please see the section of NYPL's Privacy Policy describing "Third-Party Library Services Providers" at https://www.nypl.org/help/about-nypl/legal-notices/privacy-policy.
During this Program, you will be using third-party platforms such as Zoom and YouTube, for the purpose of communication. We encourage you to review the privacy policies of every third-party website or service that you visit or use, including those third parties with whom you interact with through our Library services. This service may collect some personally identifying information about you, such as name, username, email address, & password. This service will treat the information it collects about you pursuant to its own privacy policy, which can be found here: Google Privacy Policy, Zoom Privacy Policy, YouTube Privacy Policy. For more information about these third-party links, please see the section of NYPL's Privacy Policy describing "Third-Party Library Services Providers" at https://www.nypl.org/help/about-nypl/legal-notices/privacy-policy.
Organizer of Radical Black, LGBTQ+ Feminist Lives (CBFS)
Founded in 1925 and named a National Historic Landmark in 2017, the Schomburg Center for Research in Black Culture is one of the world's leading cultural institutions devoted to the research, preservation, and exhibition of materials focused on African American, African Diaspora, and African experiences. From the original 10,000 items provided by Arturo Alfonso Schomburg to the over 10 million items in the collection today, the Schomburg Center features diverse progamming and lifelong education and exploration that illuminate the richness of global black history, arts and culture.
Subscribe to our e-newsletter
Visit: schomburgcenter.org/calendar
Please read our Privacy Policy