About this Event
7PM - Doors
8PM - Show
9PM - Friendship
10PM - Radiator Hospital
RADIATOR HOSPITAL (Full Band)
Radiator Hospital is an outlet for the highly romantic and often noisy punk-bred pop songs of Michigan songwriter Sam Cook-Parrott. Inspired as much by the home-recording aesthetic and acoustic guitar twee punk of the K Records scene built around its more voluminous sects of full-band power pop, the first Radiator Hospital cassette materialized in 2010; Cook-Parrott recorded all the instruments himself. By the time he moved to Philadelphia, signed with Salinas Records, and issued Radiator Hospital's official full-length debut, Something Wild, in 2013, he had recording assistance from friends in the Philly lo-fi scene and had put together a band. Continuing to mix stripped-down guitar songs with more vitalized, full-band arrangements, he recorded his fourth long-player, Sings Music for Daydreaming, entirely by himself for the first time since leaving Michigan.
FRIENDSHIP
Onstage, bassist Jon Samuels is the only Friendship member who stands up. He is usually swaying back and forth as the songs bear down, pulling together and apart. Friendship's new record, Dreamin' (out Nov 8th on Orindal Records) is an exorable wave of motion, endlessly rocking between intimacy and loneliness.
The contemplative alt-country songs on Dreamin' were recorded to tape in July last year with the help of The Low Anthem's Jeff Prystowsky. The band moved away from the inclusion of digitally programmed drums and rhodes piano for Dreamin', opting instead for a warmer, more organic aesthetic and a starker performance. Most of the songs on Dreamin' took shape while Dan Wriggins (vocals and guitar) and Mike Cormier (drums) worked and lived as groundskeepers at a private estate in Swarthmore, Pennsylvania, frequently driving into Philadelphia for shows and friends. The record is set both in the country and the city – community, peacefulness, and isolation can all be heard and felt throughout the superb new record.
Friendship have retained a loyal cult following since their first offering in 2015, You're Going to Have to Trust Me, which was released on Burst and Bloom Records that year. An EP on Sleeper Records and another record on their current label Orindal Records followed in 2017 – the acclaimed Shock Out of Season, bringing us forward to late 2019; when they will release their wonderful new album Dreamin' on 8th November again via Orindal Records.
The songs of Dreamin' are immediate yet gentle. They explore human signs and meaning and are as equally driven by moments of love and connection as they are by our total unknowing, even to those closest to us. In Not an Exit, the driver-narrator asks their passenger: "Can you see those cloudy symbols? / One for fine, two for miserable / three might stand for not insurmountable." The language is unclear. The message is variable. The characters of Dreamin' reflect our abiding search for love and understanding.
Radiator Hospital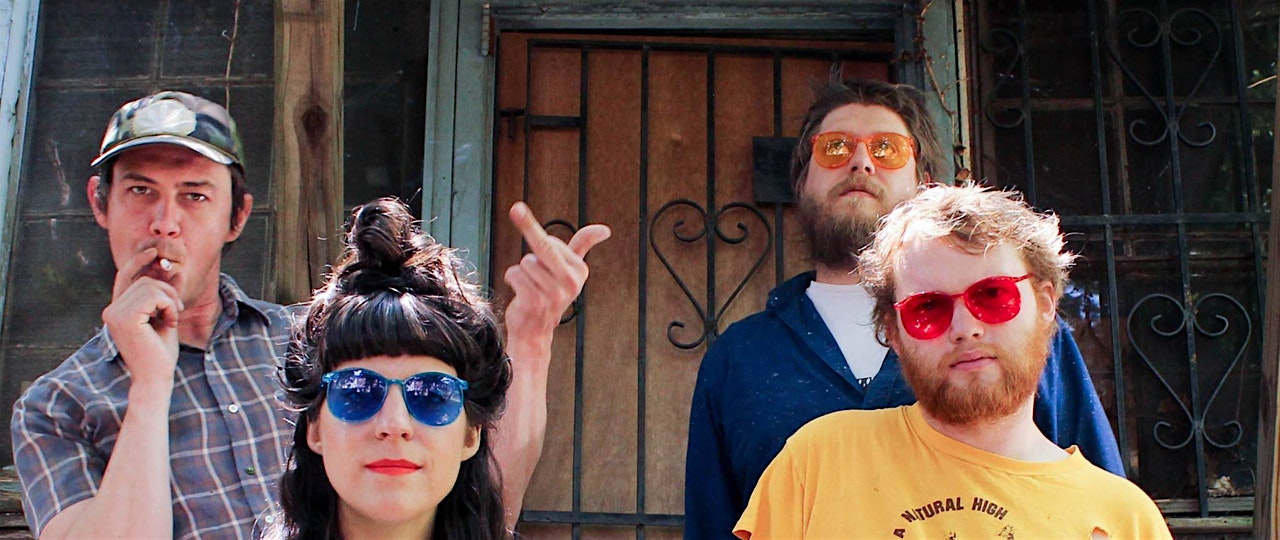 Friendship
Performers
Date and Time
Location
Refund Policy