Event Information
Refund Policy
Refunds up to 7 days before event
Description
Radiant Mother

—
A feminine approach to bringing more energy, vitality, and pleasure into the lives of busy mothers.

The life of the modern mother is filled with both beauty and stress.
It's easy to get caught up playing multiple roles for different people, juggling household, children, husband, career, and social life, often winding up feeling alone with little energy left over to tend to your own needs and desires.
But even though it can seem like your needs come last, the way to actually bring more love and joy to your family is by learning to prioritize your own needs and desires.
You deserve to feel energy, joy, pleasure, and inspiration on a regular basis.
Luckily the Radiant Mother workshop is designed to give you the tools and jumpstart you need to experience more vitality, joy, and pleasure, as a mother.
Join internationally celebrated teacher & artist Ariel White as she guides you through a daylong workshop designed to unlock your Radiance.
What You'll Get
Radiant Mother philosophy grounded in research & case studies: creating healthy boundaries, why "tribe" is essential, the role of pleasure in radiant motherhood

Feeling hot + sexy as a mama

Simple, effective practices: guided visualization to unlock more pleasure and creative potential, revitalizing breath practice

, sacred womb/heart connection, orgasmic priming, building your energy body, and how to prioritize self-care

A safe space to learn, heal, transform, & energize you body, heart, & mind

Supportive connection with other local mothers

Rare opportunity for personal access to an internationally celebrated teacher women's wisdom

A downloadable Radiant Woman guide designed to provide you with ongoing support

90-Minute Sound Journey + 25-Minnute Guided Meditation to use at home

First 3 women to sign up receive an original My Little Yoni doll valued at $50USD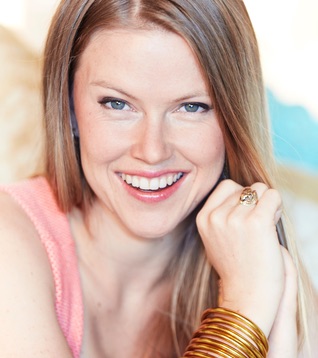 Ariel White is an artist, entrepreneur, and facilitator of women's wisdom. Founder of Amant, a digital media company for Lovers, Ariel brings together art, products, and messages that support women in feeling beautiful, well-pleasured, and sensually expressed. Ariel has been in the fields of somatic education and women's empowerment for over a decade, leading workshops and teaching internationally to women from over 30 countries, spanning from Malaysia to Necker Island. With a devoted following of mothers reclaiming pleasure in their lives, Ariel leads retreats between California, Bali, and Hawaii. Creator of www.MyLittleYoni.com, each unique "Yoni Doll" is a symbol and tool for women's empowerment and celebration of their feminine nature. You can find more of Ariel's work at www.LoveAmant.com
What Others are Saying
"Ariel truly embodies what she teaches. She is a master of her pleasurable and sacred connection to her body, spirit, others, and the earth. She knows how to dish out delicious!"
–Renee Airya, Award winning speaker and CEO of Rare Media
"I can't imagine a better role model in pleasure-filled embodiment, sacred sensuality, and full on womanhood than the legendary Ariel White. I've become a more radiant version of myself simply by spending time in this woman's presence… She will midwife parts of you that you haven't even imagined exist, and heal shattered pieces of your soul that you never thought could be put back together. She will make you believe in sisterhood again, believe in love again - and most importantly, believe in the power of your own self-transformation. I have never regretted saying yes to any experience I've ever had with her. Ariel is the living embodiment of the evolution of the feminine - and she can bring you with her into that exquisitely beautiful, heart-opened, soul-connected future along with her…" –Julia Allison, Journalist, TV Personality, Public Speaker
"After working with Ariel I am feeling so beautiful from the inside out, connected to my sisters and the magical powers of being a women. I feel more connected to my most natural self and am owning my own sexual experience and body." –Marina O., Artist
"Ariel is a perfect, deeply nourishing support for resting back into our truest most natural state, which is pure pleasure." –Sarah Howard, Mother and Massage Therapist
"Ariel is a guide of the highest order, taking my hand on the journey to create sacred sexuality and self-pleasure. Layers upon layers of my own experience were held and expanded in this program to bring me to myself, as my own most perfect lover." ~ Lotus Gabriel, Yoga Teacher
"Ariel is a whole, ecstatic expression of truth, love, pleasure and life. The love and support I received during her course awakened me to how life can be all of the time. I always felt held in total love and acceptance. The experiential practices were rich, deep-dives into myself that unwound old, stuck patterns that I have been working on releasing for years. I have learned to cultivate and embody pleasure in all areas of my life!"
–Suzanne M., Mother and Entrepreneur
Date and Time
Location
Refund Policy
Refunds up to 7 days before event