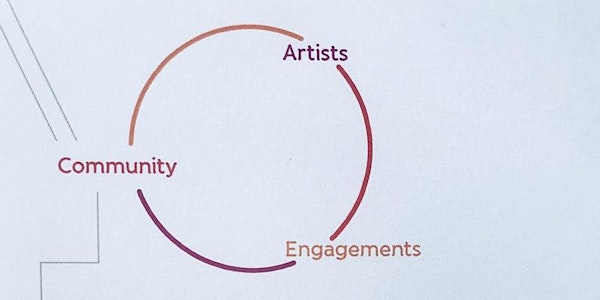 RaD Lab+Outside the Walls Fellowship Info Session
Learn more about Threewalls' RaD Lab + Outside the Walls Fellowship
About this event
Please join us on Wednesday, January 12th from 6:30 pm-8:00 pm to learn more about Threewalls' Research and Development (RaD) Lab+Outside the Walls Fellowship for Chicago-based ALAANA (African, Latinx, Asian, Arab and Native American) artists and creatives.
We will share our thoughts around radical imagination for a racially just society, what types of projects, and the artist & creative categories. In addition to this information, we will share the timeline for the application process and the expectations for the fellowship.
This is the first information session before applications open on February 21st (application closes April 8th).
For 2022, Threewalls will award 6 fellows with grants of $40,000 towards research that engages their neighborhoods and community areas in the development of a project and a public presentation of their research. We are looking for radical ideas that reimagine a racially just society.
This Info Session will be virtual via Zoom. There will be closed captioning by VITAC and Spanish interpretation.
We welcome your questions about accessibility and the program, please contact us via phone at 773-372-9700 or email adias@three-walls.org.
Here is a link to the program page where you can find more information: https://three-walls.org/programs/rad-lab/
===
[An image of a white background with a red, purple, and orange circle with text reading: artists, engagements, community ]